Superman Gets a New Power in Action Comics #1009? (Major Spoilers)
Am I the only one who got a flavour of Clive Bixby and Juliana from Modern Family with the end of Action Comics #1009 this week?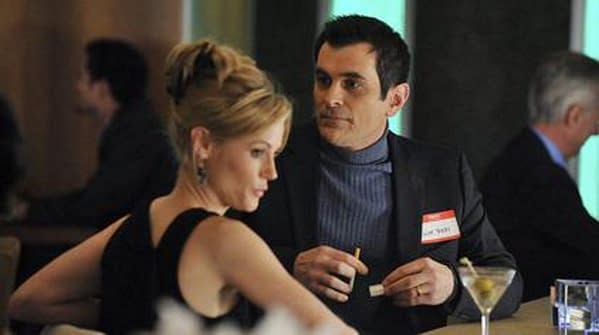 As Levathan rears its ugly head and Lois and Amanda Waller go head to head in the Fortress of Solitude, we see Lois Lane call her husband 'baby' for the first time that I can recall…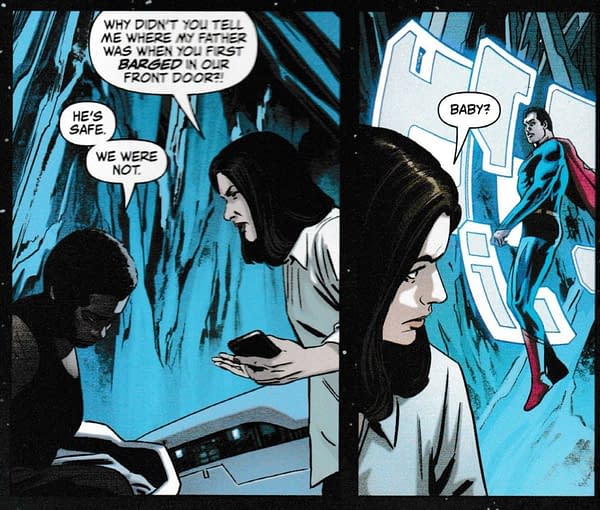 Don't put Superbaby in the corner. And, as the secret society world collapses around them, it is decided that Superman and Lois Lane are to go undercover with Spyral.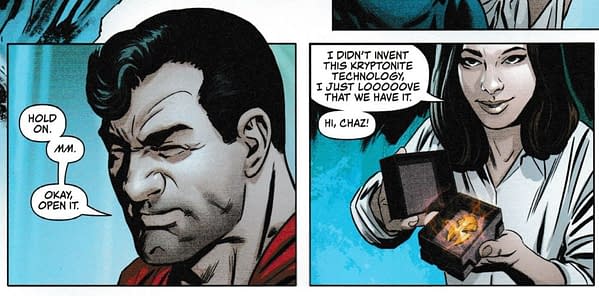 Some sort of Kryptonian technology is used… though what is going on isn't entirely clar and it seems that Superman needs to concentrate to have this effect as he begins to sport a five o'clock shadow. But there's no reason he couldn't have Super Hair Growth amongst his power set is there?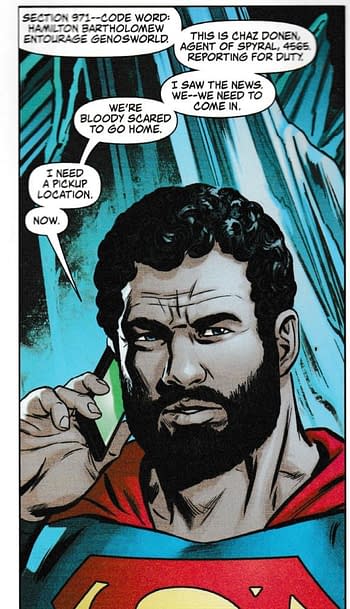 It does suggest that the couple have done this before. For all sorts of reasons. Chaz and Alana. Looks like people with secret identities can have all sorts of reasons for adopting another…
Is the tech in any way related to Red Kryptonite?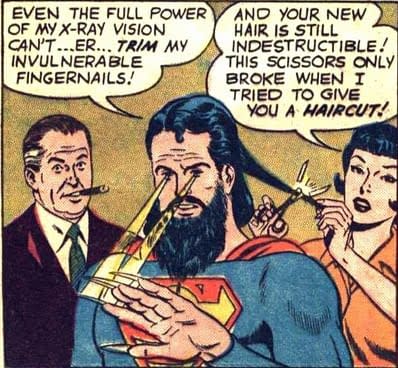 Because that's happened a couple of times too…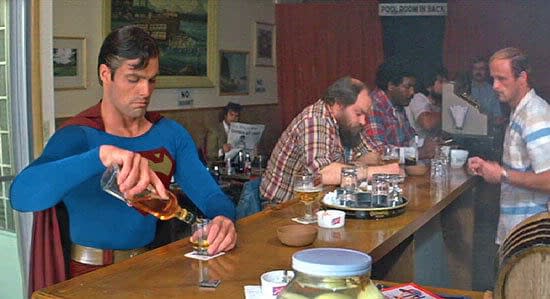 ACTION COMICS #1009
(W) Brian Michael Bendis (A/CA) Steve Epting
As clandestine organizations-both good and evil-continue to fall, the official countdown to one of the biggest stories in DC history begins here! Clark Kent and Lois Lane go undercover to find out who is behind the destruction of the Kobra cult, the DEO and some of the greatest organizations in the DC Universe. As the threat of Leviathan looms over everything, the Man of Steel must trust Amanda Waller with his biggest secret: his identity as Clark Kent! All bets are off and all rules will be broken as Leviathan has come to change the DC Universe forever.In Shops: Mar 27, 2019
SRP: $3.99