Superman is set to reveal his secret identity to the world in the pages of Superman #17, but if you thought an event this monumental could be contained within the pages of a single ongoing series, you clearly don't understand how comics work. So in January, DC Comics will publish a six-dollar one-shot called Superman: Heroes #1 wherein the heroes of the DC Universe react to Superman's reveal, and in February, they will publish Superman: Villains #1, also six bucks, in which the bad guys react. Think of it like the sort of clickbait articles Bleeding Cool publishes collecting tweets of people reacting to a story, except in comic book form.
To celebrate all the cash DC is going to be raking in from these one-shots, superstar writer "The Great One" Brian Bendis gave an interview to Newsarama's Vaneta Rogers, and he dropped all kinds of info, including: just what goes on at Bendis's house in Portland when the Superman family writers get together? Just a couple of dudes swinging around their massive… story ideas.
Matt Fraction, Greg Rucka and I frequently get together here at my house. And Fraction refers to it as the Metropolis City Council, because the overall is what can we do in the three Superman books to make Metropolis more special than we've ever seen it before — in the most modern sense — and have connections in the books that are unique and what-not.

And right in the middle of this collaboration, I come in swinging with "Sam Lane is dead and Superman's outing himself!" It was this huge, giant bomb to drop on your collaborators.

But sitting around the fire in my back yard, Greg and Matt started spinning gold — left and right. It also was one of the reasons I felt very confident about this giant choice we're making, when you see two brilliant writers just swinging big, giant chunks of new Superman story left and right — it was just so exciting.
And Jody Houser is also there.
So yes, both specials are a mixture of all of us. Jody Houser is in there too with Supergirl.
But it's not just Bendis's buddies who are excited about this. All of the writers at DC now want to do the blah blah blah.
Everyone's questioning everything and everybody because of it.

And every writer who is near this was, like, "Oh, can I do the blah blah blah?" And it's very exciting.
Indeed. And the fans will be reacting to this as well, according to The Great One, who shows off his scintillating dialog skills in the interview:
Let me just say — people, sometimes, online… every time we do something that's surprising, they get very worked up and worried the first day. And then the second day, they start thinking about it more and go, oh, wait a minute — like, they start seeing the story in it, even if it shocks them the first day.

And I just wanted to say thank you, because that's been the wave of this: The first day was "what?" and the second day was, "OK, actually…"
Read the full interview at Newsarama., where you can also learn Bendis's solution to all the Daddy Issues in comics these days: kill off all the daddies.
Superman: Villains #1 hits stores in February.
SUPERMAN: VILLAINS #1
written by BRIAN MICHAEL BENDIS, MATT FRACTION, GREG RUCKA, and JODY HOUSER
art by BRYAN HITCH, STEVE LIEBER, MIKE PERKINS, and EDUARDO PANSICA
cover by BRYAN HITCH
The Man of Steel's greatest villains react to the biggest news to ever rock the DC Universe. Lex Luthor, Mongul, Toyman, The Joker, and more of the world's greatest villains must come to grips with how the world changes now that the truth has been revealed by Superman. Some of comics' most unique and creative voices unite to tell a story that changes all the rules.
ONE SHOT
ON SALE 02.12.20
$5.99 US | 48 PAGES
FC | DC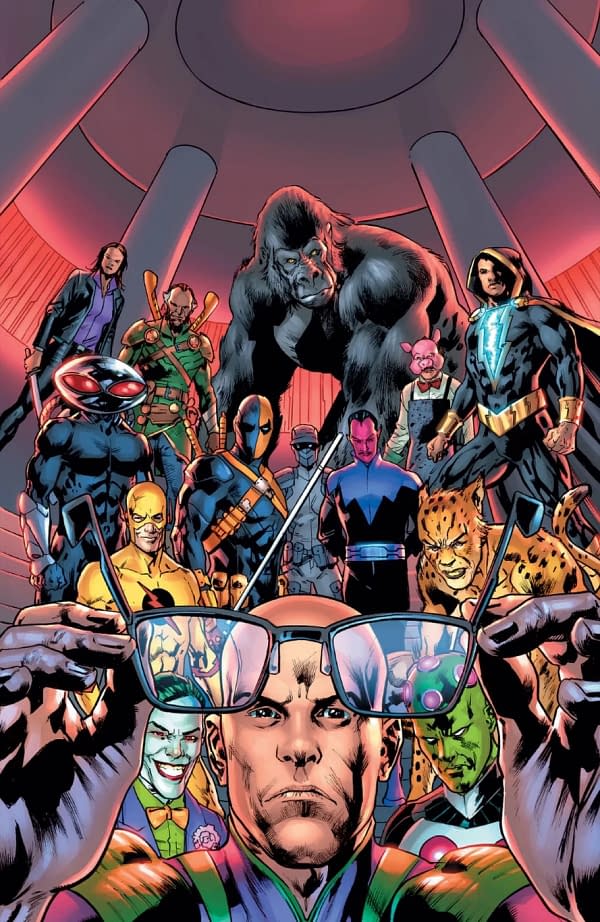 Enjoyed this article? Share it!