It's Superman vs. Dr Manhattan in November's Doomsday Clock
It was promised from the beginning. The godlike being from Watchmen world, who came to the DC Universe, stole five years, created the New 52, got Batman to meet his dad and tell him to stop being Batman, got Superman to meet his dad, who then went off with Superman's son — oh, and then Superman had a nightmare for the first time.
And now in November's issue of Doomsday Clock, the unauthorised sequel to Watchmen, it appears that it is on. As Ozymandias sics Superman on Manhattan…
DOOMSDAY CLOCK #8
written by GEOFF JOHNS
art and cover by GARY FRANK
variant cover by GARY FRANK
The critical and commercial hit series by Geoff Johns and Gary Frank continues following the shocking revelations of last issue. As the truth behind Dr. Manhattan's actions against the DC Universe are revealed, Ozymandias turns to the only being who can stop him: Superman.
ON SALE 11.28.18
$4.99 US | 32 PAGES | FC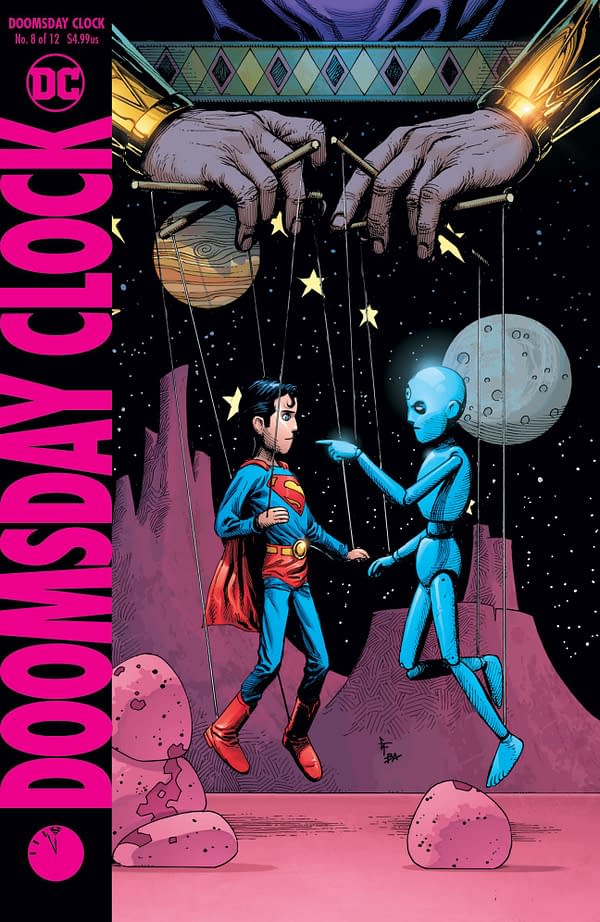 Oh look, we can all see the strings now.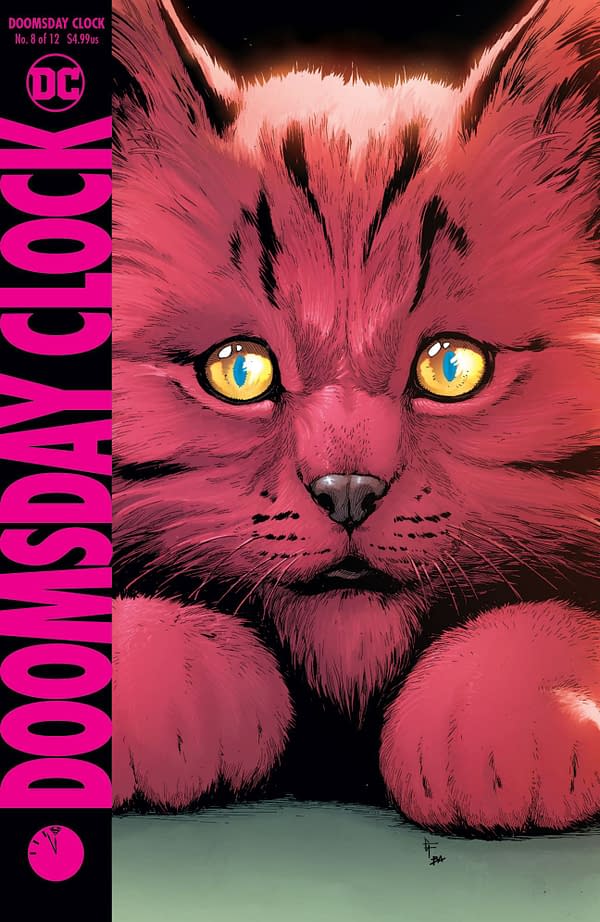 Bad Baby Bubastis…