Is This Superman's Biggest Punch Ever? Justice League #25 Spoilers…
Today's Deathstroke #44, set before his seeming death in recent issues, has Superman fighting Deathstroke, and it's not as much of a one-sided battle as you may have thought. With Slade Wilson critiquing Superman for his resorting to a punch to solve any problems, where Deathstroke has different methods…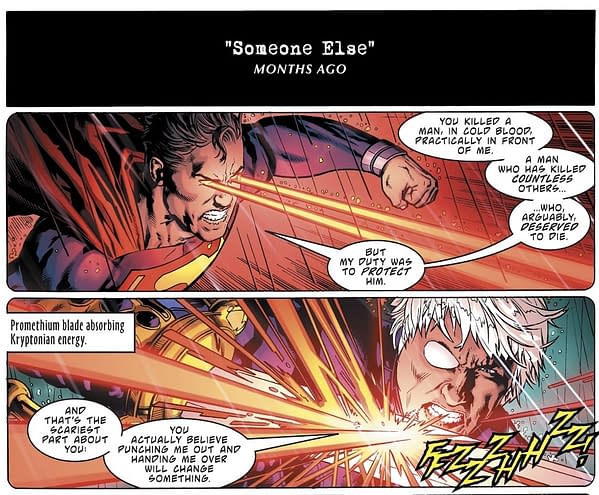 While it seems over in Doomsday Clock, that Dr Manhattan is trying to avoid his inevitable fate, from just one of those punches, looking to change history to see if he can make a greater impact.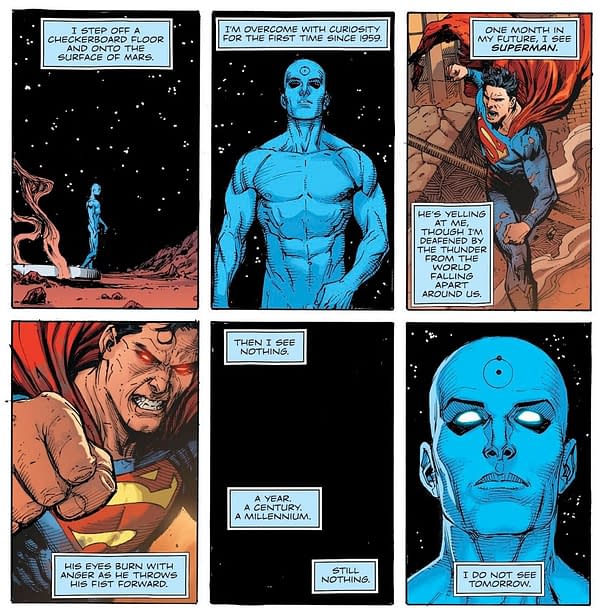 Quite a punch. Previously in Superman's comic books, he has punched people into orbit.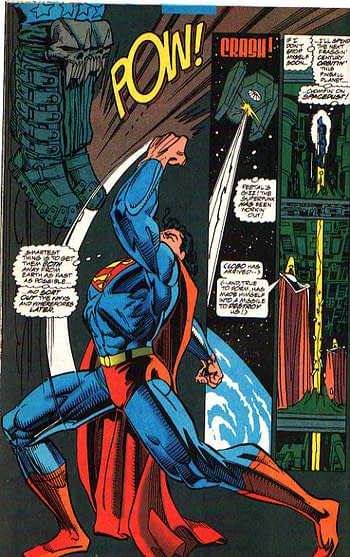 Repeatedly.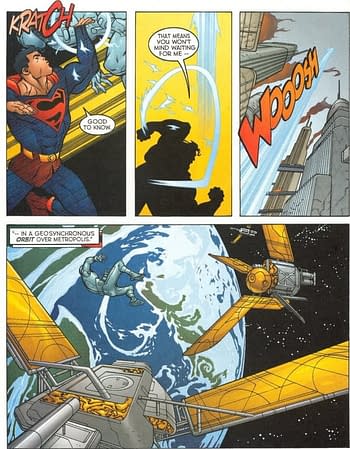 Punched people from the Sun to the Earth.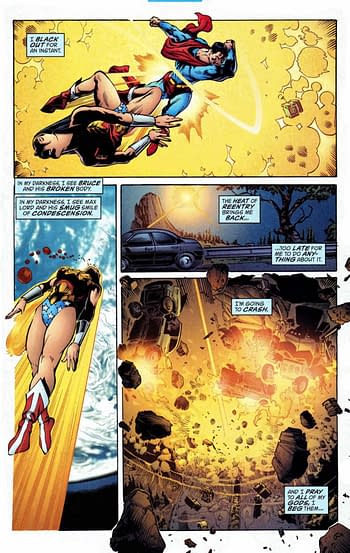 Hit the Black Racer so hard it scarred the moon.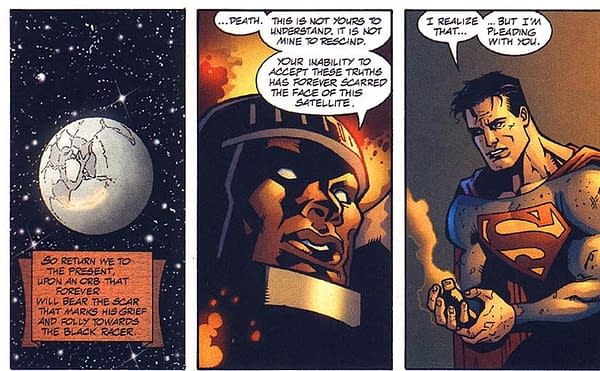 Punched people into other dimensions.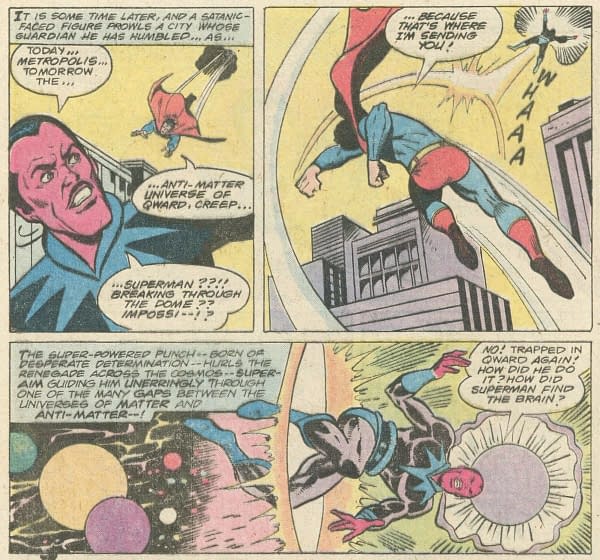 Oh and fractured reality fighting Superboy Prime.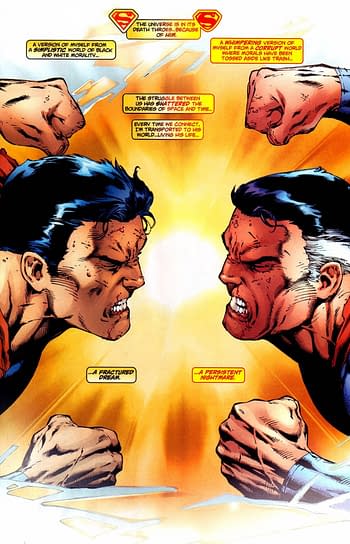 But in today's Justice League #25, powered by multiple suns and given a bit of a run-up, he goes all out for the Forger Of Worlds, a multi-dimensional cosmic being who is all-but-God of the DC universe.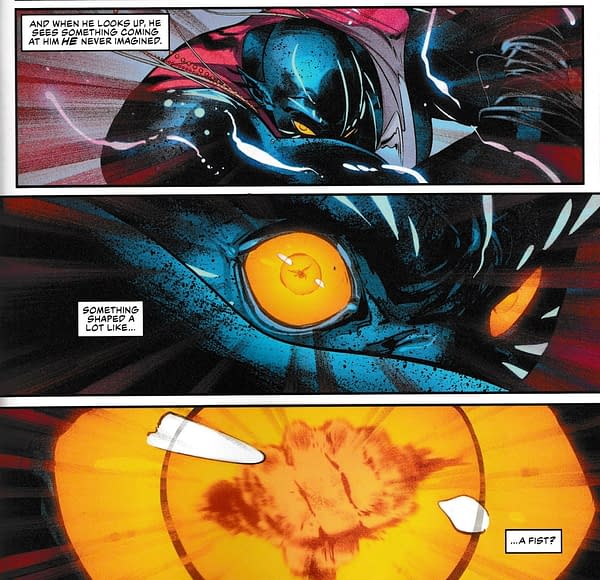 With a great piece of art there showing an impending Superman from Jorge Jimenez reminiscent of Cats…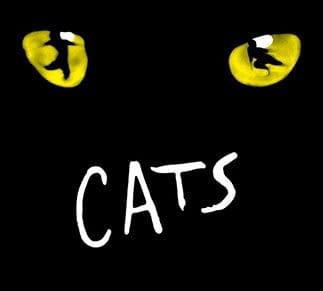 But with a sound effect that's slightly more than a purr…
And leaving quite a crater in a sixth-dimensional planet. So has Superman hit harder before? He did take down The Forger's brother, the Anti-Monitor, but only when that particular god had been weakened… is this Superman's biggest punch ever?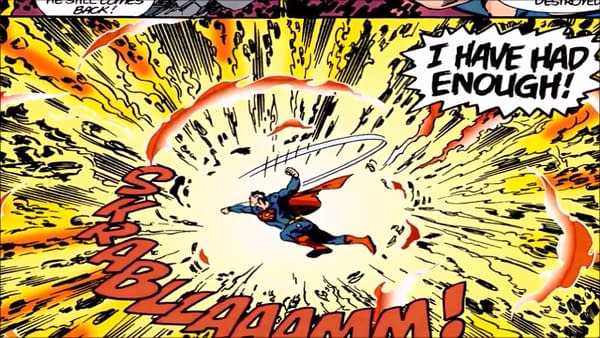 Let us know. And all kudos to Scott Snyder and Jorge Jimenez for creating such an enjoyable action comic that jumps from one event to another without skipping a beat… DC's Year Of The Villain starts here.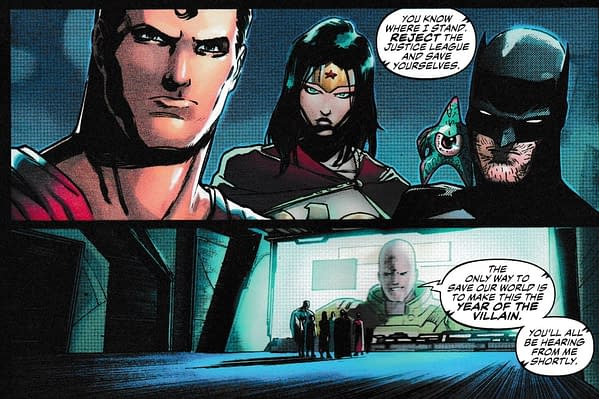 And, also Deathstroke #44, as seen above…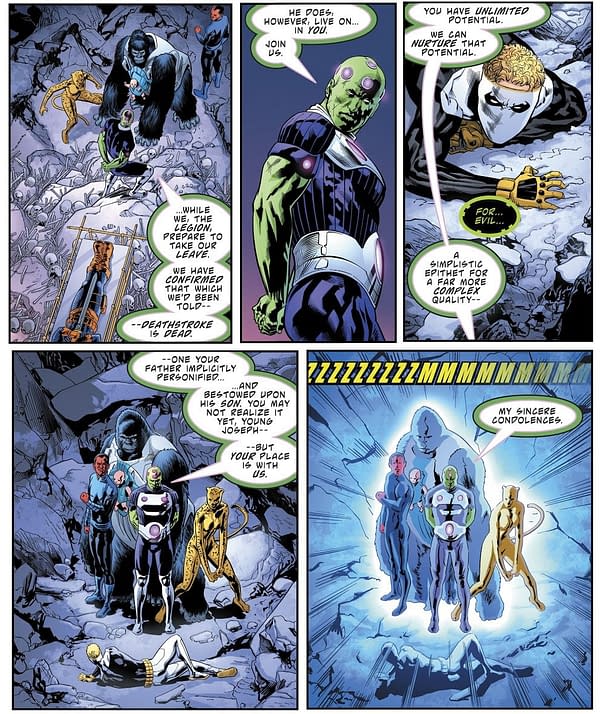 And so it begins…
JUSTICE LEAGUE #25 YEAR OT VILLAIN
(W) Scott Snyder, Jorge Jimenez, James TynionIV (A) Javi Fernandez (A/CA) Jorge Jimenez
The "Sixth Dimension" storyline wraps up in this oversize issue as Superman faces down the World Forger to save the Justice League! Can Superman withstand the might of a being that can create worlds from nothing?! Plus, with the Justice League away, Mr. Mxyzptlk's been wreaking havoc! Can anyone on Earth stand up to the fifth-dimensional menace?
RATED T+In Shops: Jun 05, 2019
SRP: $4.99

DEATHSTROKE #44
(W) Christopher Priest (A) Fernando Pasarin (CA) Cam Smith, Giuseppe Camuncoli
"DEATHSTROKE: RIP" starts here! Deathstroke is dead, secretly killed at the hands of a Teen Titan. As Slade's closest friends, enemies and frenemies pay their respects (and disrespects) to the World's Deadliest Assassin, some uninvited guests crash the event-the Legion of Doom! But what do they want with the body of the most lethal man on the planet? And will anyone find out who killed him? A brand-new storyline begins here…with an ending you won't see coming!
RATED T+In Shops: Jun 05, 2019
SRP: $3.99