Swipe File: Days Of Future Past – And Of Brazil Present
Operação Lava Jato is the name of an investigation being carried out in Brazil, that translates as "Speedy Car Wash." Initially a money laundering investigation, it has expanded to cover allegations of corruption at the state-controlled oil company Petrobras, where it is alleged that executives accepted bribes in return for awarding contracts to construction firms at inflated prices. The operation has included the enforcement of more than a hundred warrants for search and seizure, temporary and preventive detention and coercive measures, with the aim of ascertaining a money laundering scheme suspected of moving more than $3.5 billion.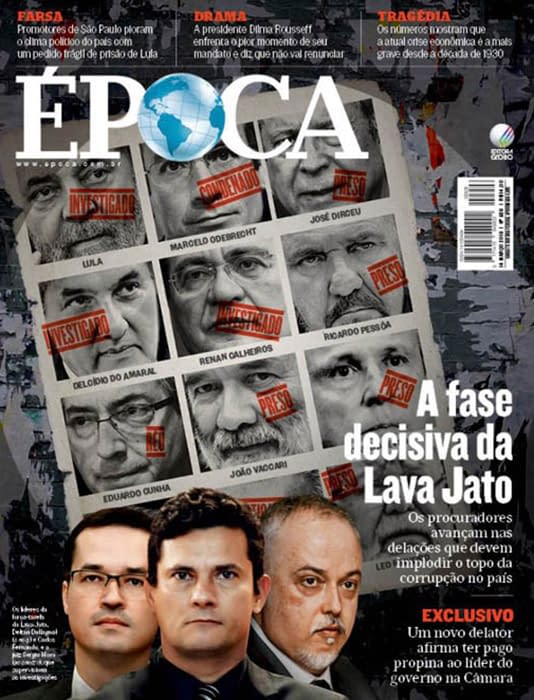 But the cover of Brazilian magazine Epoca, running a special on some of the big names fingered by the operation, seems to have taken inspiration from another source.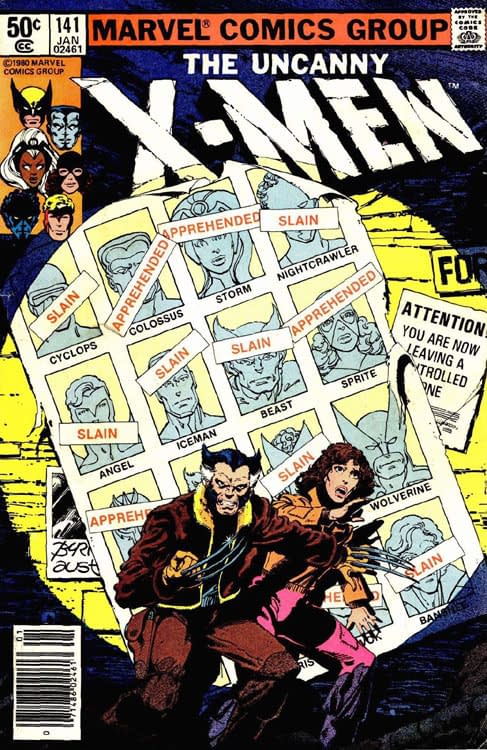 X-Men: Days Of Future Past…
Thanks to Carlos Eml and UniversHQ…
In Swipe File we present two or more images that resemble each other to some degree. They may be homages, parodies, ironic appropriations, coincidences or works of the lightbox. We trust you, the reader, to make that judgment yourself? If you are unable to do so, please return your eyes to their maker before any further damage is done. The Swipe File doesn't judge, it's interested more in the process of creation, how work influences other work, how new work comes from old, and sometimes how the same ideas emerge simultaneously, as if their time has just come. The Swipe File was named after the advertising industry habit where writers and artist collect images and lines they admire to inspire them in their work. It was swiped from the Comic Journal who originally ran this column, as well as the now defunct Swipe Of The Week website.