By Joe Glass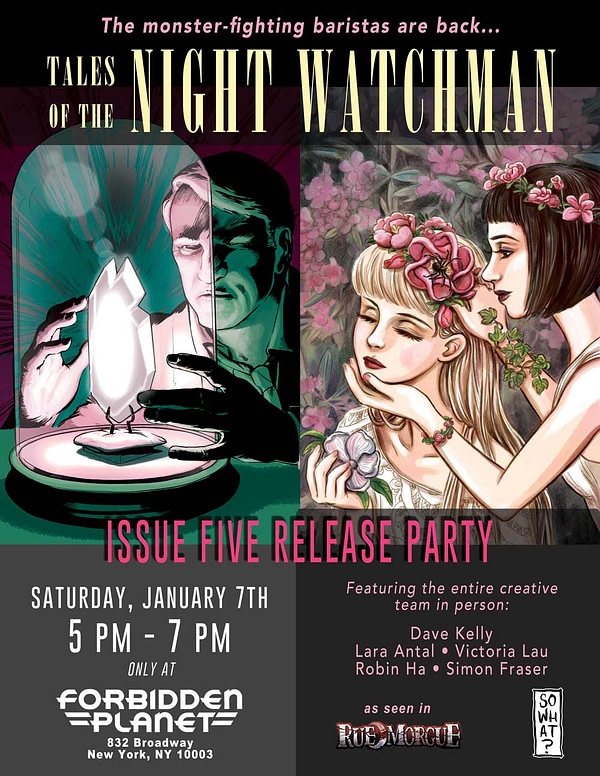 Tales of the Night Watchman follows Nora, a blogger stuck in a dead end coffee job and her roommate Charlie, who is possessed by a ghostly detective known as The Night Watchman. Baristas by day and crime-solving sleuths by night, and the only ones there to help the world from an influx of paranormal activity.
And now, the fifth issue in the series is coming out!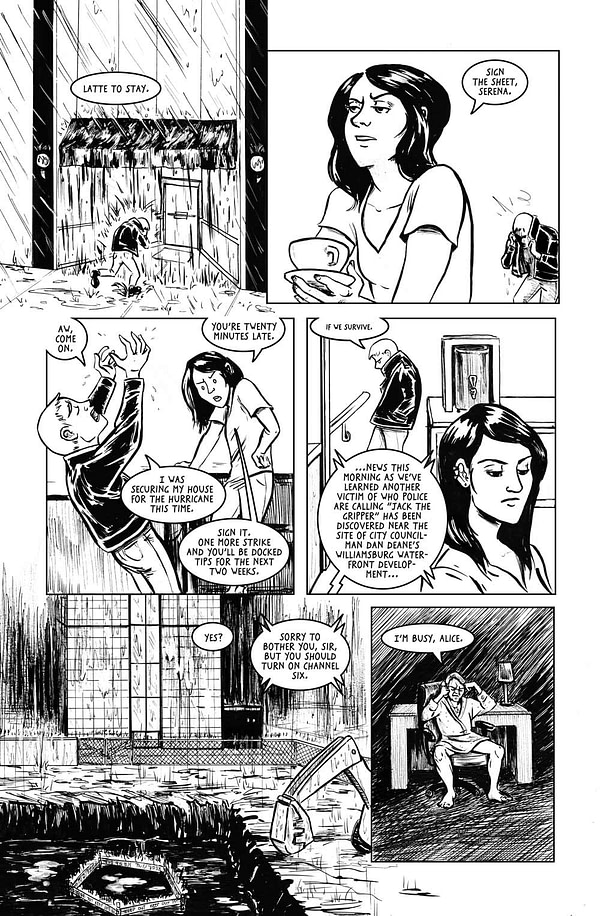 Containing two stories, Tales of the Night Watchman#5 has the penultimate chapter in the ongoing mystery, and a second story sees the characters delve into the Poison Garden that is Brooklyn.
To celebrate, Forbidden Planet NYC will be hosting a launch event with the entire creative team of Dave Kelly, Lara Antal, Victoria Lau, Robin Ha and Simon Fraser.
Saturday, 7th January 2017 between 5pm-7pm, you can grab your copies of the book, plus meet all the creators on the book.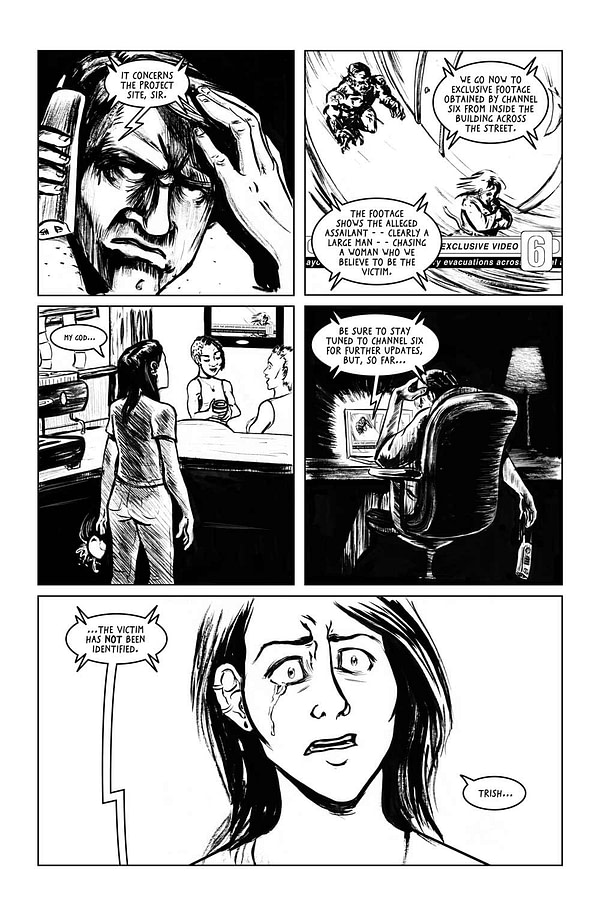 Like comics, crime stories, ghosts and coffee? Then this is the book for you!