A Teenage Wonder Woman Becomes a Refugee in Laurie Halse Anderson's 'Tempest Tossed'
At the American Library Association meet for the launch of the DC Ink and DC Zoom line for younger readers, for the Young Adult Zoom line, DC announced Wonder Woman: Tempest Tossed by the Speak and Chains writer Laurie Halse Anderson.
With a 15-year-old Wonder Woman on Paradise Island who sees drowning refugees and disobeys her mother Hippolyta to rescue them. She becomes caught up in their struggle, becoming a refugee herself. Washing up on a foreign shore, she is met by two UN workers — one called Steve and another called Trevor. While trying to help her find her way home, she uncovers a smuggler and trafficking ring.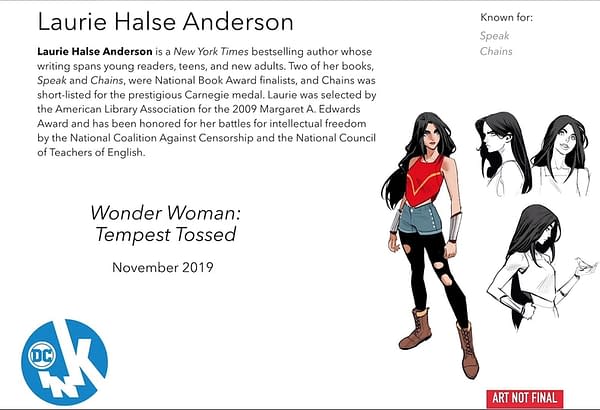 To get more details on these announcements, check out the ASA category tag.