Today is the funeral of comic book creator Terry Wiley being held in Tynemouth. You may have read what I wrote on the occasion of his death, but there have been many other tributes of note from comic book dignitaries.
John Freeman posted a collection of memories from his friends and colleagues. Johanna Draper posted her appreciation of the man's work. Richard Bruton posted his memories on Comic Con.
I've travelled up from Thought Bubble for the funeral, and will travel back to London today. So odds are I won't be posting much today, apologies in advance.
But when going through my collection of Terry Wiley's collection, I found this Sleaze Castle mini-comic, Good Morning Vietgrove by Terry and his writing partner Dave McKinnon. Vietgrove was a Newcastle punk bank who used to daub their logos on the pavements, naming the story. But we also got a spinoff from a previous storyline from the Tales From Sleaze Castle comic book, with main character Jocasta Dribble joining a Women's Cartoonist Society. Made up of a number of members based of actual prominent women cartoonists, including Julie Doucet, Carol Lay, Lee Kennedy, Jeremy Dennis and Posy Simmonds.
And because Terry is Terry he could draw them and letter them all in their own art styles, pretty much. Here's a couple of pages to make the point…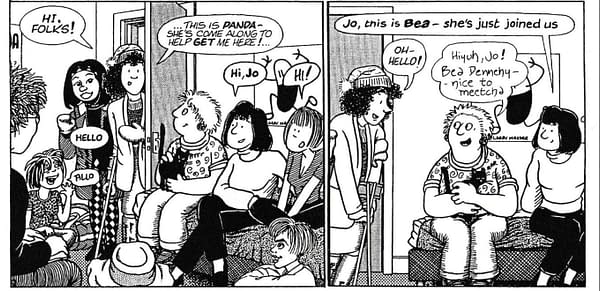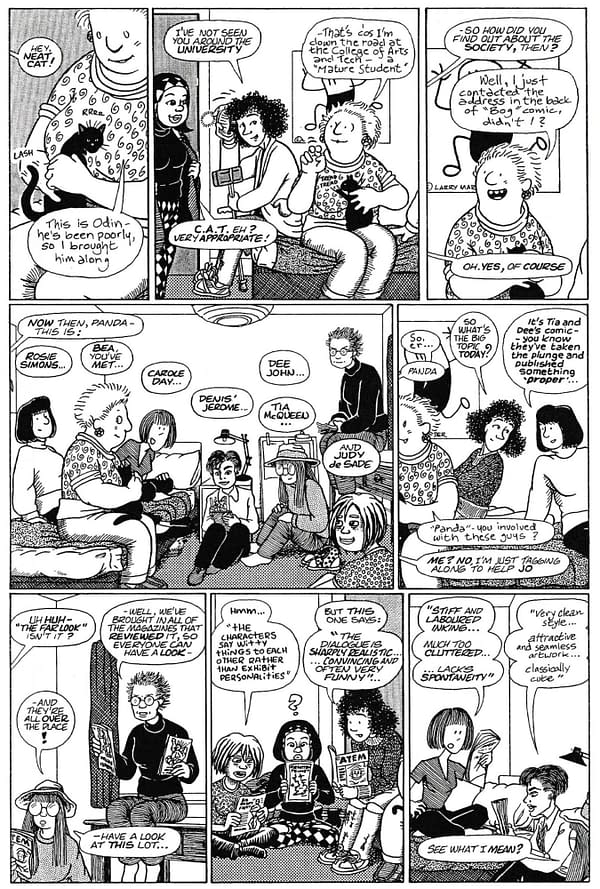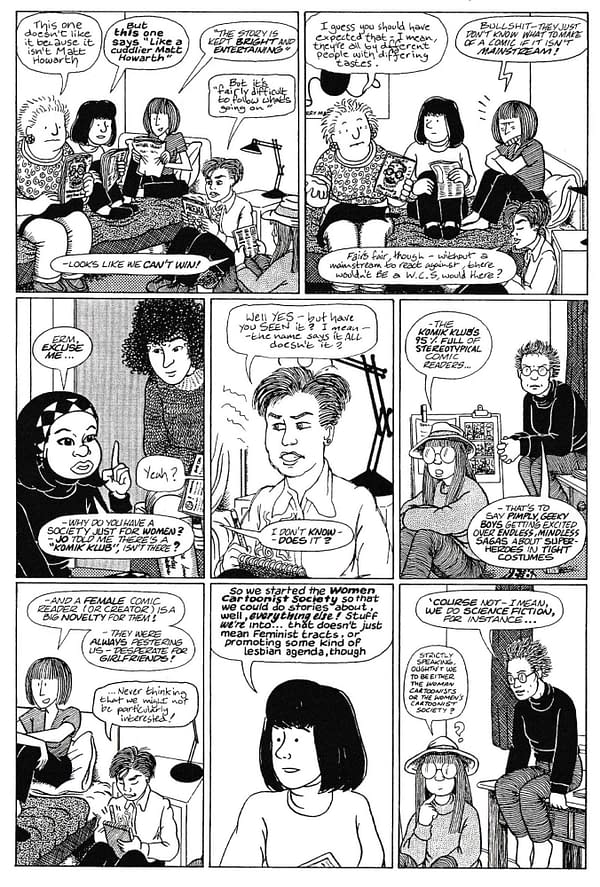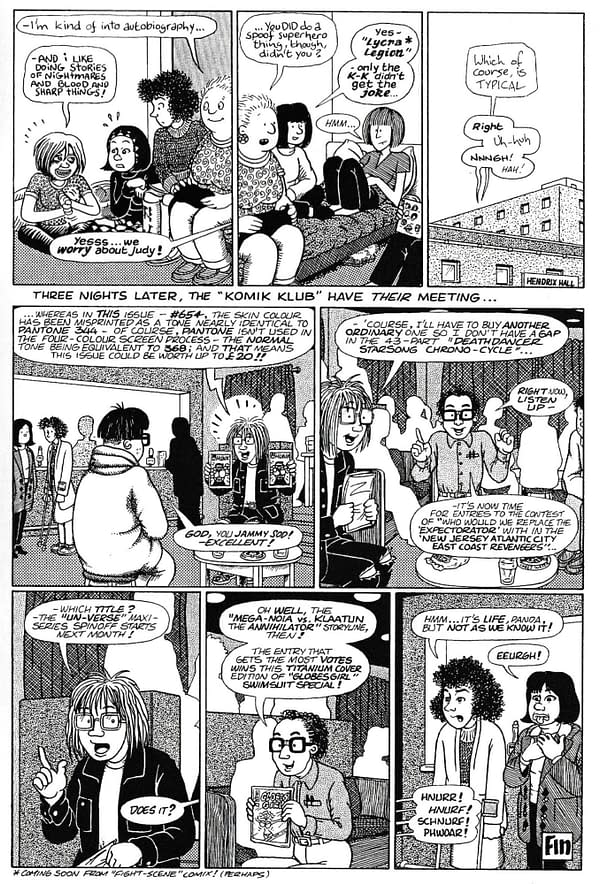 Oh and that member of the Komik Klub with the longish hair and leather jacket. That was me. Hey, Terry needed a fanboy and I was on hand…
Here's what we would do together, years later.
Goodbye Terry. Here's to ya.
Enjoyed this article? Share it!