Thank FOC It's Friday, 7th February – Not Your Marvel's Conan
Welcome to Thank FOC It's Friday, a semi-weekly mailing list, similar to The Daily LITG, but (mostly) every Friday and planned to coincide and cover the demands of Final Order Cut Off. The date when retailers have a last chance to amend their advance orders for comic books without penalty. A final chance for publishers to promote books while orders can still be added. And a time for credits to be amends, new covers to be revealed and a final push given. This is an attempt to sift through them all and find the most relevant items.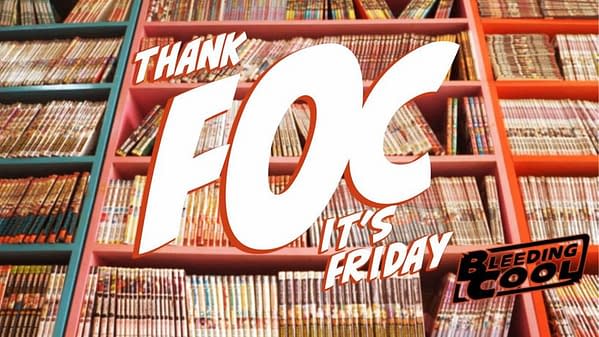 And now it seems that Diamond Comic Distributors has decided to join in. Well, imitation is the greatest form of flattery. You can sign up here or with the form at the bottom.
So what's FOC'ing today?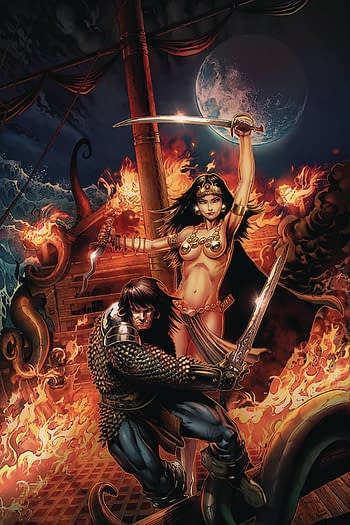 Looks like Diamond has blinked and the Conan public domain European comics from Ablaze will be in English and in US comics faster than we ever thought. The very uncensored The Cimmerian: Queen Of The Black Coast #1 by Jean-David Morvan and Pierre Alary is up for FOC. This is not your Marvel Conan.
Is Mirka Andolfo the new Todd McFarlane? Mercy #1 is up for FOC and fully returnable for registered retailers.
We have the launch of Strange Adventures #1 by Tom King, Mitch Gerads and Doc Shaner. One of twelve, of course.
The return of Chew in the Outer Darkness/Chew crossover from John Layman, Afu Chan and Rob Guillory.
The Crow: Lethe #1 byTim Seeley and Ilias Kyriazis from IDW is up – fully returnable with a small fee.
In anticipation of increased demand, Alienated #1 has been fast-tracked to a second printing with a new cover by series artist, Chris Wildgoose for FOC. Quantities are limited and allocations may occur.
Marvel has Pepper Potts get her own comic again with Iron Man 2020 Rescue.
Savage Dragon #248 has been resolicited this week due to lateness. Too much Captain America drawing? Either way, worth bumping up ahead of #250.
Folklords #1 and #2 are headed to 4th and 3rd prints respectively with all-new covers so retailers can continue to build readership for the series in their shops. Orders placed with these codes will be fulfilled in full without allocation.
Alex Ross continues his 30th Anniversary noting of the Marvels series with Marvel #1 of 6, accompanied by Frank Espinosa, Steve Rude, Kurt Busiek, Steve Darnall and more to come in subsequent issues.
We have the return of Spider-Man Noir #1 from Margaret Stohl and Juan Ferreyra, with added discounts to those who order 150%, 125% or 100% of their orders of Amazing Spider-Man #37
Star Wars: Kylo Ren #1 is getting its third printing up for FOC…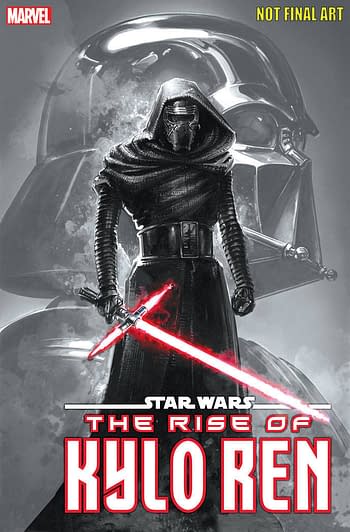 Strange Academy #1 is up for FOC, from Skottie Young and Humberto Ramos, with added discounts to those who order 150%, 125% or 100% of their orders of New Mutants #1.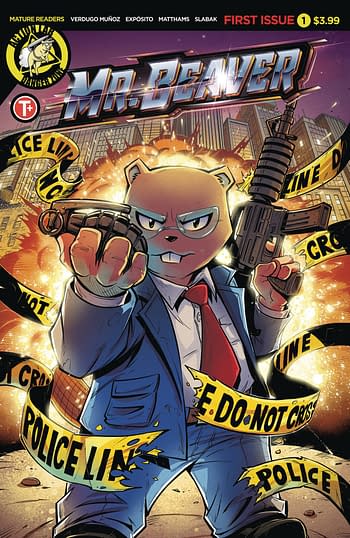 Action Lab has four FOC launches… Mr Beaver #1 from Pablo Verdugo Muñoz, Argus #1 from Mark Bertolini and Darryl Knickrehm, Twin Worlds #1 by Rami Al-ashqar and Jethro Morales and a certain Supermom: Expecting Trouble from Gordon Mclean and Caio Oliveira.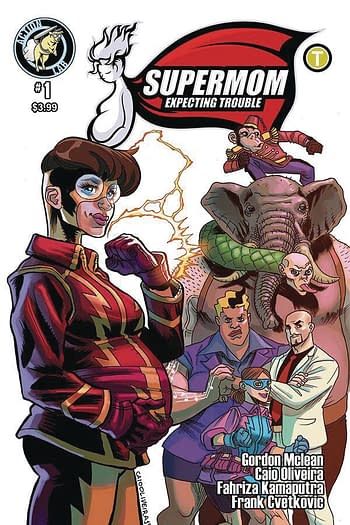 While AfterShock Comics is launching Join The Future by Zack Kaplan and Piotr Kowalski.
And Oni Press is launching Dryad #1 by Kurtis J. Wiebe and Justin Osterling – all returnable.
What's on your FOC?
Sign up below and we'll see what Thank FOC It's Friday brings next week… on time possibly.