That Baltimore Comic Con Marvel Panel In Video
This is the video for the Marvel Comics panel at Baltimore Comic Con from last weekend, lasting almost an hour.
[youtube]http://www.youtube.com/watch?v=jVY91ZCas9s[/youtube]
It also clarifies the "gay Ultimate Flash Thompson" issue. Bleeding Cool initially reported, after talking to a number of people who were at the panel that;
Ultimate Spider-Man artist Mark Bagley revealed that there had been a plan to make the Ultimate Spider-Man version of Flash Thompson a gay man at one point, in a similar fashion as to how they ended up recreating Ultimate Colossus. But that the plan was scrapped by writer Brian Bendis at the last moment. And that this was down to an internet troll jumping on the idea in a derogatory fashion on message boards.
But Brian Bendis then responded to someone expressing their disappointment;
Dud you really let an Internet troll deter you from making Ultimate Flash Thompson gay? Seems like cowardly thing for you to do if so. Very disappointing,

so are unfounded quarter truths. that is not what happened.

read just about anything i've ever written. do i look like someone who gives a shit about internet trolls? or tries to write what the internet, whatever that is, wants?

good lord. that is ridiculiculiculous,

and that is a word.
When pressed further, by Tom Huxley he responded;
@tomdaylight I heard exactly what he said. That's not it.

— BRIAN MICHAEL BENDIS (@BRIANMBENDIS) September 9, 2013
Well, you can hear exactly what Mark Bagley said at 46:50 and decide for yourself.
---
---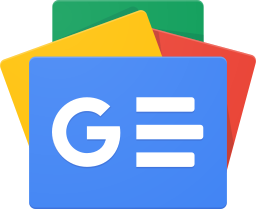 Stay up-to-date and support the site by following Bleeding Cool on Google News today!