Welcome to the Fourth Bleeding Cool Top 100 Power List for the next Bleeding Cool Magazine, being serialized right now on the Bleeding Cool website.
It's an attempt to list the most powerful people working in the English speaking comic book marketplace. It's judged by all manner of attributes, the ability to influence what comics exist and sell, but also the willingness to use that power and the ability to retain said power if one aspect is taken away – a job, a gig or a prominent role. Which is why you will see a number of people on a higher spot than their bosses.
The Power List rewards those who combine roles, those who are double and triple threats and also where power is concentrated in one person or perceived identity. But it also notes certain teams who work together, who've built up a joint identity, a gestalt more powerful than the sum of their parts. Some powerful organisations or groups, where power is diffused amongst many, drop down or drop out altogether.
It does not measure talent or likeability and also does not intend to represent diversity. All it does is note power, used for the betterment – or the detriment – of comics.
The list has been created in consultation with a number of senior figures in the comics industry. However, I'm aware the one thing that can be guaranteed is that everyone will think it's wrong and prefer their own take. Including all of those who were consulted.
There will be a new post every day on Bleeding Cool. This is the third. We'll run the previous ones below as well, so, in reverse order…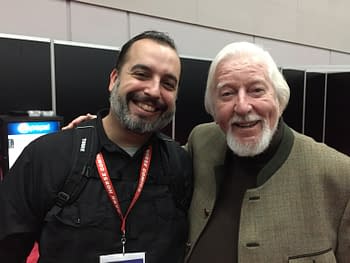 94. Jim Demonakos – NEW ENTRY
Jim Demonakos, ex-Image Comics PR guy, founded Seattle's annual Emerald City Comicon, as well as The Comic Stop chain of retail stores.
The purchase of ECCC by Reed Expo, rather than striking him down, has only made him stronger. He is now employed by Reed to improve industry relations between the publishers, creators, and the convention organisers as Director of Comic Talent, for all the Reed shows, including New York Comic Con.
Position next year depends upon: Spending more time in the USA and less in Paris.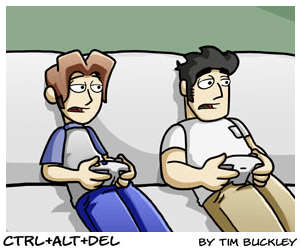 93. Tim Buckley – NEW ENTRY
Creator of the popular online comic strip and animated spinoff, CTRL-ALT-DEL, Tim Buckley's geek-themed webstrip has been around for a while. This year Tim achieved something very special though. He went on Kickstarter and generated two-thirds of a million dollars from fans to collect the strip into collected editions, the second highest ever figure raised for a comic book project on the crowdfunding service. And for a lot less effort.
As this list rewards not just power, but the ability to use it, this is one of the more tangible and measurable uses of power there is.
Position next year depends upon: Doing it again.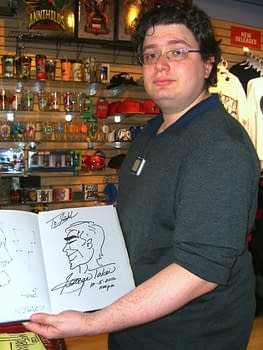 92. Gahl Buslov – NEW ENTRY
As Midtown Comics' VP of Purchasing, Gahl Buslov controls one of the largest comic book accounts at Diamond, and one of the more influential comic book stores for publishers and creators alike. Marvel's favoured store for many an event or announcement, as well as sorting out their subscriptions, with the other execs and staffers, they also appear internationally from Comic Con to Comic Con.
Added to that Gahl is on a small select list of comic retailers called up by publishers to test out their ideas, and whose tastes and opinions can directly influence comic book industry decisions.
Position next year depends upon: Marvel not moving to the West Coast like DC did.
Read previous entries, from this year and three previous three years, right here.
#100-#98 – Dennis Barger, Janelle Asselin, Matthew Rosenberg
#97-#95 – Rich Johnston, Marc Silvestri, James Killen
Bleeding Cool Magazine #19 is out now in all good comic book stores. Bleeding Cool Magazine #20 with the full Top 100 Power List will be out in December.
Enjoyed this article? Share it!