The Bleeding Cool Top 100 Power List 2018 Countdown: The Top Three
You've waited long enough.
Every year, Bleeding Cool runs its Top 100 Power List of members of the comics industry. And every year we get told how wrong we are. Somehow, it's always for completely different reasons and from completely different directions. Why was X in when Y was not? Why is Z is high when W is so low? And neither U or T should be on this list after that incident involving V… and condemning us for being either infested with SJW virtue signalling or providing platforms for fascists – and sometimes simultaneously. Man, I don't know how Time Magazine manages.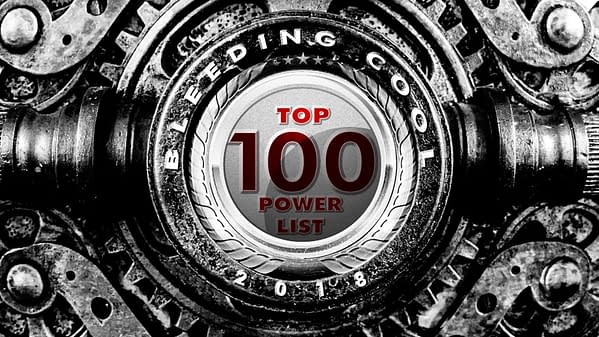 But that's part of the process. This attempt to list the most powerful people working in the English-speaking comic book marketplace is, of course, flawed. It is judged by all manner of attributes, the ability to influence what comics exist and sell, but also the willingness to use that power in the industry to affect things, and the ability to retain said power if a job is taken away. Which is why you will see a number of people on a higher spot than their bosses.
The Power List rewards those who combine roles, creator, publisher, distributor, retailers, those who are double and triple threats, and also where power is concentrated in one person rather than being spread out among many. Some powerful organisations or groups, where power is diffused amongst several individuals, may drop down or drop out altogether.
It does not measure talent or likeability, respect or fairness, and it does not intend to represent diversity or balance. All it does is note power, used for betterment — or detriment — in the English speaking comic book world.
The list was created in consultation with a number of senior figures in the comics industry, and I thank them for their help. Although because they all disagree, they'll all think the final list is wrong, too.
If you really hate this list, then do the obvious thing. Write your own. But here are your top three… and let's do these in reverse order.
3. Dan DiDio.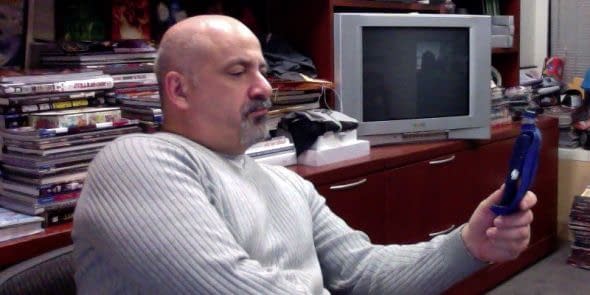 Publisher of DC Comics. It was reports of Dan DiDio calling up Diamond Comic Distributors demanding that the marketshare statistics be recounted over the Batman Not-Wedding and Action Comics #1000 months where Marvel still had a majority marketshare – and Diamond actually did recount and the fingers shifted slightly (but not enough) that reminded me about DC Comics Publisher Dan DiDio's reputation for micro-management that had faded in recent years. DiDio did a lot of stepping up this year as DC Comics underwent ructions of change, with imprints for younger readers, exclusive comics deals (and exclusive comics) for both Walmart and Target and the Batpenis – which, internally, Dan DiDio took full responsibility for. And still survived. It was under his direction that DC regained its 'meat and potatoes' tone, and he managed both the loss of Geoff Johns, the official promotion of his co-publisher Jim Lee, and a moving of Presidents. DiDio however remained firm, and even made the harshest cancellation of all – of his own New Age Of Heroes title created with Kenneth Rockafort, Sideways, despite getting the best reviews of his career…
2. Dan Buckley.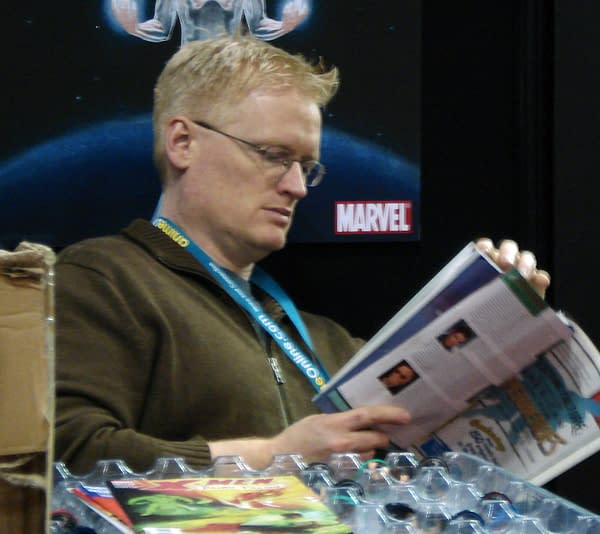 Promoted from Marvel Publisher to full-time Marvel President this year as John Nee took the Publisher role, Dan Buckley has the reputation of being the connecting glue of Marvel Comics, where TV meets games meets comics meets merchandise. It all goes through him, as long as he gets his Rocket Raccoon toys for his kids. He runs Publishing and Animation with heavy input into almost everything. Losing influence over the films has seen him concentrate more on the rest of the company, including the comics, which has also led to convergences across Disney media, including recent appearances in Wreck-It Ralph 2 and keeping the Spider-Verse in the comics zone. Just as Star Wars inched open the book market for Marvel, so Conan may do it further in 2019.
1. Pam Lifford.
Pam Lifford was named President of Warner Bros. Global Brands and Experiences in September of this year. With twenty-five years experience in this field, including twelve years at Disney, in her first year at WB Consumer Products, she increased business by 47%. The restructuring by Warner Bros. CEO Kevin Tsujihara, means that DC now rolls up under Lifford along with other areas of the business, including WB Consumer Products, Themed Entertainment and Global Franchise. In her new role, Lifford is expected to take DC to a larger, global stage, including their DC Streaming Service. And she appears to have hit the ground running, with Batman's penis landing on her desk almost on day one. Reaction internally to her – or what people think she wants at DC has been massive, with a new censorial shroud over the publisher. Books have been cancelled all over the place, editorial decisions are under the spotlight as no one wants to be the new Batman Damned – or indeed the new Border Town. Lifford has overseen swift, brutal decisions and no one is immune to her decisions.
We will run a compilation of all one hundred later today. But catch up with this handy-dandy Top 100 Power List tag.