The Chuck Jones Gallery: Bleeding Cool Takes the SDCC 2019 Tour
A classic part of the Comic-Con International: San Diego (SDCC) experience is walking around the Gaslamp District looking at all of the art, advertisements, and installations that have popped up around the Convention Center. While most of the new art can be found on signs, buses, trains, or the side of buildings, San Diego's art galleries are also in on the game. Stopping in The Chuck Jones Gallery across from the Hard Rock Hotel on Wednesday, visitors were treated to an exhibition of gorgeous geek art.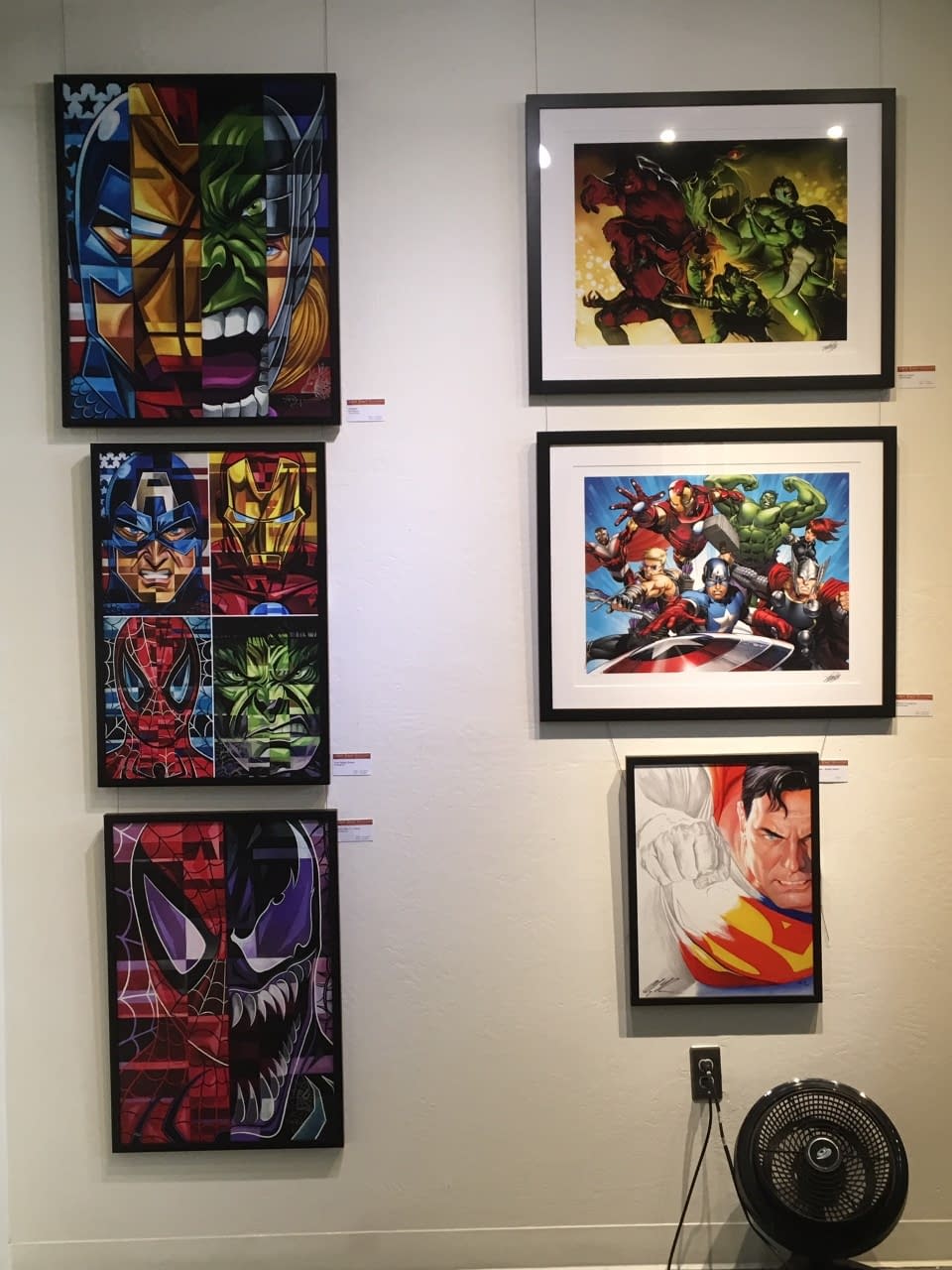 During SDCC, The Chuck Jones Gallery is showcasing the art of multiple pop culture artists. Featured this week is the art of S. Preston, Fabio Napoleoni, Willie Ito, Rodel Gonzalez, Rob Kaz, Alex Ross, and Hanna Barbera. The styles of art are as varied as the subject matter, ranging from superheroes to Snoopy to Star Wars. The one thing all of the pieces have in common is their reverence for some of the most-loved pop culture properties.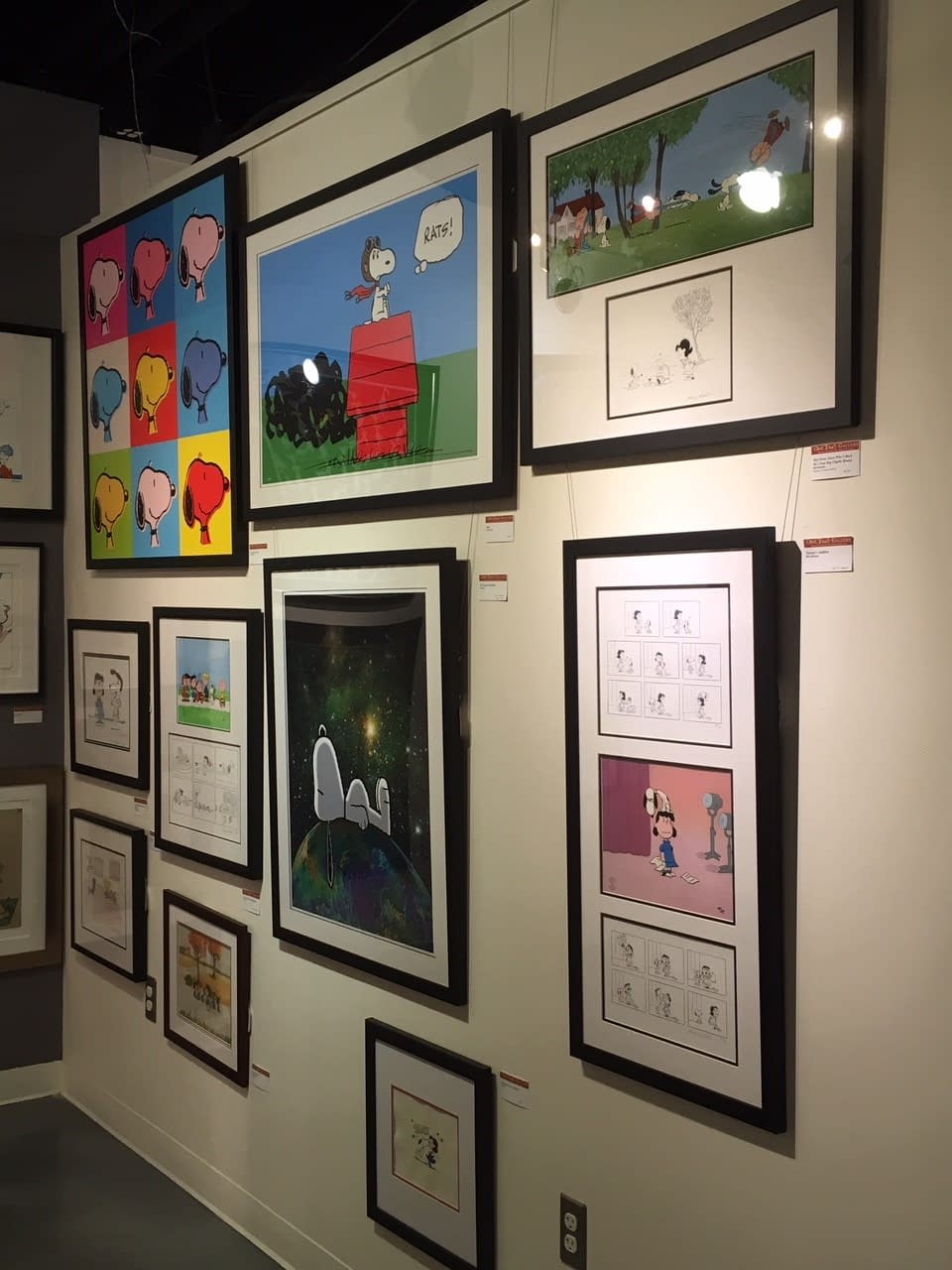 Walking through the Gallery, you can see colorful prints and canvases of your favorite Marvel and DC superheroes. There is a painting of Spider-Man in action that is so realistic, you almost think he is moving. If action shots don't appeal, there are classic Captain Marvel poses and Avenger mash-ups rounding out the collection.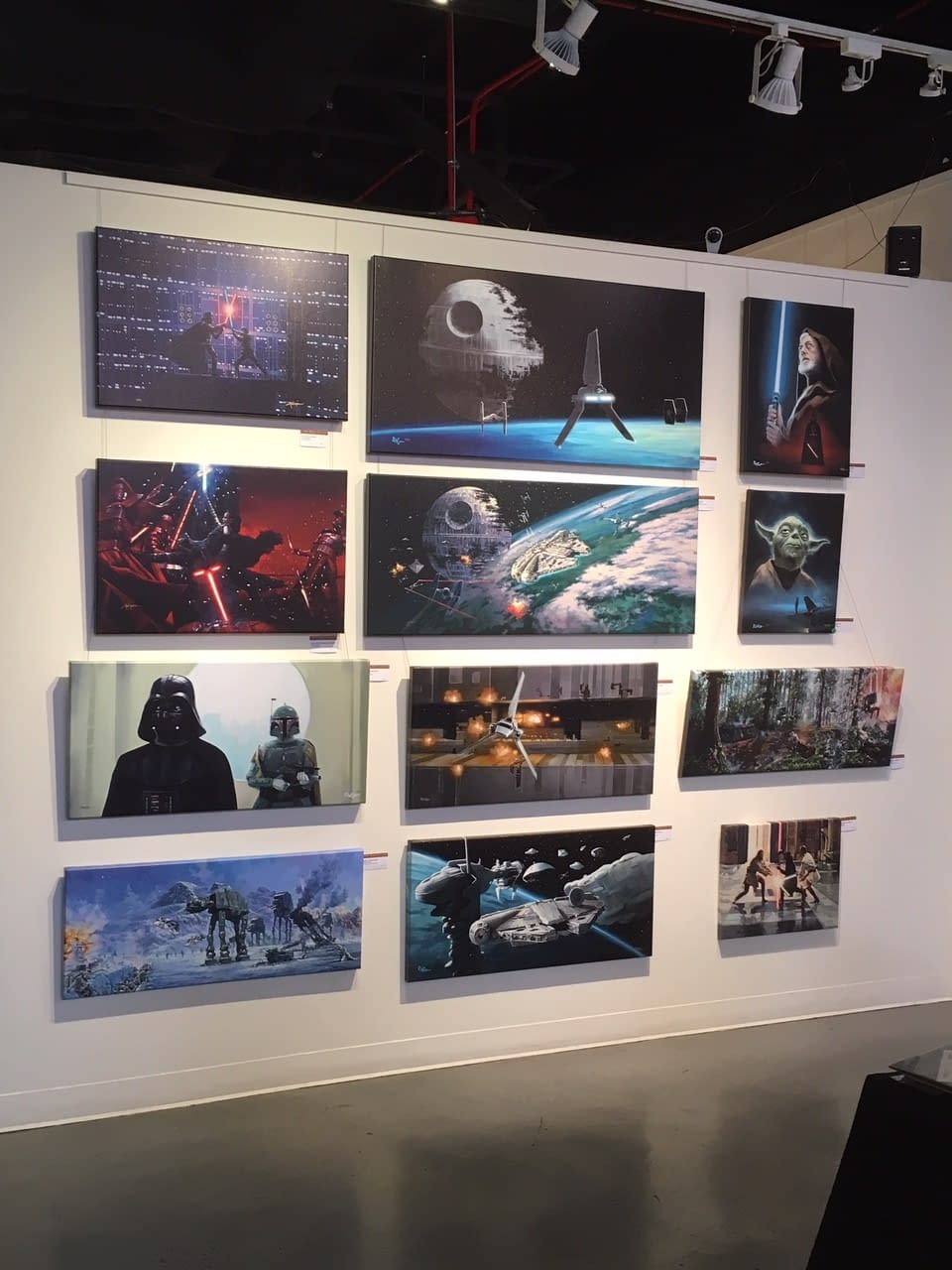 Next to Iron Man is the stunning Star Wars art of Gonzalez andKaz. In these pieces, you can see your favorite Star Wars scenes recreated on canvas and paper. The eye for detail of the artists cannot be overstated, the art is wonderfully vibrant and lifelike. It is impossible to look at the Star Wars paintings and not want to pick out one to come home with you. There were several that almost came home with me.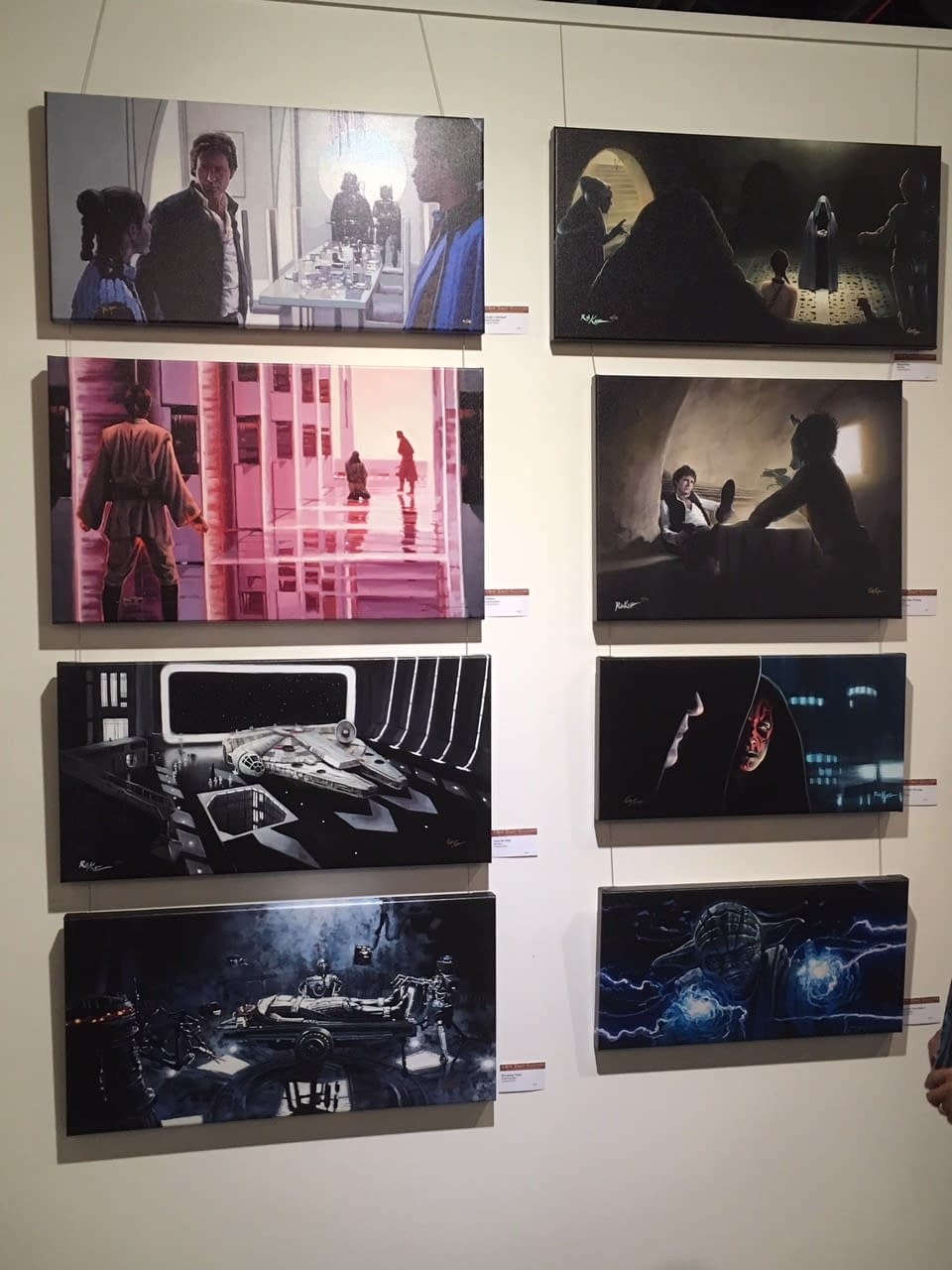 Other pieces featured Snoopy, The Simpsons, Looney Toons, the Flinstones, and more. While The Chuck Jones Gallery has beautiful pieces for many different styles and interests, they are not cheap. Prices ranged from $200-$2000 the art of display, with most costing around $500-$600. Even if you don't have the cash to buy, however, the art is definitely worth a look as you are making your way through the Gaslamp District.