The Cruelty of Charles Xavier is on Display in X-Men #6 [X-ual Healing 2-12-20]
Three X-books were published last week, and we're running out of time to recap them all! Damn you, Presidents Day! This week we recap X-Men #6, X-Force #7, and Excalibur #7. Were they any good? And which was best? Read on to find out!
---
Sworn to sell comics for Marvel executives who feared and hated the fact that Fox owned their movie rights, The Uncanny X-Men suffered great indignities, but thanks to a corporate merger and a line-wide relaunch, the X-Men can finally get back to doing what they do best: being objectively the best franchise in all of comics.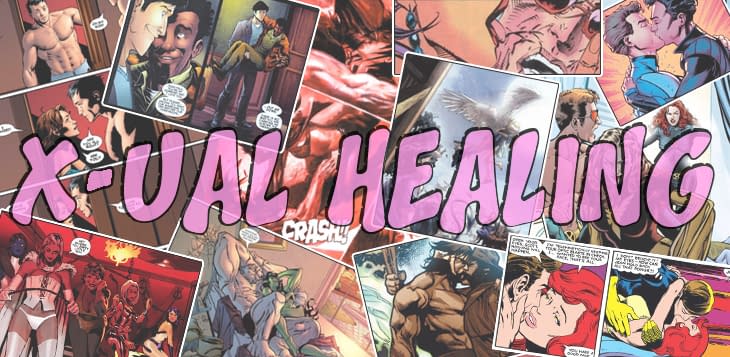 ---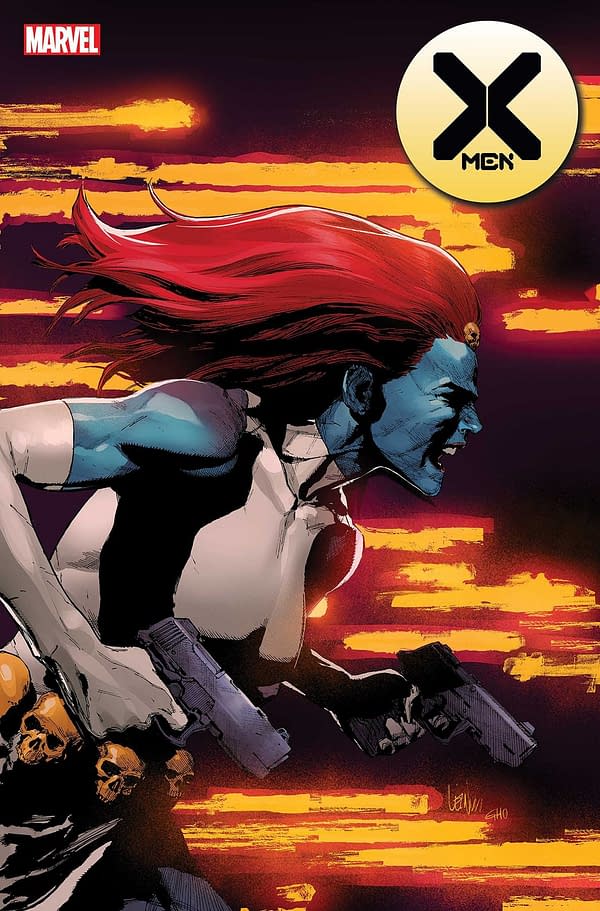 X-MEN #6 DX
NOV190812
(W) Jonathan Hickman (A) Matteo Buffagni (CA) Leinil Francis Yu
Mystique goes to extraordinary lengths to get what she wants…
Rated T+
In Shops: Feb 12, 2020
SRP: $3.99
What happened in X-Men #6?
The issue begins with a flashback to Mystique and Destiny talking beneath an orange sky, with Destiny about to tell Mystique an unbelievable story. In the present, on the ORCHIS space station, Captain Craine oversees the growth of something called a Sentinel City. That's foreboding. Elsewhere, ORCHIS director Killian Devo has completed work on a mysterious device. He asks a courier to bring it to Alia Gregor's lab, where she is working on building a Nimrod.
We then flashback to HoXPoX, as Professor X and Magneto tell Mystique they need her to fulfill a special mission: planting a Krakoan gate flower on the ORCHIS space station. We see Mystique plant the flower right before dying in House of X #4. Then we see her resurrected in House of X #5. Next we see her pass through a gate in the present. She's the courier from the scene above. While at ORCHIS, she considers murdering Gregor, but thinks better of it.
Mystique returns to Krakoa and reports what she's seen. When asked why she didn't kill Gregor to stop the creation of the Nimrod, Mystique says she refuses to do anything more until they resurrect Destiny, who is referred to in canon here as her wife. Magneto and Xavier refuse, telling her she has to do their bidding first. As you may recall, Moira warned them they must never bring Destiny back or allow any precog on Krakoa.
In a final flashback, we return to Destiny and Mystique talking from the beginning of the issue. Destiny tells Mystique about Krakoa. She tells her that Xavier and Magneto will do everything they can to prevent bringing Destiny back. She tells Mystique that if they don't, to burn the place to the ground.
Was it any good?
I wrote more in-depth about the ramifications of this issue here. I really enjoyed this one, both for what it does for Mystique and Destiny and for the way it returned to the best parts of HoXPoX, the revelations that fill in gaps and cause you to look back on past issues differently. It also adds more fuel to the ongoing fire that there's something very sinister going on with Xavier. He's allowed mutants like Apocalypse and other villains to join Krakoa and get what they want, but he's emotionally tormenting Mystique to manipulate her into doing his bidding. What else is he hiding?
---
Read more X-ual Healing here: