The Daily LITG, 10th February 2020 – Happy Birthday Blake Northcott
Welcome to the pretty-much-mostly-daily Lying In The Gutters. A run around the day before and the day ahead. You can sign up to receive it as an e-mail here.
The 10 most-read stories yesterday
From one year ago…
Happening today…
Comics & Cocktails, Fantom Comics, The Big Hunt, Washington D.C. 20036
Brompton Library Graphic Novel Reading Group, Upstairs in the Brompton Library Learning Space, 210 Old Brompton Rd, London, 6.30-7.30pm
Church Street Library Graphic Novel Club, Church Street Library, 67 Church St, Marylebone, London 6.30-8pm.
Happy birthday to…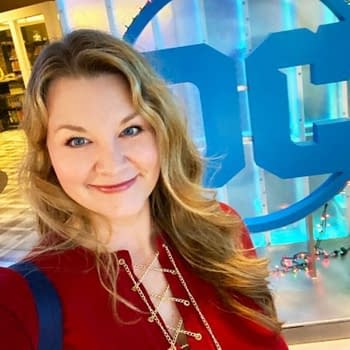 Blake Northcott, writer of Catwoman, Fathom, Executive Assistant: Iris, Agents of PACT
Eliot Rahal, writer of Quantum & Woody, Paybacks, The Doorman,
Adan Jimenez, comics editor at LONTAR: The Journal of Southeast Asian Speculative Fiction
Brent Frankenhoff, of Comics Buyer's Guide and the Standard Catalog of Comic Books.
Subscribe to our LitG Daily Mailing List