Welcome to the pretty-much-mostly-daily Lying In The Gutters. A run around the day before and the day ahead. You can sign up to receive it as an e-mail here.
The 12 most-read stories yesterday
Happening today…
New Comics Day
Comica Social Club, Central Bar, Royal Festival Hall, Aouth Bank, London, 6pm.
Brian K. Vaughan and Wyatt Cenac on Saga: Compendium One at A Shop Called Quest, Los Angeles, California,7-10pm.
Marin Comics Fest presents Mat Heagerty, Belvedere Tiburon Library, Tiburon, California 4-5pm.
Bluefall Graphic Novel signing by Andrew Trainor at Golden Apple Comics, Los Angeles, California, 10am.
Dan Gorman signing Rejected – Dead Girl, Adam's Action Figures & Comics, Edinburg, Ohio, Noon.
Scooby-Doo Team-Up #50 signing with Sholly Fisch at A&S Comics, Teaneck, New Jersey 4-8pm.
An Afternoon with Gene Ha at First Aid Comics, Chicago, Illinois, 4pm.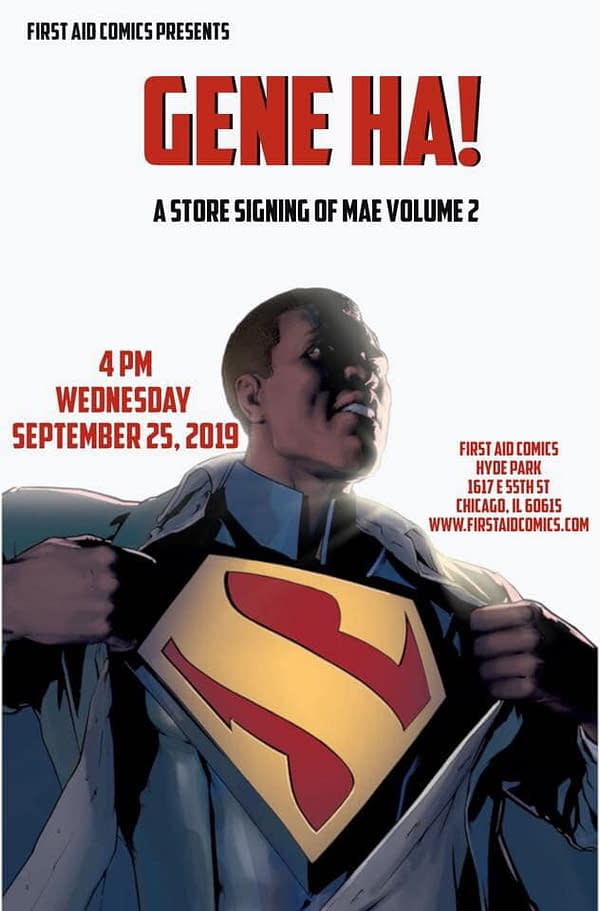 A year ago…
And a happy birthday to… Legendary comics creator Bob Layton, founder of Valiant, co-creator of X-O Manowar
Dave Lizewski, who the Kick-Ass character was named after.
British small press comics creator Martin Hand.
Howard Bender, producer at Marvel and DC Comics, artist on Dial H and Superman, co-creator of Mr. Fixitt.
Comic book journalist, Peter Svensson.
Gonzalo Martinez, artist on the Darwin Faeries, Ozopolis and Time Travelling Tourist.
Subscribe to our LitG Daily Mailing List
Enjoyed this article? Share it!