The Empire Of Abigail Brand Revealed In X-Men Red #2 (Spoilers)
Are there just things as coincidences? Especially when Abigail Brand is concerned? There I was, writing about today's Eternals #12 written by Kieron Gillen setting up Judgment Day, when I noted Inhumans: Judgment Day written by his mate Al Ewing from five years ago.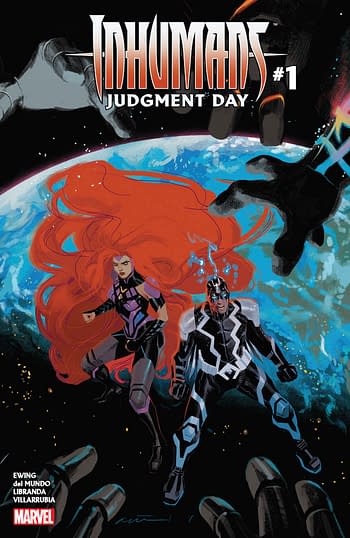 And wondered if there could be any connection as the Eternals and X-Men titles collide.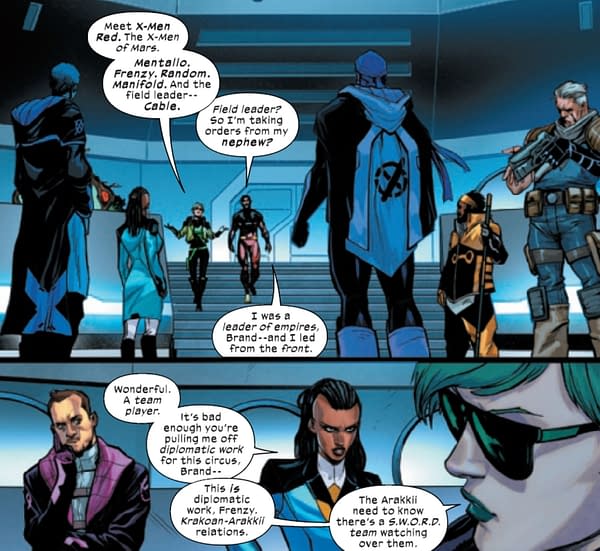 And then I am reading X-Men Red and the Progenitors turn up. An alien race introduced by Al Ewing and Javier Rodriguez in the Inhumans' title, The Royals, at a mid-point between the Kree and Celestials, and who popped up in a number of Ewing books, including Inhumans: Judgment Day.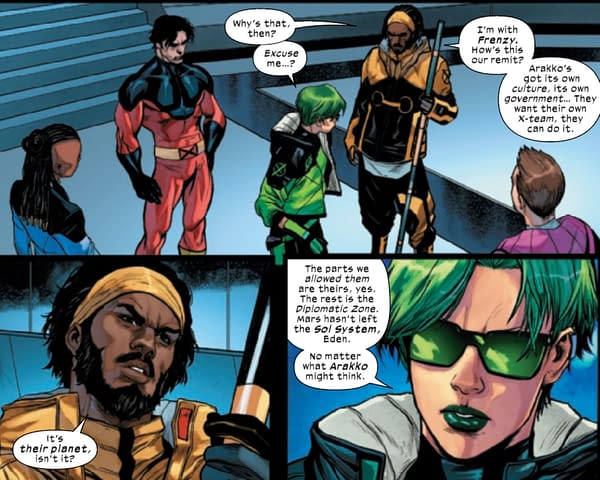 A series which is establishing itself with two focal opposing points, the SWORD director Abigail Brand team of X-Men Red, and Storm's team of a new Brotherhood Of Mutants. With Manifold exposing the imperial nature of Brand's team, as maybe an Aboriginal mutant might be well placed to do. While Vulcan talks of being an emperor in the past, Brans is building a new empire for herself.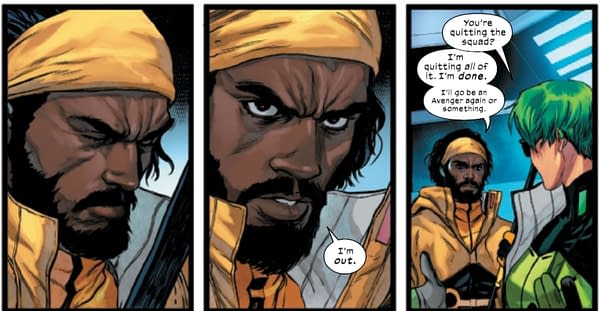 And not everyone is down with that. They have seen where empires lead. And as for those Progenitors that suddenly arrive on Arakko?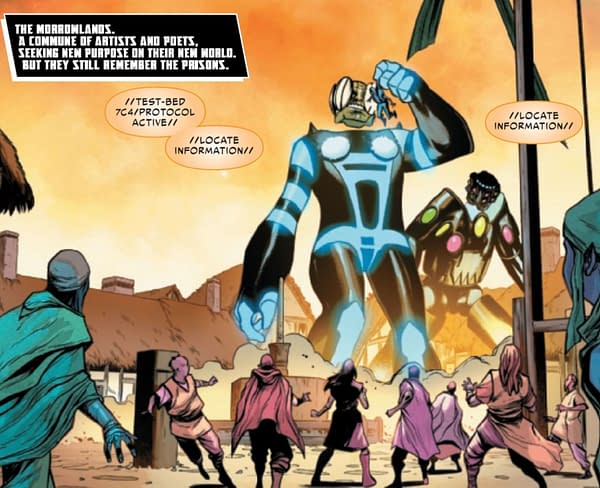 They make for an easy black-and-white target, morally speaking. In actuality, they are rather colourful.
As are X-Men Red. And we get a brief brain dump by Abigal Brand who knows an awful lot about Progenitors, as she should.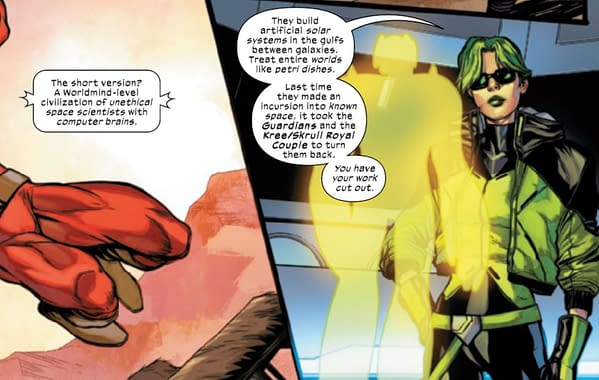 But as X-Men Red interfere too much with Arakkis while trying to defeat the new threat, Storm and her Brotherhood are there to provide a very different perspective.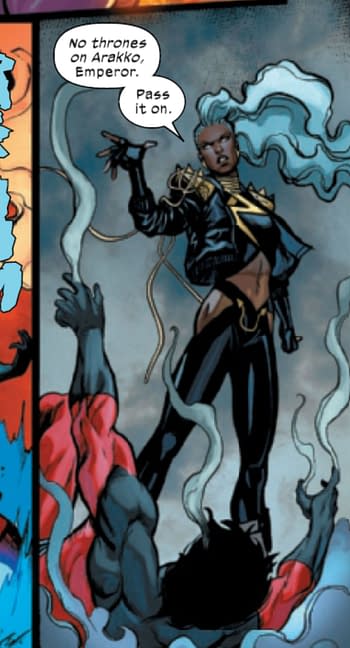 While it is revealed that the Progenitors only visited Arakko on Abigail's Brand's say so. A false flag operation used to spy on her own team, test their mettle, gather data, look at opposition from Storm and generally treat the whole thing like a petri dish.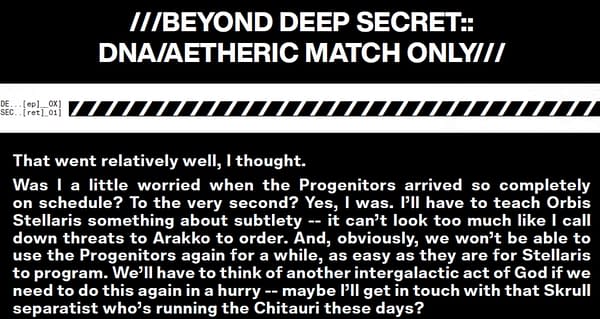 The very thing she condemns the Progenitors for being. And a psychopathic empire point of view from someone who may be turning out to be the biggest bad of all the X-Men, in charge of one of their main teams. I mean, forget ORCHIS…

…okay, don't forget ORCHIS. But they are now a subset of her operation… I wonder how this played out in the original tenth timeline? And can we go back to that one someday, please?
X-MEN RED #2
MARVEL COMICS
FEB220857
(W) Al Ewing (A) Stefano Caselli (CA) Russell Dauterman
WHO CAN TAME THE RED PLANET?
The mutants of Mars spent millennia worshipping war – and on what they now call Arakko, they're keeping up their violent ways. ABIGAIL BRAND knows the red planet needs a firm ruler in charge. But STORM has other ideas, along with a broken MAGNETO in her corner and ROBERTO DA COSTA making his own moves. Welcome to X-MEN RED. It's a new world… and someone has to claim it.
RATED T+In Shops: May 18, 2022
SRP: $3.99