The End Of Private Eye – Talking To Brian K Vaughan And Marcos Martin
Today sees the release of the final issue of The Private Eye, the digital comic by Brian K Vaughan and Marcos Martin that broke the established method if digitally distributing high profile comic books by doing themselves on pay-what-you-will system as PanelSyndicate.com. I talked to Brian and Marcos about the comic, the process and what comes next…
Rich Johnston: The tenth issue of The Private Eye is its last. A brave digital model… is this a sign that it succeeded getting so far, it told the story you had planned and no more, or that it ultimately failed?
Brian K Vaughan: Oh, it was a success beyond our most insane imaginings. From the moment we launched PanelSyndicate.com exactly two years ago today, we've always described THE PRIVATE EYE on our front page as a "ten-issue maxiseries," but truthfully, I worried from the start that we might have to wrap it up well before our planned conclusion. I was pretty confident that people would show up and maybe even throw us a buck or two for the first issue, but I seriously doubted that they'd continue to give us money after that, especially when Marcos insisted that readers should always be able to pay whatever they want, including nothing. Against all odds, we continued to gain new readers every single month, and the majority of them were happy to give us something for each and every issue, enough that Marcos and Muntsa could afford to turn down a lot of awesome work-for-hire gigs to dedicate all their time to our creator-owned story, while still keeping their family fed.
But the most significant indication that we feel like this was a success is that Marcos, Muntsa and I are already deep into the development of our second original series, which we hope will debut at Panel Syndicate later this year, again for whatever the hell people feel like paying us for it. RJ: The Private Eye, as is the nature of good futurist science fiction, has a lot to say about the present day. You have both been on the cutting edge of media distribution (albeit with rather basic tools) going where other media has often feared to tread. Is this model the future? A future? Or outmoded before it began?
BKV: This model is absolutely the future of comics, but the future isn't quite here… yet.
Marcos has always said that comics used to be an affordable medium for everyone, but it's instead become a very expensive hobby for a few relatively affluent fans. He believed that we could use the internet to help reverse that, and even though I thought he was a delusional socialist, his harebrained scheme actually worked for us. We were able to reach a much larger global audience than if we had just released our story in print, and even though many of our readers couldn't afford to pay us at the moment, they were more than offset by the generosity of readers who could. While we didn't make as much money as we probably could have releasing this through my friends at Image, Marcos, Muntsa and I were all still able to make more than our very healthy page rates from Marvel or DC, all while getting to own and control our creation completely.
The reason I say that the future isn't quite here yet (and why I think we possibly could have made more money through Image at the moment) is that the vast majority of readers of print comics still have little to no interest in reading comics digitally. No matter how many times Marcos and I reiterate that we have no plans to release anything from Panel Syndicate in print, most readers of my analog comics like SAGA tell us that they have no intention of checking out THE PRIVATE EYE until a paper version exists. It seems that if you grew up reading print comics, odds are that's how you want to continue reading them… and that's great! I love brick-and-mortar comic stores and I hope to always make print comics, but the truth is that the ever-expanding digital audience–made up largely of people who have never set foot in a comic store–is actually much, much vaster than the aging analog audience that Marcos and I are a part of. And the great news for everyone is, while traditional print readers still seem reluctant to make the jump to digital, digital readers actually love hunting down physical copies of stories they've discovered online. The industry used to fear digital cannibalizing print sales, but I think everyone now recognizes that the two are actually symbiotic.
So while I don't think paper comics will ever go away, I do clearly see a future where digital sales of comics routinely outperform print sales (as evidenced by the fact that books like SAGA are already threatening to reach parity between print and digital sales). The question for today's comic writers and artists is if they want to share a majority of this important new revenue stream with distributors like Comixology… or if they want to keep 100% of their profits by doing the relatively small amount of work necessary to release their work themselves through a site like Panel Syndicate, which has almost no overhead and even less interference between creators and their audience. Marcos and I already talking with a few very exciting big names about joining Panel Syndicate, but I wouldn't mind seeing other people out there launching their own sites. Creator-owned distribution will be as important to the next 25 years of our industry as creator-owned titles were to the last 25. RJ: Marcos, when The Private Eye began, Brian Vaughan has a very high comics profile, and yours was growing with Spider-Man and Daredevil. Has there been a danger that working on this one digital project has kept you out of sight out of mind when it comes to the US comic store market? And what's next for you after the end of Private Eye?
Marcos: Actually, that's never been a concern of mine. It was clear to me since very early in my career I would never be a fast enough artist to allow me to be on the stands regularly so I don't give any thought to it. I just try to do a good enough job everytime I put something out.
About what's next for me, some rest and a new project with Brian since he seems crazy enough to want to keep working with me…
RJ: Marcos, Panel Syndicate has been publishing outside of The Private Eye with Albert Monteys' Universe!. Has the success of the first managed to transfer to the next? Is the future of Panel Syndicate secure now that The Private Eye is coming to an end?
M: So far, fans seem to be responding well enough to make his series a success so Panel Syndicate will definitely go on for as long as Albert wants to keep doing UNIVERSE! with us. And we hope to join him again some time later this year with our new project. The only thing we know for sure is that Panel Syndicate's future will be inevitably tied to the interest from readers. RJ: As we all know, Shakespeare is best in the original Klingon. And Asterix is better in British English. The Private Eye has released itself into a variety of languages. Who do you think gets the best iteration of the comic?
BKV: I'm an ugly American who's partial to English, but I've heard from bilingual readers who greatly prefer Marcos' own Spanish translation to my original version. Either way, being able to simultaneously release The Private Eye in multiple languages on the same day has been one of the coolest aspects of Panel Syndicate. It normally takes Spanish readers of comics like Saga months to be able to read a translation (and even longer for Fiona Staples and me to receive our cut of those international royalties), but with our digital model, we can reach a vast global audience of paying customers on day one, and thanks to assistance from our faithful readers around the world, we're continuing to add new languages to the site all the time.
RJ: The last time we talked like this, Brian, you announced you were quitting TV for comics, leaving Under The Dome. Any regrets? Have your comics kept you out of sight, out of mind, to them?
BKV: Well, I think I said I was taking a break from Hollywood more than quitting it outright, but either way, no, no regrets at all. My family and I decided to temporarily move away from Los Angels to try out life in the Midwest for a year, and it's been a ridiculous joy to get to spend so much more time with my wife and kids. I've also been able to get back to writing comics full-time, and I couldn't be more excited about all the new books I've got coming out later this year through both Panel Syndicate and Image Comics, including the miniseries We Stand On Guard with Steve Skroce and the new ongoing Paper Girls with Cliff Chiang.
But Hollywood stuff has definitely been bubbling up in the background, so I'm sure I'll get back to selling out with some new film and television projects soon enough. For now, this past year of being off the grid has definitely cemented my desire to always be a dad/comic-book writer first, and everything else a distant second.
RJ: Brian, Saga is now a clear phenomenon in the medium, people wanting their books to be the next Saga, being used in pitches that go "it's like Saga meets Fifty Shades Of Grey". Indeed, I've had one bookstore owner tell me that they expect Saga to have the biggest chance out there of anything being the next Fifty Shades Of Grey. It's very popular now, do you have any plans for how to cope if it becomes *that* popular?
BKV: As always, I'll just try to follow Fiona's lead. No matter what crazy new Saga developments happen, Staples just keeps her head down and concentrates on doing the best work she can while still hitting deadlines. She's the definition of an unflappable professional, and as a constantly freaking-out basketcase, I want to be her when I grow up.
RJ: Talking of Fifty Shades, Brian, do you get a sadistic streak out of torturing your readers by constantly giving them plot points that threaten to take away everything they have invested in reading Saga? It sometimes feels that you relish their pain…
BKV: It's not a threat that Fiona and I are going to kill off beloved characters in Saga, it's a guarantee. I wouldn't know how to write a war story without death. I appreciate how attached readers are to certain members of the cast, but I'll never understand why contemporary writers who happen to occasionally have characters die are accused of being sadistic or wanting to torture their audience. I think it's much more torturous to kill off a beloved character, only to nonsensically resurrect them a few months later. That has nothing to do with storytelling, and everything to do with keeping a corporation's intellectual property viable for more customers. We used to read fiction to help prepare us for life in the real world, especially the hardest parts, and that's always meant exploring the loss of loved ones.
RJ: Chaos. Good or bad?
BKV: Just inevitable. I guess we make art to try and impose a little order on the chaos, but in the end, chaos always wins, right?
It does rather… the final chapter of The Private Eye is – or is about to be – at PanelSyndicate.com
---
---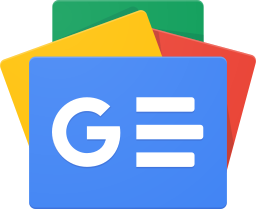 Stay up-to-date and support the site by following Bleeding Cool on Google News today!