The Future Of The Worlds Of Anomaly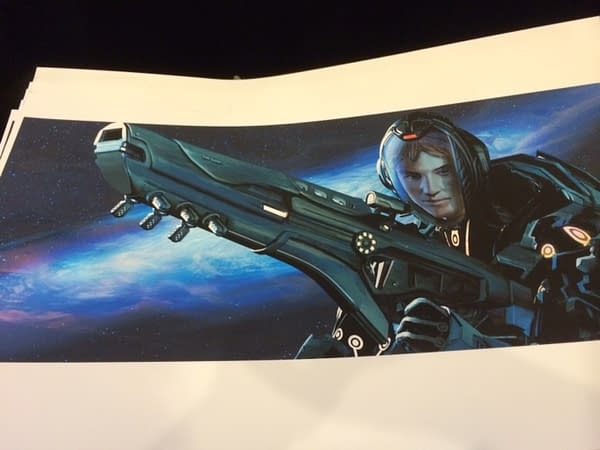 The folks behind Anomaly, the immensive colour graphic novel that was heavy on the Augmented Reality are back. And were showing off what's to come at the Diamond Retailer Summit in Las Vegas.
The first volume is sold out, but more weill be ready for September, with ten new Augmented Reality pages, as well as the graphic novel from the same publishers, Shifter.
Anomaly 2 will also be coming soon.
And in December? A Between Worlds prose novel…