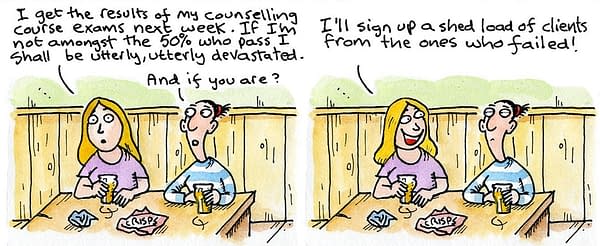 It has run longer than The Walking Dead. It has run longer than Smallville did. It is the longest currently broadcast series based on a comic, at least in the English language.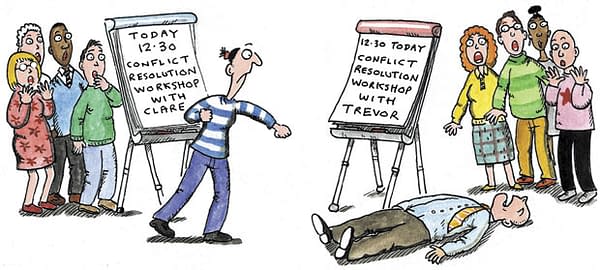 It's called Clare In The Community. Based on the weekly Guardian newspaper strip which began in 1995, after a failed ITV pilot starring Julia Sawalha, it began as a radio sitcom on BBC Radio 4 in 2004, starring Sally Phillips.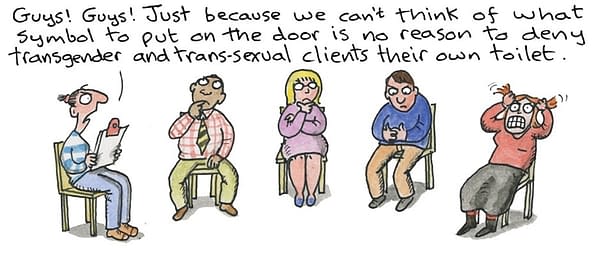 Focusing on social worker Clare, as a woman who likes to try and sort out other people's problems, while ignoring her own, both the strip and the show spreads attention out amongst her co-workers, her husband Brian and the members of his Men's Group. The sitcom also includes Clare and Brian's nanny and son more, with all of the socio-political inconsistencies that brings.
The sitcom has just finished airing its tenth season – you can listen to some of the recent episodes for free here and strip, now in it's twentieth year, can be found here.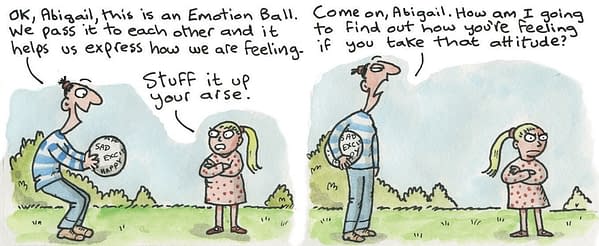 The strip is written and drawn by Harry Venning who co-writes the sitcom with David Ramsden. Both strip and sitcom show no sign of stopping…. and I just though it was worth celebrating their twentieth year and tenth season anniversaries respectively!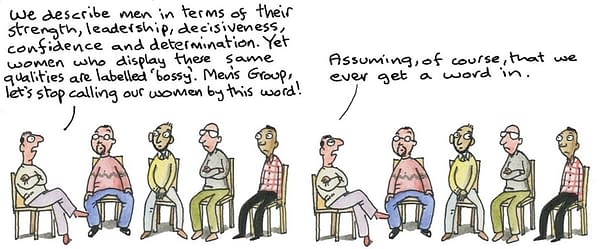 CDs, downlaods and books can be bought here in the US and UK.
Enjoyed this article? Share it!