Thought Bubble is on at Leeds right now… here's what you (and me) are missing. But first an opportunity from the Image Comics booth;
Standing offer though to anyone at Thought Bubble: bringing me a Lipton Peach Iced Tea, get a free comic. You're my favorite

— Ron Richards (@ronxo) November 23, 2013
Instagrammed by PeopleIKnow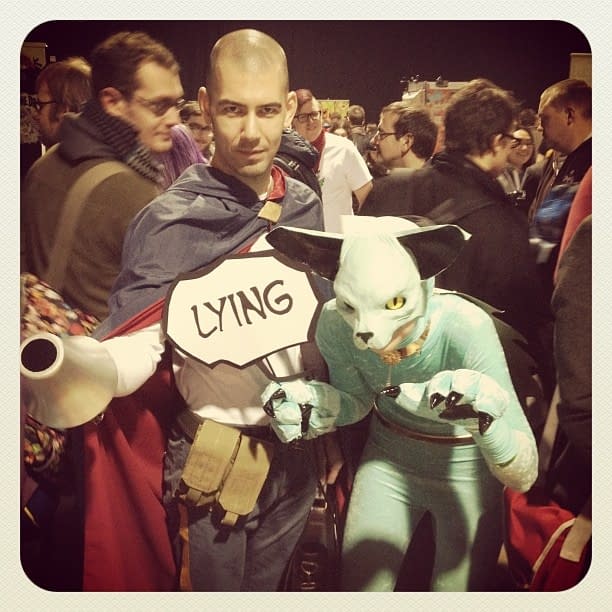 Thought Bubble pic.twitter.com/RJatXgXhJn

— Cheryl Geary (@CheryloGeary) November 23, 2013
Selling Hairy Mary comics;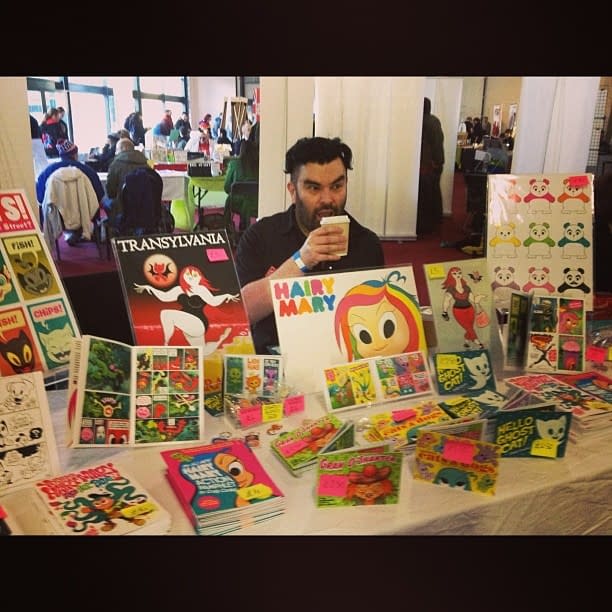 Setting up shop;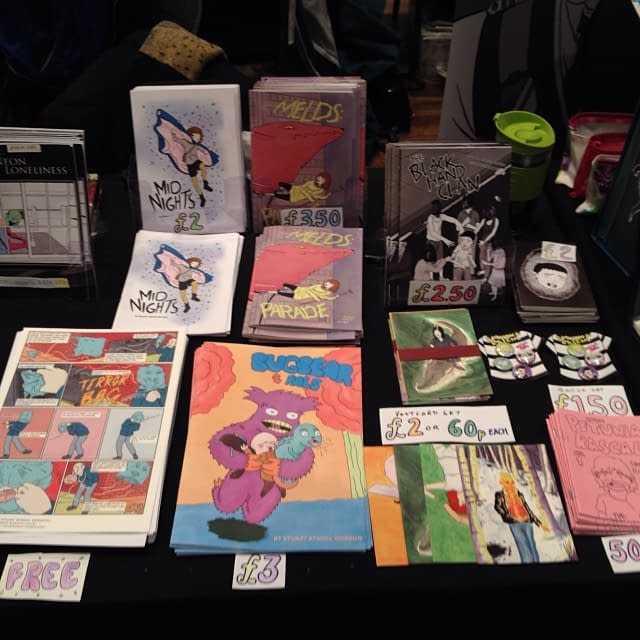 New comics launched;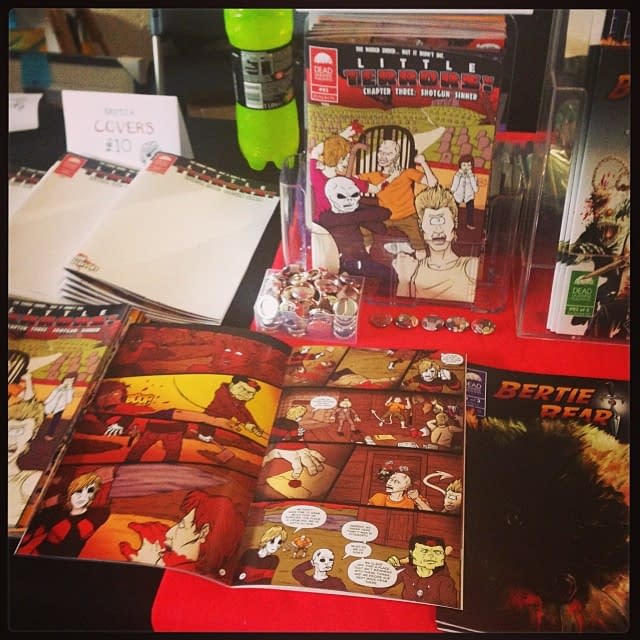 ZEE CAPTAIN APPEARS AT TABLE 23. DON'T FORGET ALLIED LONDON HALL EXISTS! #TBF13 #Thoughtbubble pic.twitter.com/SC3AXOqOwj

— Zee Captain (@zeecaptein) November 23, 2013
We're in the Allied London Hall on Table 47 at #ThoughtBubble Comics Festival all weekend! #TBF13 @ThoughtBubbleUK pic.twitter.com/HMDB9BFmNw

— H.Blyth & Co (@HBlythCo) November 23, 2013
Go see @Markosia at thought Bubble and get free prints & bookmarks with any graphic novel purchase! pic.twitter.com/KRz2kwOmXb

— Sara Westrop (@sarawezzie) November 23, 2013
Here's me at Thought Bubble 2012 trying to shift the merch. Hope everyone has a great #TB2013 – wish I was visiting! pic.twitter.com/U2241hLAKp

— Stuart Wood (@DigitalWood) November 23, 2013
In Leeds for #ThoughtBubble ? Visit the Magic of Myths stand, London Allied Hall table 27/28! #comics #fantasy pic.twitter.com/2UftmkrED7

— Corey Brotherson (@CoreyBrotherson) November 23, 2013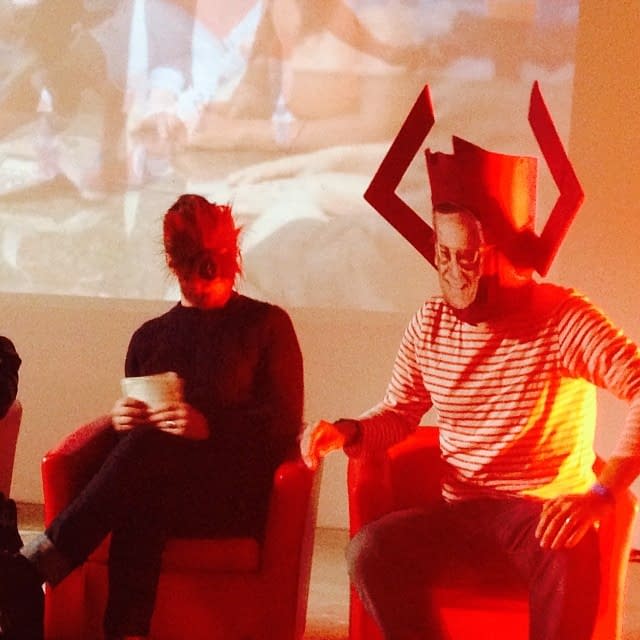 Swag photos;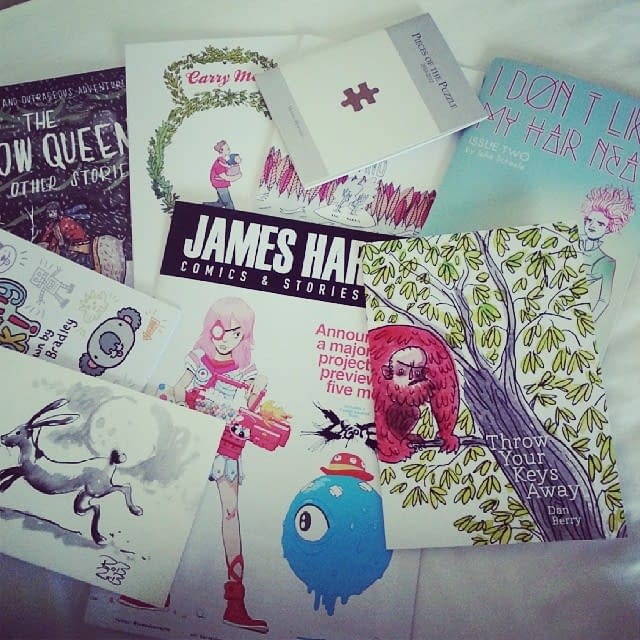 A new print from MondoTees;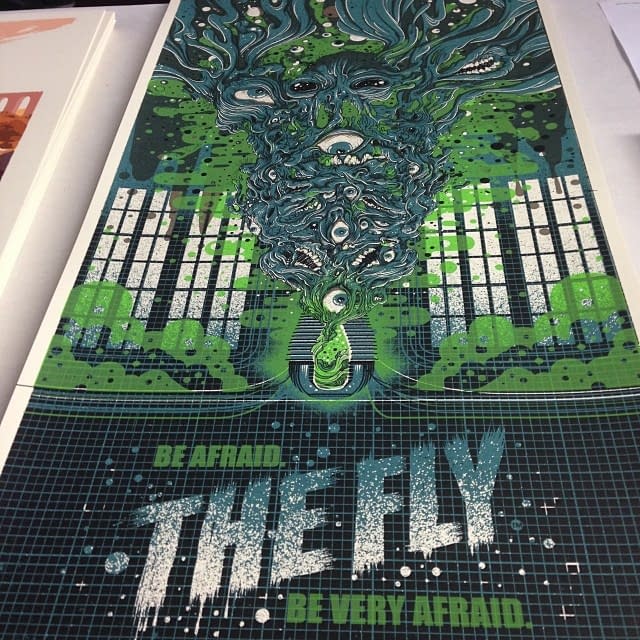 Hot Wheel Roller Derby? Gary Erskine can't be far away;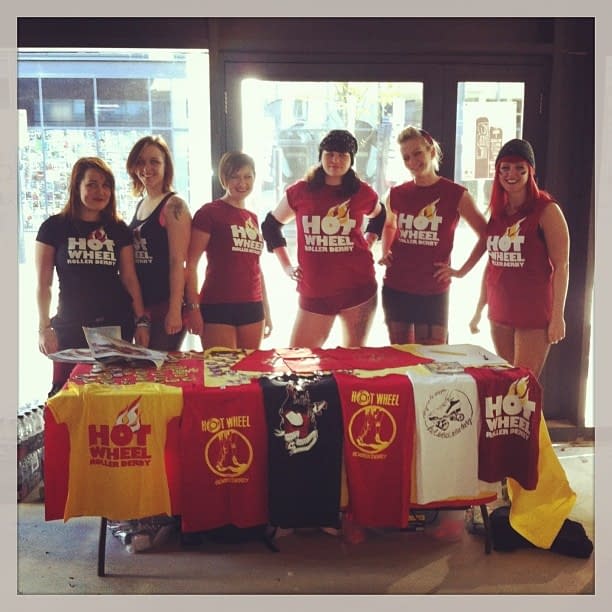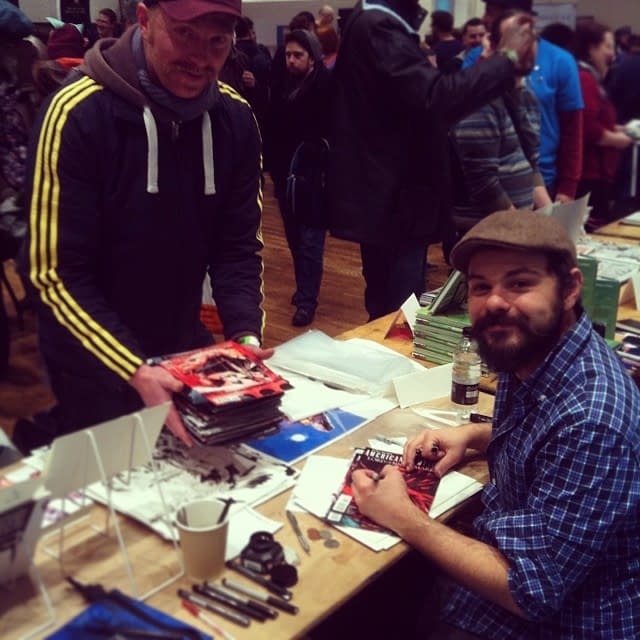 Sitting behind my table at Leeds #thoughtbubble. If you are here, I'm with the lovely Travelling Man folks. http://t.co/ctN1fukrJ4

— Robert Llewellyn (@bobbyllew) November 23, 2013
Meredith Gran at the sketching panel in the Bury Theatre at @thoughtbubbleuk #thoughtbubble pic.twitter.com/BiFOaGGAyD

— Mark Allen (@arkmallen) November 23, 2013
The view in Thought Bubble… pic.twitter.com/KmQyLY7OUy

— Kris Carter (@Drivaaar) November 23, 2013
@LSmonster look what one of the stands at #LeedsComicCon #thoughtbubble is selling. pic.twitter.com/5Wze8tZkzs

— Kate Squire (@SquireKate) November 23, 2013
Twisted Dark is selling well…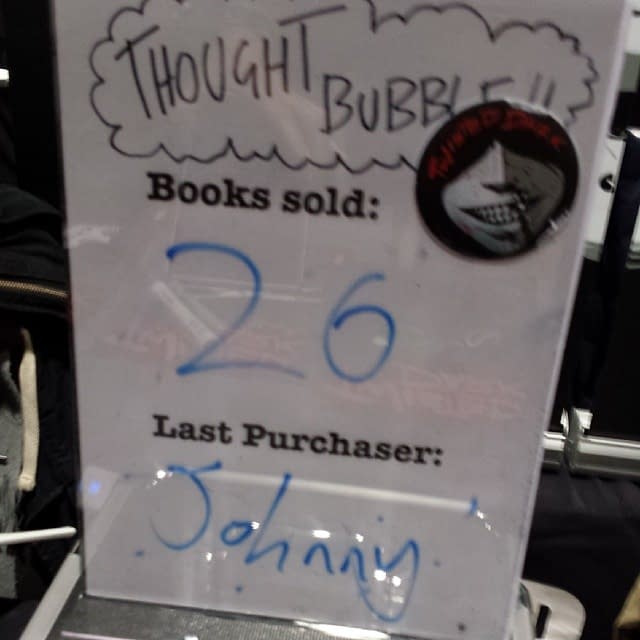 One of my favourite tea-based comics sets its stall out.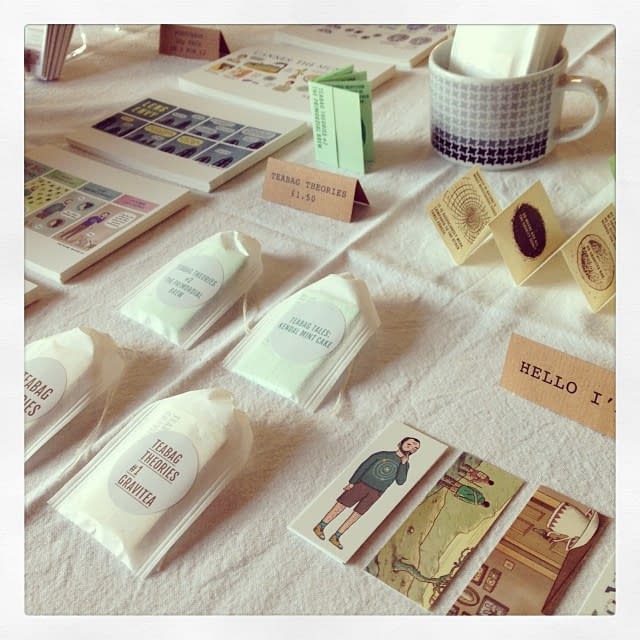 @elblondino @Clumsy_Pickle Mr Barnes at #thoughtbubble complete with fez thinking hat! pic.twitter.com/5Wk8gjTHTh

— Ben (@WhiskeyMonkey) November 23, 2013
Help, I'm starting to say "Saga" with a British accent. "Sah-guh" – Cheers.

— Ron Richards (@ronxo) November 23, 2013
Um… how else are you meant to say it? Say-gah? Seriously, I don't know…
Enjoyed this article? Share it!