Posted in: Comics | Tagged: Bill Sienkiewicz, Dave Gibbons, david lapham, Doc Frankenstein, geof darrow, Greg Ruth, jim krueger, John Van Fleet, kaare andrews, lana wachowski, Lilly Wachowski, matrix, michael avon oeming, neil gaiman, paul chadwick, peter bagge, Spencer Lamm, Steve Skroce, ted mckeever, The Matrix, Tim Sale, troy nixey
---
"The Matrix" Returns to Comics For Its 20th Anniversary – and so Does "Doc Frankenstein"
Twenty years ago, as The Matrix movie was coming out, The Wachowskis launched their own comic book publishing wing, Burlyman Entertainment. Creating comic books based in and around the world of The Matrix from some of the greatest comic book creators of the day (and still these days as well) including Dave Gibbons, Neil Gaiman, Bill Sienkiewicz, Paul Chadwick, Peter Bagge, Kaare Andrews and many more.
There was a bit of a PR kerfuffle as a result, though. The comics were published online, but then Warner Bros had the bright idea to print copies off and hand them out to people seeing the movie – until someone at Warners realised this included a strip with a penis is it. Copies were recalled, pulp, and sold for lots of money on eBay It was very much the Batman Damned of its day. The Wachowskis also published a line of comics from creators including Geof Darrow and Steve Skroce who had worked on the Matrix movie, as Burlyman Entertainment, with a schedule that made Doomsday Clock look speedy and rushed.
And now, twenty years later, the Wachowskis are reviving the comics wing of Burlyman Entertainment, to republish those Matrix comic books, including stories that never saw print before, in a single volume.
It will be out in November, and will also be joined by a collection of Geof Darrow and Steve Skroce's Doc Frankenstein for the first time that also includes 64 new pages of story,
Here's what's coming…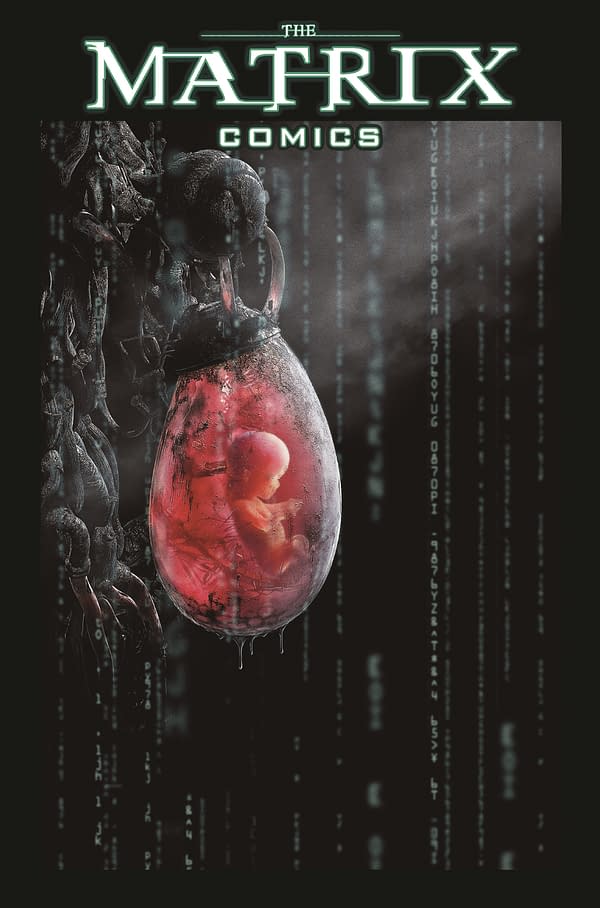 MATRIX COMICS 20TH ANN DLX ED HC POD CVR
(W) Lana Wachowski, Lilly Wachowski, Neil Gaiman, Jim Krueger, Spencer Lamm (A) Geof Darrow, Dave Gibbons, Ted McKeever, Bill Sienkiewicz, Michael Avon Oeming, Paul Chadwick, Troy Nixey, Tim Sale, Greg Ruth, David Lapham, John Van Fleet, Peter Bagge (CA) Kaare Andrews
To celebrate the 20th anniversary of The Matrix, we're releasing the full original run of comics, and a great deal more, including stories and material never printed, in a single oversized deluxe hardcover edition. First released at the official Matrix website and written by top comic-book creators, including the Wachowskis themselves, this oversized volume has everything from the bestselling The Matrix Comics: Volume One and Two, plus more. Stories by Neil Gaiman, Dave Gibbons, Bill Sienkiewicz, Michael Oeming, and The Wachowskis.In Shops: Nov 06, 2019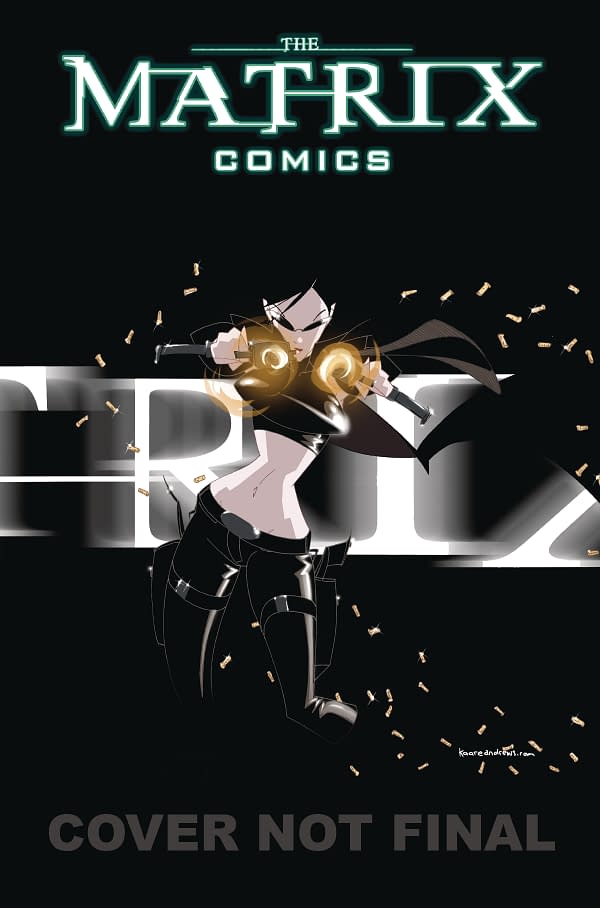 MATRIX COMICS 20TH ANN DLX ED HC TRINITY CVR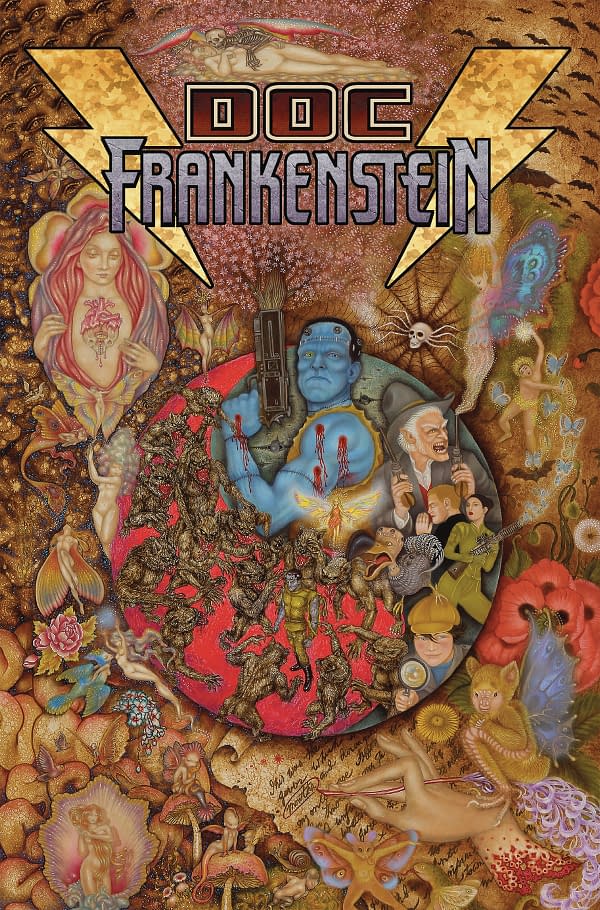 DOC FRANKENSTEIN POST MODERN PROMETHEUS HC
(W) Lilly Wachowski, Lana Wachowski (A) Steve Skroce, Geof Darrow, Tino Rodriguez, Virgo Paraiso
Doc Frankenstein was born in the back offices of The Matrix Trilogy, as a labor of love, one we've continued working on, amidst change both personal and global. This oversized deluxe hardcover edition adds 64 new pages to complete the story. The collection includes a very personal introduction by Lana Wachowski and is topped with an original cover painting by Geof Darrow, Steve Skroce, Tino Rodr guez and Virgo Paraiso. Collecting Doc Frankenstein #1-6, plus 64 first-time-in-print pages.In Shops: Nov 06, 2019 SRP: $34.99
---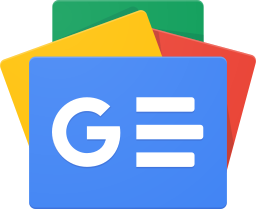 Stay up-to-date and support the site by following Bleeding Cool on Google News today!