Posted in: Comics | Tagged: Abraham Riesman, bleeding cool, comic con, Comics, Debbie Aoki, entertainment, Hannah Means-Shannon, heidi macdonald, new york, new york comic con, NYCC, the beat
---
The One Weird Trick for Learning About Comics – Comics Journalism With Heidi MacDonald, Brigid Alverson, Hannah Means-Shannon, Abraham Riesman, And Deb Aoki(UPDATE)
By Christine Marie Vinciquarra, at New York Comic Con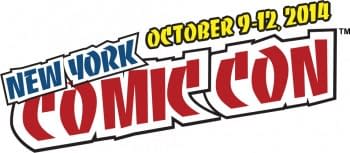 As a writer that hopes to dive deeper into the world of comics as my career progresses, I knew that I wanted to attend The One Weird Trick for Learning About Comics panel. Moderated by Henrik Barahas , comics journalists, Heidi MacDonald (The Beat) Brigid Alverson (CBR, School Library Journal), our beloved E.I.C. Hannah Means-Shannon (Bleeding Cool), Abraham Riesman (NY Magazine), and Deb Aoki (Publishers Weekly and mangacomicsmanga.com) gathered to discuss their experiences with the comic book world.
The conversation started with a fun introduction about how all five journalists started their career in comics, and if they grew up knowing that they wanted to be involved in the comic book industry. Heidi MacDonald said, "I didn't grow up knowing that I wanted to write comics, but once I started it was very easy for me." For Brigid Alverson, "It was dumb luck." Her children started reading manga, and her reaction to that was to start a blog that explained manga to parents. She continued, "I found a hole in the internet, and I filled it."
A discussion about the lack of monetary benefits in the comics industry led to a question about what keeps everyone in comics, and everyone seemed to agree that there are so many personal rewards that outweigh the monetary rewards. Hannah Means-Shannon chimed in, "One of the things that appealed most to me was the idea of using a personal voice when writing about these comics." She explained how great it is to be able to put forward the works that need to survive and deserve to be known.
The best part of this panel was listening to the discussion about how women are treated in comics, and how some of the comment sections on these websites can be a place of negative energy instead of positive. Surrounded by females, Abraham Riesman shared that the worst he gets are "angry fan boys, saying things like 'why is this news?," but he feels things are getting better. He continued to explain that comments are part of a traffic strategy for websites, but no one should focus on them too much. Hannah Means-Shannon added by sharing her experience when she first became E.I.C. of Bleeding Cool. After some negative satirical articles were written about her she felt it best to remind herself that "comment sections of websites are usually only made up of 10% of the websites viewers," and there is comfort in those numbers. Heidi MacDonald spoke about her zero tolerance policy and that she's hardened by years of experience. Hannah added, "Repeat offenders should be shut down, because they are making a climate where comics look bad." It's important to keep the positive energy high in these spaces.
The panel's lively discussion moved along and time passed quickly leading to a short Q&A, where one person asked "so, what's the weird trick?" Brigid Alverson's answer to that was "read our sites." Deb Aoki spoke about how important it is to keep up with social media, and to use each outlet for purposes that aren't the same. This allows people to stay interested in what you're doing. Abraham Riesman added that we should persist and to not let doubt get into your head. We should always remember our writing is relevant. He also urged the crowd to get on Tumblr, which was a nice reminder for me because I have definitely been neglecting mine. Overall, this was a fantastic panel filled with bright journalists that we can all learn a lot from. I hope to cross paths with them again someday.
Christine Marie Vinciquarra is a writer and bibliomaniac with a love for all things creative. Some of her favorite things include: Batgirl, Star Wars, Harry Potter, Saga, Game of Thrones (the books and the show), Johnny Depp, and all things Disney. She spends her weekends feeding her competitive side while she plays tabletop and/or video games with her husband and friends. She is currently working on a series of young adult fantasy novels. You can find her on Twitter and Instagram @AWritersWay or on her blog writerchristinemarie.wordpress.com.
---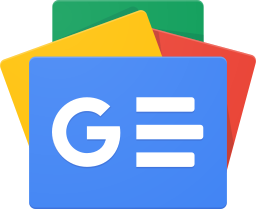 Stay up-to-date and support the site by following Bleeding Cool on Google News today!