The Privilege of the Kingpin in Daredevil #7 (Preview)
Next week's Daredevil #7 gives us some insight into how the other criminals of Marvel's New York City are dealing with the Kingpin becoming mayor. And in this preview of that issue, we see the Kingpin gathering the New York City crimelords for a meeting of the minds inside a bank vault… something a few of them are a little bit uneasy with.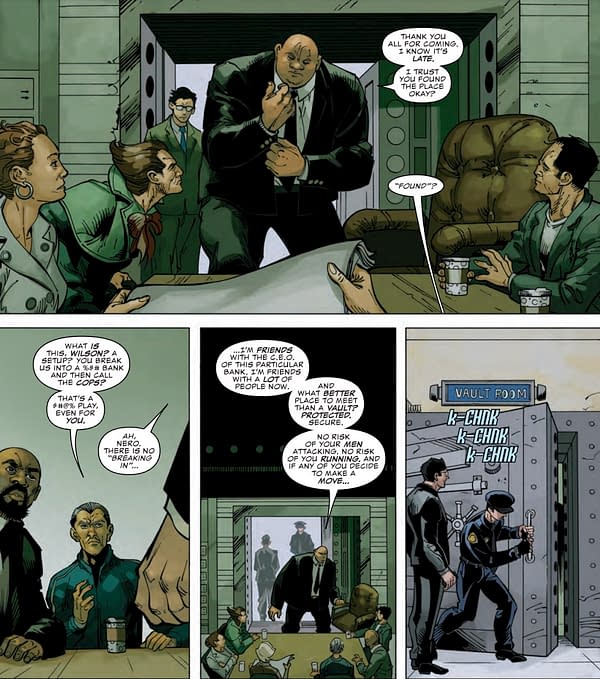 We also get to see that some of these criminals believe that Kingpin may have gone soft, sitting in his "ivory tower" while they do all the real work of criming. Such privilege!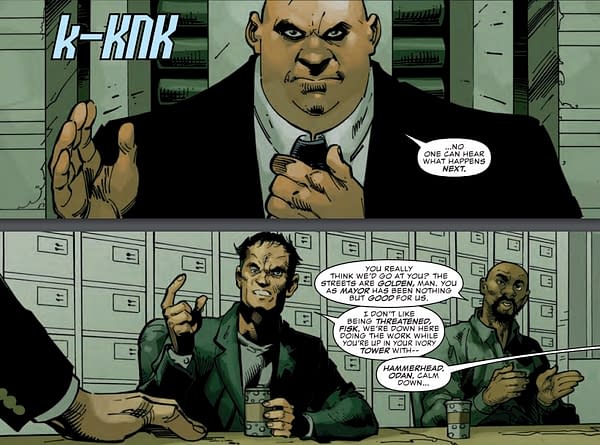 Others, however, are happy enough with the situation. There's peace amongst the crimelords… well, kind of… and all the proper wheels are greased. It's a good time to be a criminal in New York City.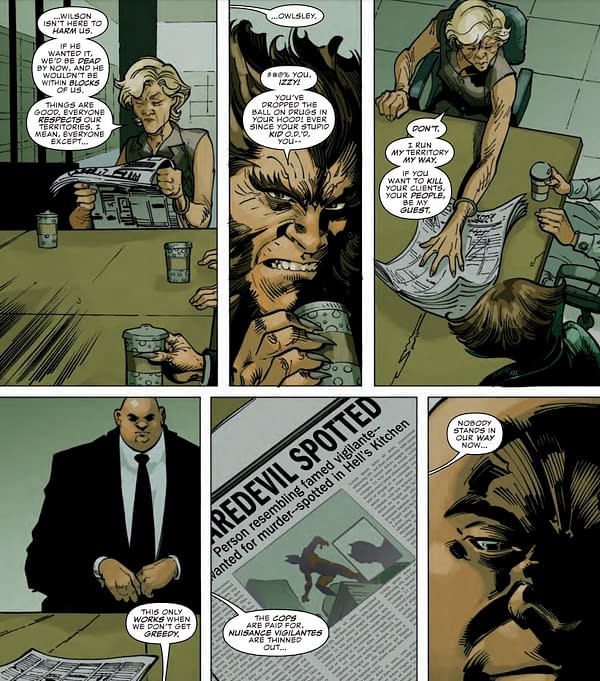 Except for the matter of a certain horned vigilante, of course.
Daredevil #7 hits stores on Wednesday.
Daredevil #7
(W) Chip Zdarsky (A) Lalit Kumar Sharma (CA) Chip Zdarsky
• In the aftermath of Chip Zdarsky's explosive first arc of DAREDEVIL, the ground of Hell's Kitchen has shifted and Matthew Murdock has emerged a changed man…but for better or worse?
• Don't miss the second installment of this new arc: "No Devils, Only God"!
Rated T+
In Shops: Jun 19, 2019
SRP: $3.99