Posted in: Comics, Digital | Tagged: comicon, comixology, digital comics, drm, joe field, mark waid, pdf, san diego, sdcc
---
The State Of Digital Comics And How Digital And Print Are Friends
The Digital and Print: Friends and Foes panel, hosted by Comic Book Resources' J. K. Parkin, began with the members of the panel running through their views on the current state of digital comics. The general consensus, and a feeling that pervaded the rest of the panel, was that digital and print are indeed friends! Not only this, but it seems that the world of digital publishing has made people take a second look at the business behind print publishing in a world where selling 15% of a run is seen as a success.
There has been a huge shift in attitudes towards digital comic books over the last five years, and the panel attributed this to the rise of the tablet. In a world where there are ever fewer good quality comic book stores, this allows people who would otherwise not have access to this material an easy way of getting hold of it. Mark Waid suggests that the increasing popularity of digital comics may even be getting more folks to visit their local comic book stores, with the ComiXology apps all containing a store locator within them.
The panel agreed that from a creative standpoint there will always be a place for print comics with some artists' work, such as Jack Kirby, really needing to live in real print. However, conversely there have also been developments to adapt the digital comic medium from just straight copies of their print brothers to creative animals in their own right. This can be seen in the emergence of motion comics and even more so with comics created especially for digital consumption such as Marvel's Infinite comics. There was a general feeling that the print comics industry has not been hurt by the advent of a digital counterpart in the way that some other industries, namely music and books, have been. Perhaps this is because some people will always want physical copies of comics, especially with variant covers not usually being available for the digital versions, or perhaps because there was a large untapped comic market that digital releases have reached.
The other main topic discussed was the use of DRM with digitally distributed comics. The main thrust of the argument in favour of DRM was that it allowed companies like ComiXology to provide the best experience to the user with the advent of features like guided view which wouldn't be available in a simple PDF. The cloud based approach of ComiXology also allows you to access your comic collection on whichever device you like without having to worry about converting the file to the correct format.
All in all this was a lively and interesting debate but, as Joe Field suggested, maybe the time for this sort of panel has passed. Digital and print comics happily coexist at the moment with people buying and accessing the content in the way that best suits them. There will always be a market for hard copies of comics but the digital releases are opening up comics, both new and back catalogue issues, to whole new markets.
---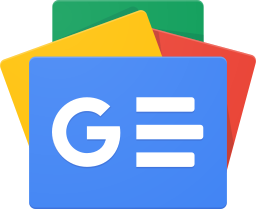 Stay up-to-date and support the site by following Bleeding Cool on Google News today!