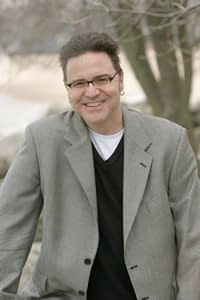 Greg Baldino writes for Bleeding Cool
How do you follow up on someone else's masterwork?
It's one of the cornerstones of fan-culture: What would YOU have done? What do YOU think happened next? It's all well and good as fan-fic or a speculative essay, can in fact be quite thought provoking. But what's it like when your speculation isn't your own personal indulgence, but an entertainment object in and of itself? beyond the questions of the ethics of following on an acclaimed comic work, or the commercial risk of over-saturation following a major live-action production, what goes through the creative mind when tasked with crafting backstory to another man's work? It's an age old question, first posed when Apollonius Rhodius first–
Sorry, what?
Oh.
No, this has nothing to do with Watchmen 2. I'm talking about The Walking Dead.
Specifically The Walking Dead: Rise of the Governor, the new novel written by Jay Bonansinga from an outline by series co-creator Robert Kirkman. The novel fills in the back history of the infamous character known as The Governor, and is bursting at the sutures with dark twists, shock terrors, and an omnipresence of dread and paranoia that makes it stand on its own as an accomplished horror novel even if you've never read/watched The Walking Dead.
Already an accomplished writer of such novels as Perfect Victim, Black Mariah, and Twisted, Bonansinga brings his considerable talent to fleshing out the world of the acclaimed series in its prose debut. The novel follows the brothers Phillip and Brian Blake and their desperate quest to get themselves, their friends, and Philip's young daughter Penny to safety.
It's kind of a given that it does not go easy or as according to plan.
Bonansinga was good enough to stop by Bleeding Cool's Chicago office, located on the 112th floor of Willis Tower, for a brief chat about his work on the novel, the burgeoning zombie genre, and which section of Home Depot he prefers to pick his anti-zombie weapons from.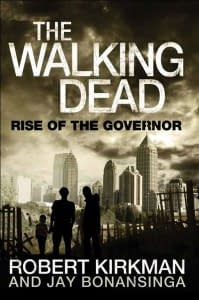 Greg Baldino: The Walking Dead is Robert Kirkman's drooling, shambling, flesh-eating baby. How did you get to write the prose novel for such a popular multimedia series series?
Jay Bonansinga: In the words of David Mamet, I knew the guy behind the guy behind the guy.
Actually I got lucky. My Hollywood manager, Andy Cohen, is a friend of Robert's producing partner, David Alpert, and Andy threw my hat in the ring. I think — I hope — my horror background — not the least of which includes working with George Romero –iced it for me.
GB: You're working with an uberstory that has devoted audiences coming from both the comics and the television series, both of which are totally different from prose.. What were
some of the solutions you came up with to make The Walking Dead work as a novel?
JB: It was SO cool to be working on this gig and it was WAY COOL translating something into prose that kicks proverbial ass in two other mediums. I love that kind of thing. I love taking purely visual, linear, present-tense stuff (i.e. comics and TV) and deconstructing it into non-linear prose. It was a treat exploring with Roberts these characters' origins, their pasts, their thoughts, their fears. To me, prose can be just as visceral as film or comics if you forget you're reading prose.
GB:Speaking of the visceral, there's a lot of detail in the story, ranging from guns and vehicles, to locations and characters. What kind of research did you have to do
to make the world of Rise of the Governor come across as so realistic?
JB: I've worked in non-fiction as well as fiction for years, and I've spent endless hours researching all kinds of arcane stuff that has to do with guns and crime and nasty bits*. I love getting that verisimilitude and getting that suspension of disbelief. I also really enjoyed researching the anatomy of the brain and coming up with myriad ways of describing brain matter flying through the air. Robert has teased me endlessly about my love of describing soaring entrails!
GB:You were already an established and acclaimed writer of your own work when you came on board. How do you balance out making it work as both your work and Kirkman's in one package?
JB: That's actually a great question. I think I did two things: 1) Mind-melded with Kirkman in terms of tone and style and texture, and I did this by absorbing his work and narrative fingerprint. Kirkman really is an amazing storyteller, so clean and spare and powerful. 2) I threw out all my tricks and quirks and just looked at the job as a builder might look at the prospects of constructing a building based on a beautifully rendered blueprint created by a great architect.
GB: Rise has a lot of twists, shocks, and cat scares, but when you know everything that's going to happen, how do you keep tabs on whether or not the horror elements are still doing their job?
JB: In a weird way this goes back to Kirkman's genius. Even his outline has this amazing humanity and realism, and that's how I keep tabs on whether the horror elements are working. Do we care about these characters? It speaks to point of view. Are we in there in the belly of the beast with them? That's how horror works. That's catharsis. Getting into the characters' souls and then twisting the knife.
GB: Zombies have been relegated almost exclusively to other mediums, like film, for the longest time, but in the last few years we've seen a slew of zombie books on the market. What do you think is so appealing about zombies right now?
JB: I think it has something to do with the times, the zeitgeist, the world we live in. The best work in the zombie subgenre, for me, speaks to the shithole we live in right now. Yeah, we might not be fending off the undead every morning when we get up but we sure as hell have problems right now that are putrid, rotting, stupid, unstoppable dilemmas that just keep coming at us – from our mortgages being underwater to foreclosures to unemployment, you name it – and that's why zombies rock right now.
GB: Finally, a theoretical question: what's your weapon of choice against the teeming hoards of the undead? I'm partial to the Garden Weasel myself.
JB: Speaking of the Garden Weasel, I've always loved Peter Jackson's lawn mower, but in The Walking Dead: Rise of the Governor, my fave is the handy, affordable, self-cleaning nail gun.
*Want more guns, crime, and nasty bits from Bonansinga's pen? Check out his new non-fiction book Pinkerton's War: The Civil War's Greatest Spy and the Birth of the U.S. Secret Service, $24.95 from Lyons Press
The Walking Dead: Rise of the Governor is a $24.99 hardcover from Thomas Dunne Books.
And hey, it's on audiobook too– unabridged and read by Fred Berman! have a listen to a sample.
[display_podcast]
Greg Baldino lives and writes in Chicago. Some of what he writes is true, some if it is chock full of lies. "In today's economy," he says, "you can't afford not to diversify." He's undecided about which he fears more: a zombie uprising in Chicago or riding the Red Line when the Cubs are playing a home game.
Author photo by Jim Newberry
Enjoyed this article? Share it!