The Walking Dead Returns on Local Comic Shop Day 2019, With BKV's "Alien" in Print For the First Time
Local Comic Shop Day 2019, on Saturday, November 23rd is the opposite of Free Comic Book Day. There's a bunch of stuff available, only to participating stores, of a limited nature, and you pay more than the usual price for what's on offer. Bricks and mortar only – no online dealers. It can lead to some highly desirable collectables, and crosses mainstream to the indiest of indies. Publishers have been launched on the back of it. Say maybe it's a bit like Free Comic Book Day after all.
And the fifth Local Comic Shop Day is to be held on November 23rd 2019.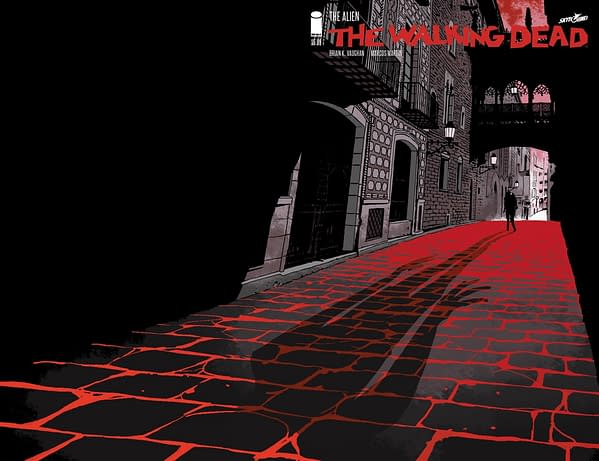 And this year, Image Comics will be publishing a Walking Dead comic never before put into print. Even though the Walking Dead comic itself has come to an end. The Walking Dead: Alien was a digital-only comic by Brian K Vaughan and Marcos Martin for Vaughan's own digital publisher Panel Syndicate. It is the only time someone other than Robert Kirkman, Tony Moore or Charlie Adlard wrote or drew a Walking Dead comic, and fully in the comic book continuity.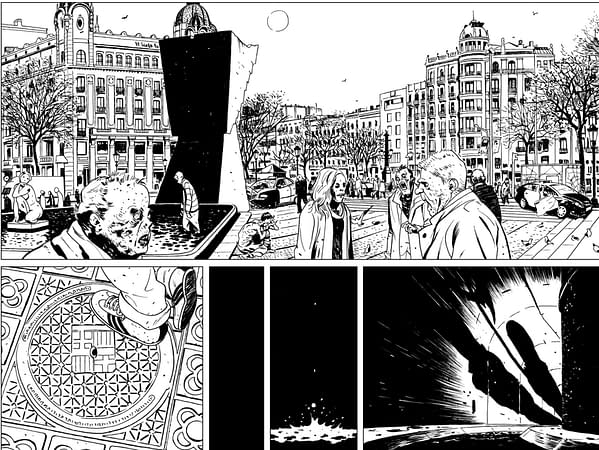 It will cost $5.99 and only available through participating bricks'n'mortar comic book shops. It remains available digitally, pay-what-you-want in English, French or Italian, right here.
LCSD 2019 WALKING DEAD ALIEN (MR)
(W) Brian K. Vaughan (A/CA) Marcos Martin
IN PRINT FOR THE FIRST TIME!

Originally only available on PanelSyndicate.com, this special one-shot by Brian K. Vaughan (Saga) and Marcos Martin (The Private Eye, Barrier) features a story firmly set in THE WALKING DEAD comic book continuity.
Store registration for Local Comic Shop Day is now open at www.comicspro.org/lcsd2019. The retailer registration window closes today, so retailers are encouraged to sign up sharpish.
Local Comic Shop Day is organized and implemented by ComicsPRO retailers, putting the focus on locally owned independent comic book speciality stores.