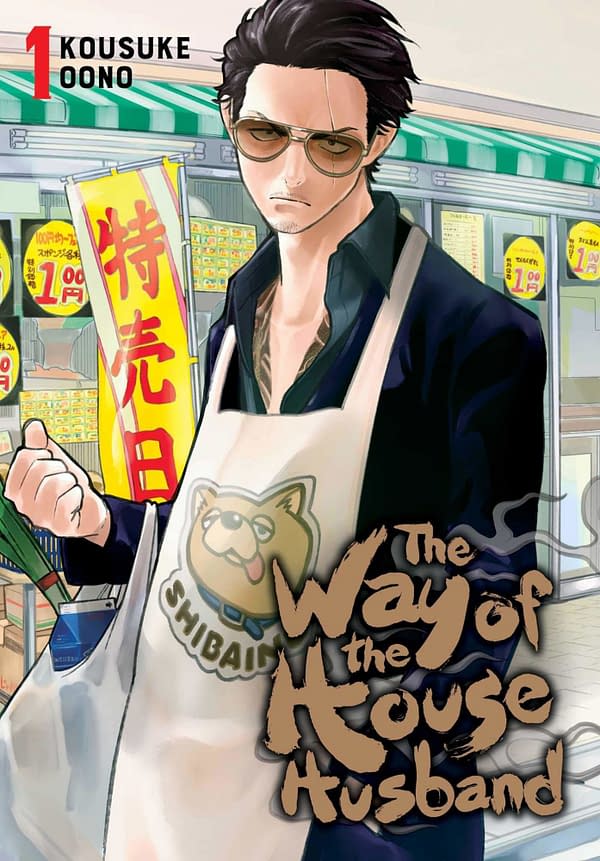 Kousuke Oono's The Way of the Househusband is about Tatsu, a feared Yakuza who has left the life to devote himself to his new career woman wife. She works as a designer and he's committed himself to being the house husband. He doesn't do crimes, street fights or murders anymore, but that doesn't mean he has it cozy. You see, the former "Immortal Dragon" knows that life is a battle, and domestic order is no different. He brings his fierce commitment make a good home life for his wife while she brings home the bacon. That means fighting for bargains at the grocery store with the other housewives, saving coupons, babysitting a local kid, cleaning the house with the same violent passion. For a Yakuza is nothing if not a man of passion!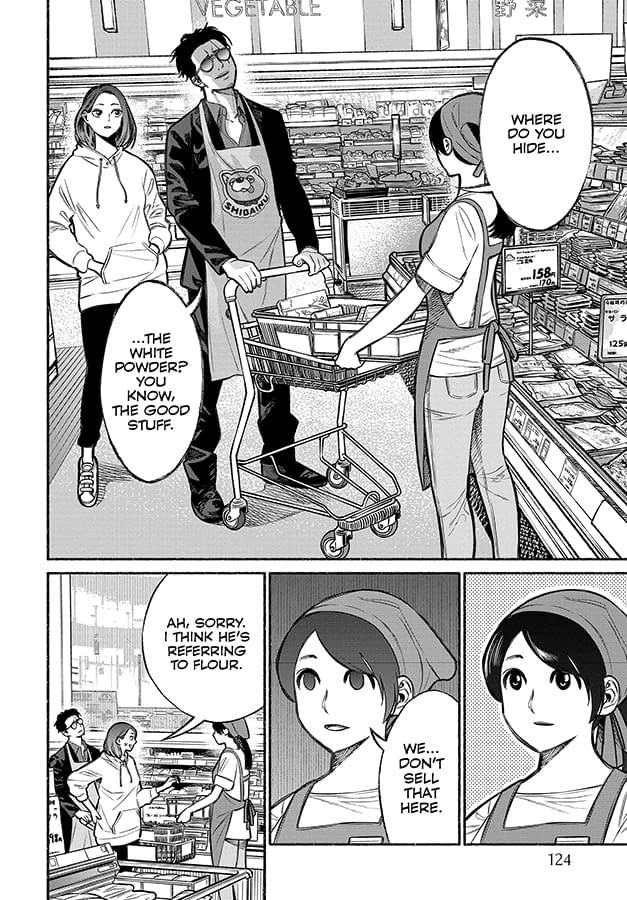 Meanwhile, Tatsu's former underlings have been freaking out since he disappeared. Rumours abound that he died. When one of his former lackeys stumbles on him, all hell threatens to break loose. But Tatsu is so tough and cool that he just treats them as another chore and forces them to help him in his attempts to be the best house husband ever!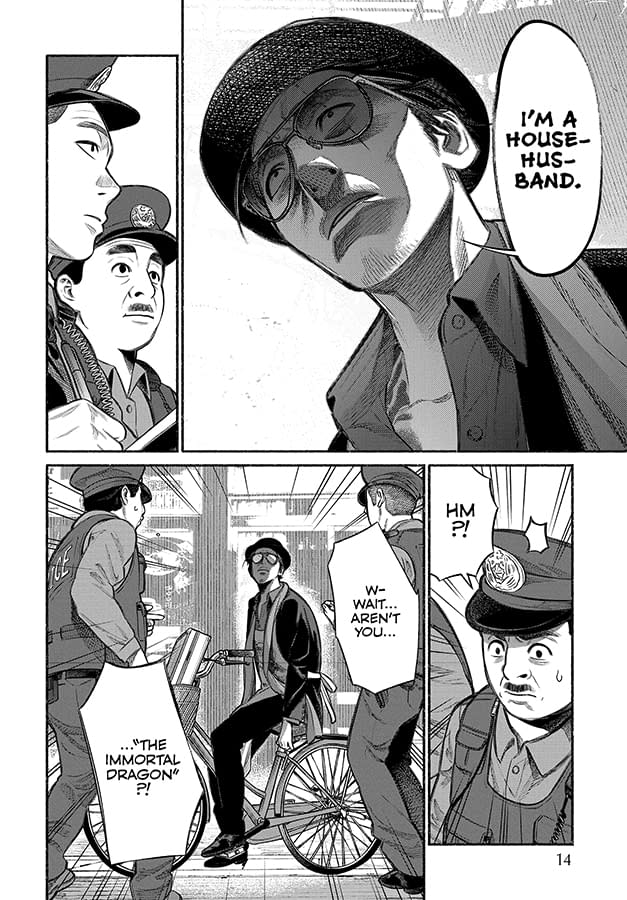 The Way of the Yakuza Comedy
The Way of the Househusband is the latest entry in the "Yakuza in an unexpected setting" comedy genre.
Yes, this is a thing in Japan.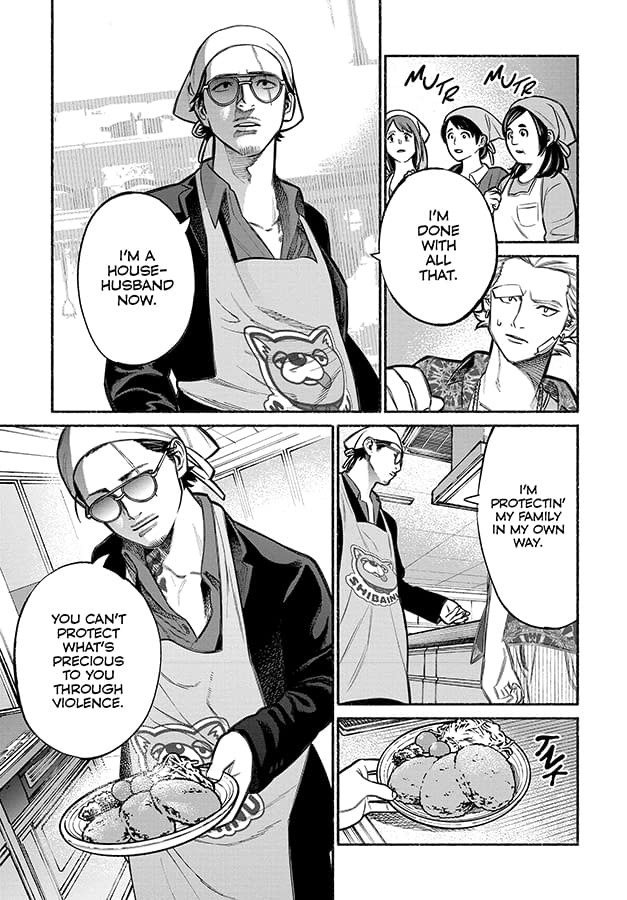 Most of what everyone knows about the Yakuza comes from movies. Nearly half of Takeshi Miike's movies are in the Yakuza genre, from the realistic ones to the gonzo insane ones. The chivalrous Yakuza with a heart of gold is a myth that the real-life Yakuza is perfectly happy to keep around. It's present in the Yakuza ("Ryo ga Gotoku") video games. I suspect by now that these games are how most people in the West learn about the Yakuza now. In Japan, it's okay to make fun of Yakuza as long as it still makes them likable and kind of cool. They're woven so deeply into the fabric of Japanese society and cultural myth now that they're normalized.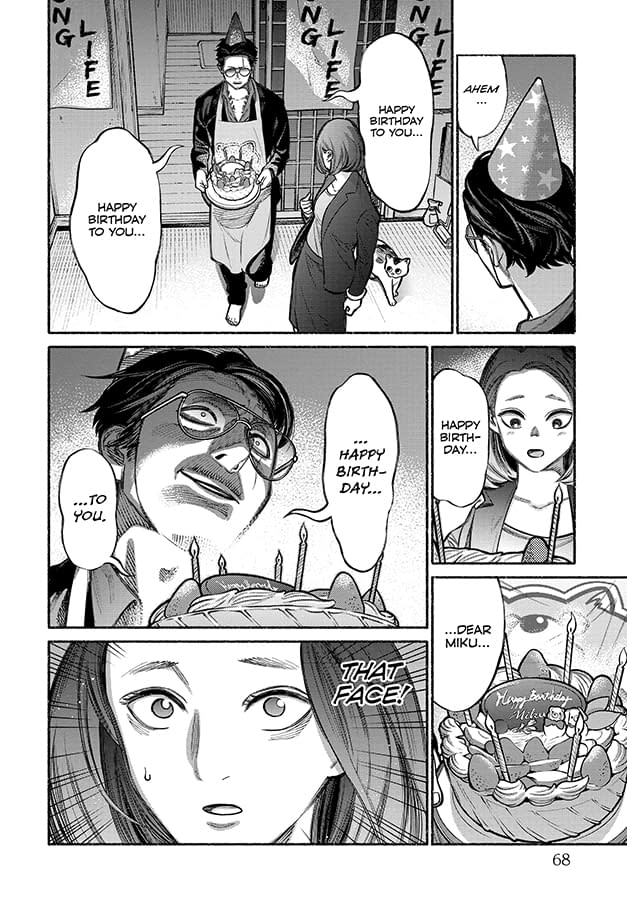 There are a lot of Yakuza comedy manga series out there, though not all of them have been translated into English. The other recent example is Hinamatsuri, a screwball comedy manga about a Yakuza who becomes the reluctant adopted father to a teenage girl with superpowers. Manga creators see a lot of satire and slapstick in Yakuza dealing with the absurdity of everyday life. Way of the Househusband is a prime example of drawing gold out of putting a Yakuza in the slice-of-life genre.
The Way of the Househusband Vol. 1 is published on September 17th and can be preordered now.
Enjoyed this article? Share it!