You may have seen a leak yesterday on Bleeding Cool. Well, one Rich Twitch later and it's all official. A new Britsh super-hero team including Union Jack, from Paul Grist and Andrea Di Vito, The Union, spinning out of Empyre.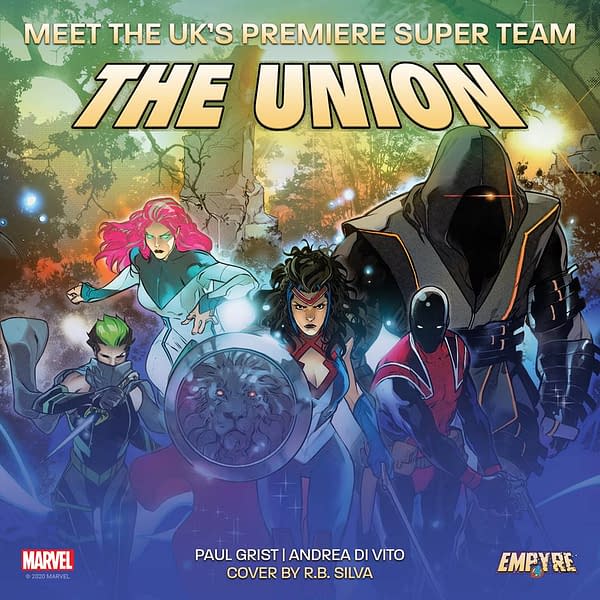 It will feature five heroes, the classic Union Jack and four new characters, one from each country (still) in the Union, Scotland, England, Wales and Northern Ireland. using our stereotype hats, we went for a Lionheart for England, the green for Northern Ireland, the reddish hair for Scotland and the lump of coal who is good in a male voice choir for Wales. So, yes, expect Brexit to be a cause for conflict. Also for Excalibur to pop by, disputing The Union's 'premiere' claim… and also lots of people playing Billy Bragg a fair bit.
Paul Grist has a great history in writing British superhero comics including Jack Staff – itself reworked from a rejected Union Jack proposal to Marvel, and Mudman, as well as work for Marvel Comics a fair few years ago now. And while Andrea isn't British, he's close – on the other side of Europe, in Italy…
Enjoyed this article? Share it!