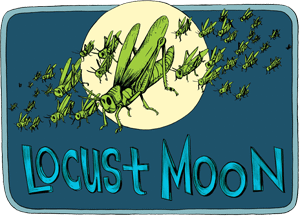 When your joints have finally started to recover from New York Comic Con's walkathon, you know it's time again for Locust Moon Comics Festival, now in its third year in Philadephia. Next Saturday the 25th of October from 10AM to 6PM we are promised something "better than puppies" (a reference to last year's Festival) and even events that will "spill out" over the weekend for creators and fans.
The thing about the Locust Moon Comics Festival is that it really is all about the comics, and has something of the sensibility of MoCCA Fest and Small Press Expo, but it also has that regional flair going for it. It's time for the Mid-Atlantic to team up and celebrate comics and creative storytelling in one fell swoop.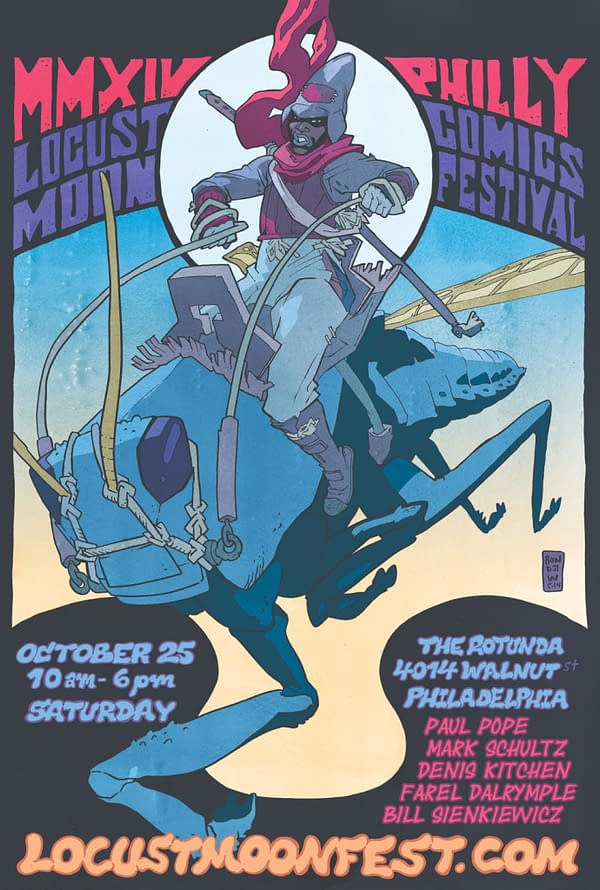 This year's guests for the show include Bill Sienkiewicz, Paul Pope, Mark Schultz, Box Brown, Rebecca Mock, Farel Dalrymple, Dean Haspiel, J.G. Jones, Denis Kitchen, Tom Scioli, Jose Villarrubia, Dave Bullock, Ronald Wimberly, Yao Xiao, and Nathan Fox and that's just the official "guest" list.
There will also be programming and panels running during the Fest, a satellite book launch for Little Nemo: Dream Another Dream (a successfully Kickstarted MASSIVE volume of Winsor McCay comics created by an outrageous cast of fine comics-makers, edited by Locust Moon), and a luncheon on Sunday the 26th.
It's also a pay-by-donation event where kids 13 and under get in free.
What more could you want?
For more information feel free to find the Locust Moon Comics Festival on their website (locustmoonfest.com), Facebook (facebook.com/locustmoonfest), and Twitter (twitter.com/locustmoonfest).
Enjoyed this article? Share it!