This New Steve Aoki Comic Envisions a "Neon Future" for Webtoon
You may look at him and assume, from his whimsical outfits and all-knowing gaze, that he is the Sorcerer Supreme from the year 2400, sent to warn us that things are about to get weird. You may otherwise know him as someone that your parents assume is a member of the Black Eyes Peas because he wears jackets that look like tinfoil. You, and Wikipedia, may know him as an "American entertainer, DJ, record producer, and music executive." Now, it's time for you to get to know Steve Aoki as a comic book creator as he brings Neon Future to Webtoon. That's right… we have a Steve Aoki comic on our hands.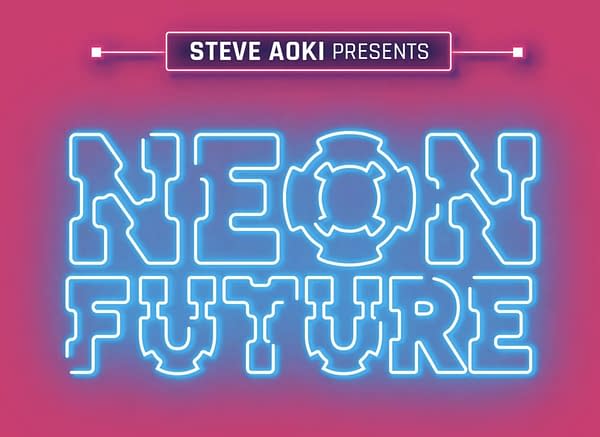 Here's how Webtoon pitches the future Sorcerer Supreme/DJ's new title:
"Neon Future" is set roughly 30 years in the future in an America that has outlawed advanced technology. A civil war is brewing between the Augmented, an oppressed class of people who have chosen to integrate technology into their bodies, and the Authentic, who have not. The resistance movement "Neon Future" is led by the mysterious Kita Sovee (a character modeled after Aoki), who strives to bring peace, by showing the world a brighter future in harmony with technology. The series is a compelling, character-driven sci-fi story that chronicles the dangers of unchecked power and the limitless nature of human potential. Ultimately, "Neon Future" strives toward a utopian convergence of technology and humanity.
Titled after his second studio album, Neon Future invites unlikely bedfellows in a unique collaboration. In addition to Aoki himself, the team consists of writer Jim Krueger, known for his work at DC and Marvel as well as being tired of being asked if he's related to you-kn0w-who, Injustice artist Jheremy Raapack, Titanfall Mobile artist Abraham Lee, and Tom Bilyeu, known as the creator of Quest Nutrition and proud owner of hundreds of millions of dollars.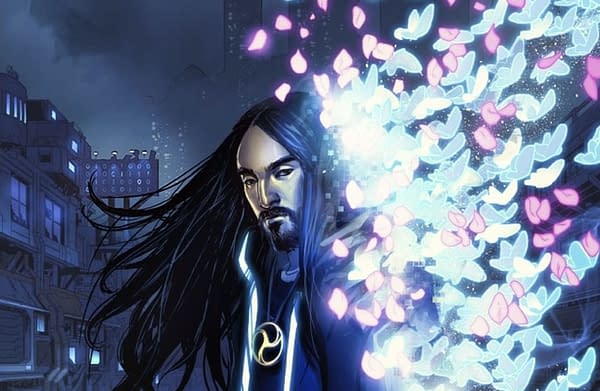 There is often controversy when musicians, actors, and personalities successful in other fields attempt to break into comics. The comics industry is still defined by a community of passionate creators who spend years trying to get their work published and a consumer base of hobbyists. This can create tension when someone who is famous and powerful in another field brings concepts to fruition, while others struggle. Especially when, if you type that person's name into Google, the first suggested search is "net worth." Personally, though, I believe folks like Steve Aoki and Tom Billions creating comics is a net positive. Since they're coming with fanbases and followings, there is an excellent chance that they will bring in readers who would've never tried a comic had it not been created by their favorite DJ and protein peddler. This, a Steve Aoki comic, is the exact kind of book that I believe can push at the boundaries of what makes someone a comic reader, which we as an industry sorely need.
Recently, on Twitter, Bilyeu posted, "Stop thinking about legacy. Start doing rad shit." Neon Future will be on Webtoon July 13th for you to judge its radness.