Those Latest Rob Granito Swipes
You know when you've been Granitoed. Such as Rob's Nightmare Before Christmas prints he's signing on eBay…
That bear some resemblance to the following works somehow without his signature.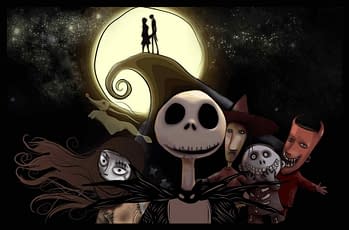 At least the Harley Quinn images, albeit it traced from the Bruce Timm originals, seem to show some kind of transformative decisions.
Of course that just leaves Rob open to be ripped off himself by some lingerie website from Antwerp.
Yep, that's about right. Maybe there is still time to rehabilitate Rob Granito into th warm loving bosom of the comics industry?