Thought Bubble Debut: Alien In The Outfield TPB By Jack RB Kirby And Mat Barnett
The Thought Bubble Festival begins in Leeds in seven days' time with the comic-con side beginning in eleven days. Bleeding Cool will be there, represented by me and Olly Macnamee and there will be plenty of comic books old and new to pick up.We're going to try and take a look at some of the comics appearing for the first time at the show. If you are exhibiting at Thought Bubble and would like to preview something you are debuting there, please let us know! Jack RB Kirby and Mat Barnett will be debuting the collection of their series Alien in the Outfield: The Graphic Novel from Outfield Press at the show ahead of its release in October.
Roswell, New Mexico, 1986. 14 year old Joel Horovitz is lonely, bullied and alienated. In an effort to make new friends, he joins the Roswell Rockets – the worst little league baseball team in the state. But Joel's life and the fortunes of the Roswell Rockets are about to change forever when he encounters a runaway alien who just so happens to have an incredible talent for baseball…
Packed with homages to the best (and worst) of 1980s pop-culture, Alien in the Outfield is a comic book for fans of adventure, comedy, sporting underdogs and sci-fi of all ages.
Following a successful Kickstarter, Alien in the Outfield collects the complete series of the alien sports adventure comic, remastered, expanded and in full colour for the first time! Alien in the Outfield will be available exclusively at Thought Bubble (Leeds) prior to official release in October 2017.
The comic is 106 pages for £15 and you can dig into more at their website. Including a PDF of the full first issue…
---
---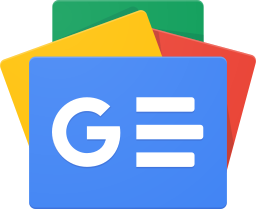 Stay up-to-date and support the site by following Bleeding Cool on Google News today!