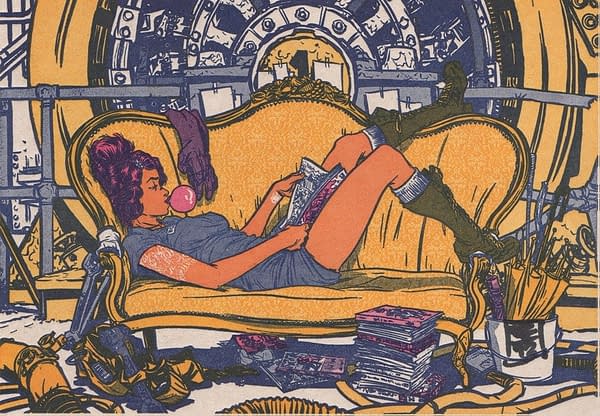 It may not have been as epidemic as some feared. But reports of closing comic stores continue.
Black Medicine Comics of Des Moines, Iowa is closing its doors after two years.
This is going to be hard to say, so let's get it over with.
We have decided to close the shop at the end of April.
We have no regrets, but one, in this crazy experiment we called Black Medicine.
We have made so many friends through this funny little shop, and we regret if we are letting anyone down.
Long story short, we have not been meeting the goals we had set for the shop, and continuing forward is not practical.
But not all is lost, we will remain open through April, running crazy sales and other surprises. Let's have a good time with the time we have left.
Feel free to call or message us with any questions.
To all of you who have supported the shop in the last two years, Thank You! Make sure you stop by this month, I'm sure we'll have a gift or two for you.
Their 50% off closing sale is right here.
They are not alone. Blast Comics of Braintree, Witham is also closing.
Blast Comics has handed in its notice and will be closing its store on Braintree High Street by the end of May.
Owner Richard Kayley, from Gosfield, claimed Braintree Council was not doing enough to support the town.
But it will survive in some form…
Blast Comics is moving its stock to another unit further down the High Street it uses to run its online sales.
Perth Comics Centre is also gone.
Enjoyed this article? Share it!