TMNT #95: The First Appearance of a New Female Turtle (SPOILERS)
The following article contains spoilers for TMNT #95, so if you haven't read it yet and don't want to be spoiled, click away now.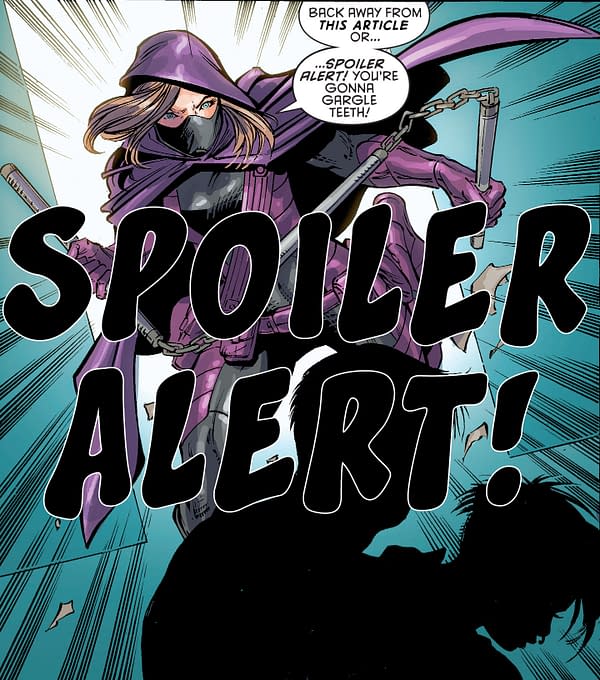 As IDW's Teenage Mutant Ninja Turtles ongoing series marches toward its 100th issue, the Turtles' world is currently being rocked by a war for control of the Foot Clan between current leader, and the Turtles' father, Splinter, and Karai, who sees herself as the rightful heir after the death of Shredder (though we wouldn't be surprised to see him back in time for TMNT #100).
As part of her plans for a takeover, Karai tried to get Splinter's second-in-command, Jennika, to switch sides. When she refused, in TMNT #93…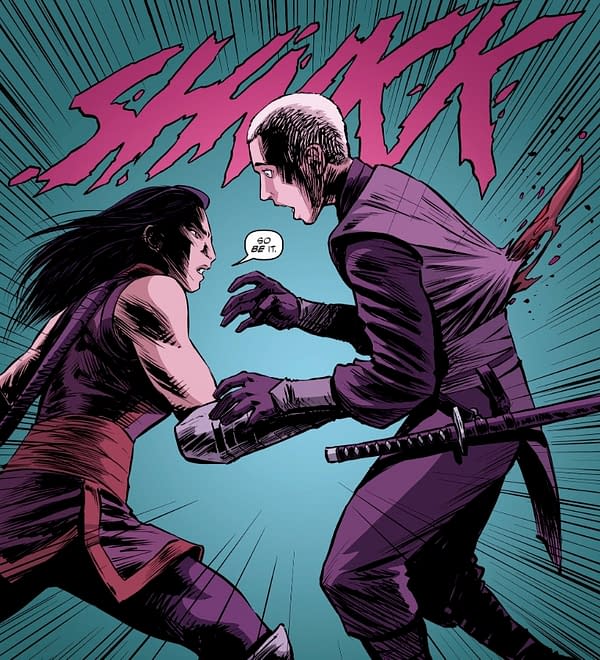 Luckily, the Turtles were on hand to rescue Jennika, but Karai's forces (and the rising cost of healthcare in the United States and lack of a good healthcare plan in the Foot Clan) prevented them from bringing her to a hospital. So instead, the Turtles bring Jennika to Harold Lilja's lab where Harold, Libby Meitner, Lindsey Baker, and April O'Neil come up with a last-ditch plan… injecting Jennika with the mutagenic ooze that put the "Mutant" in Teenage Mutant Ninja Turtles.
The cure worked to heal Jennika… but with expected results:
TMNT #95 is in stores now.
TMNT ONGOING #95 CVR A WACHTER
APR190649
(W) Tom Waltz, Kevin Eastman (A/CA) Dave Wachter
City at War Part 3. The Turtles race against time to save one of their own, but beset by obstacles on all sides-including the Earth Protection Force and the tide of approaching battle between two warring ninja clans-will they be too late?
An ally's life hangs in the balance!
The countdown to issue #100 continues!
In Shops: Jul 03, 2019
SRP: $3.99