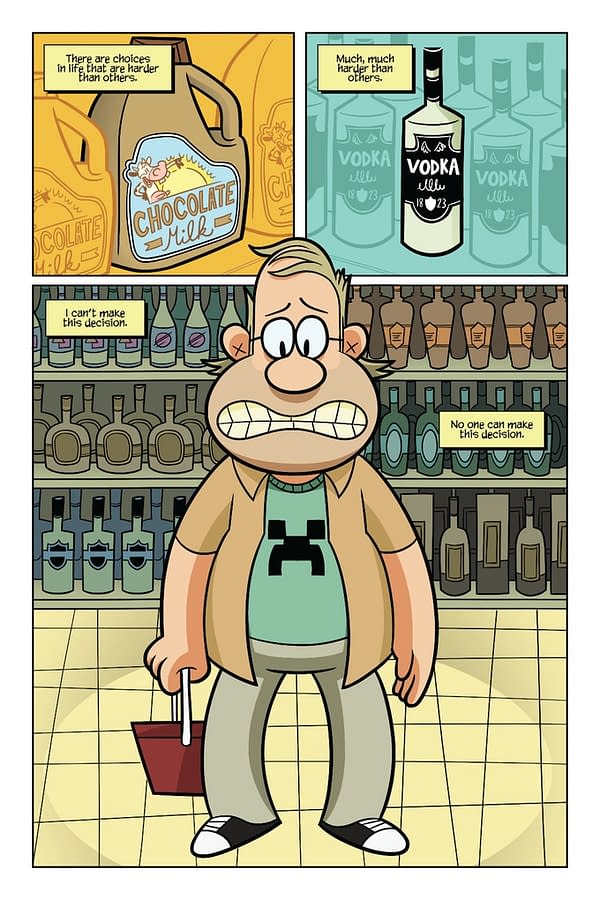 Max Majernik writes,
I don't believe in fate or some crazy talk like the alignment of the stars determine what is next in your life. However, Every time I am ready to brush off 'everything happens for a reason' mindset, I remember a particular memory from my honeymoon that will always force me to reconsider.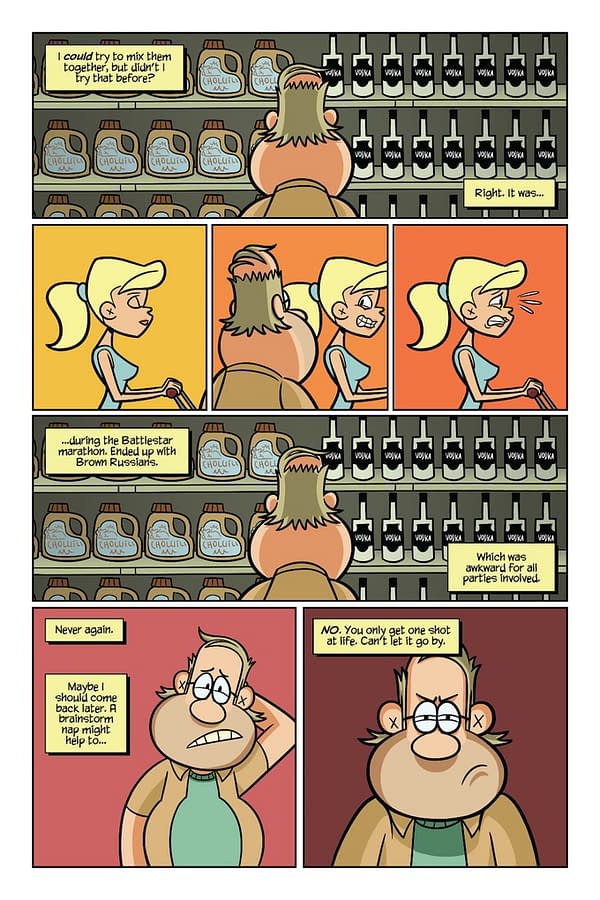 My beautiful wife and I spent our honeymoon in San Juan, Puerto Rico. On one of our days, we had spent most of the day in Old San Juan. For the life of us, we could not decide on a restaurant. We stood in front of a door of a local restaurant and mulled over the menu. Undecided, we searched for other places until 45 minutes later we decided to go back to option 1. There we sat next to a man sitting alone drawing in a sketch pad. That day I had went with my Oakland A's hat, even though I am a Pittsburgh native, and my restaurant neighbor inquired if I'm from the Bay area. We began to chat after he mentioned he needed something done for his 'editor' and I was able to pry from him that he worked in the field of comics.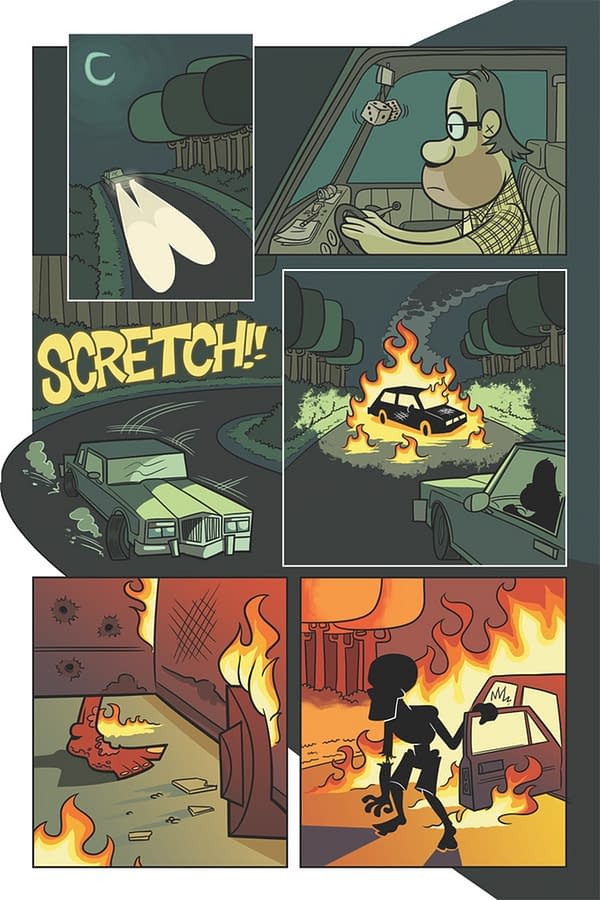 The pleasant man with the sketch pad was Tom Beland, The Eisner nominated cartoonist who gained fame from True Story, Swear to God and most recently Chicacabra. Never in my life have I been able to have intimate one on one time with a comic creator. We talked about his life in comics and how he started and I told him how I struggled with my writing. He gave me a ton of insight and tips on how he started. His main point he stressed was "You just have to DO it!"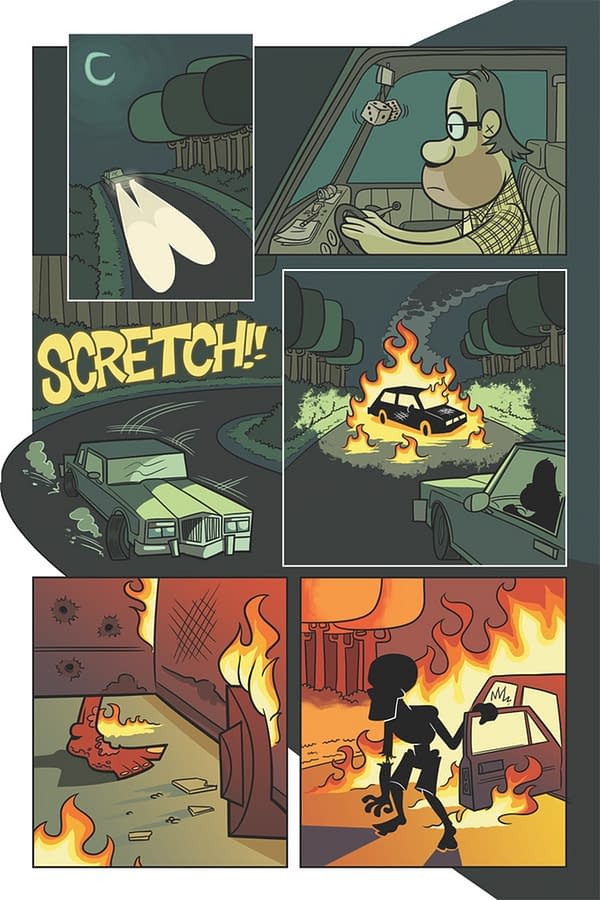 One year later with a few books read and too much time spent stalking r/comicbookcollabs, I am finally able to show off my first comic project; Prospects. Prospects is a miniseries about a town caught in the middle of a 150 year old battle between two mad scientists, and former colleagues, Edwin Grabowski and Victor Farsimov. Both have claimed to have figured out the secret of immortality and created armies of zombies and cyborgs using their respective methods. Anyone who shows any bit of potential will be captured by one of the scientist by the time they are 25 years old. This brings us to 30 year old Colin Bates, who isn't one of the scientist's prospects. He has been selected by no one, not by scientists, girls, or even friends. A turn of fate occurs and Colin has been tasked with ridding the small town of its mad scientist problem.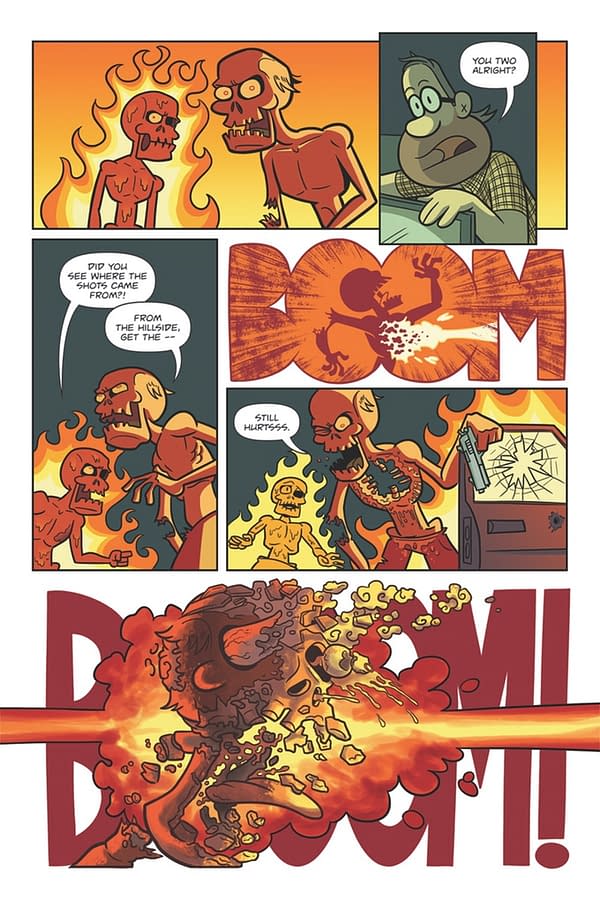 I was able to find an extremely talented Argentinian artist, Jean Franco. His style of cartoony with a strong hint of violence was the perfect fit for what I had when I began the project and I cannot wait until everyone has the chance to see what kind of monster designs he can create for the world of Prospects.
Prospects is a fun balance of 50's Sci Fi, 80's Action, and everyday life. I wanted to make a comic that was fun to read and self-contained with a definite beginning, middle, and end. I've already had such a great time writing the first third of the story and I hope it comes through for everyone reading.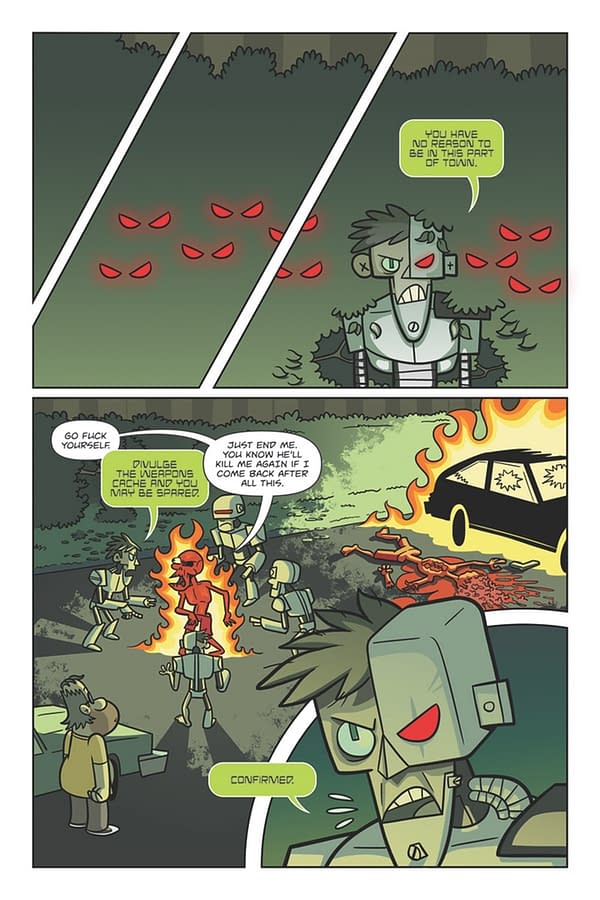 The kickstarter is live and has some pretty cool rewards (Stickers, Posters, Mini Posters, and most importantly a printed issue.)
Looking back, I don't know if I would be writing this article promoting my first comic if it wasn't for my wife and I's indecision or the fact that I chose to wear a certain hat on a certain day, but I am glad. Tom may not have told me 'the secrets the Pros don't want you to know about!', but he gave me the advice I needed to begin this fun and exciting world of comic creation.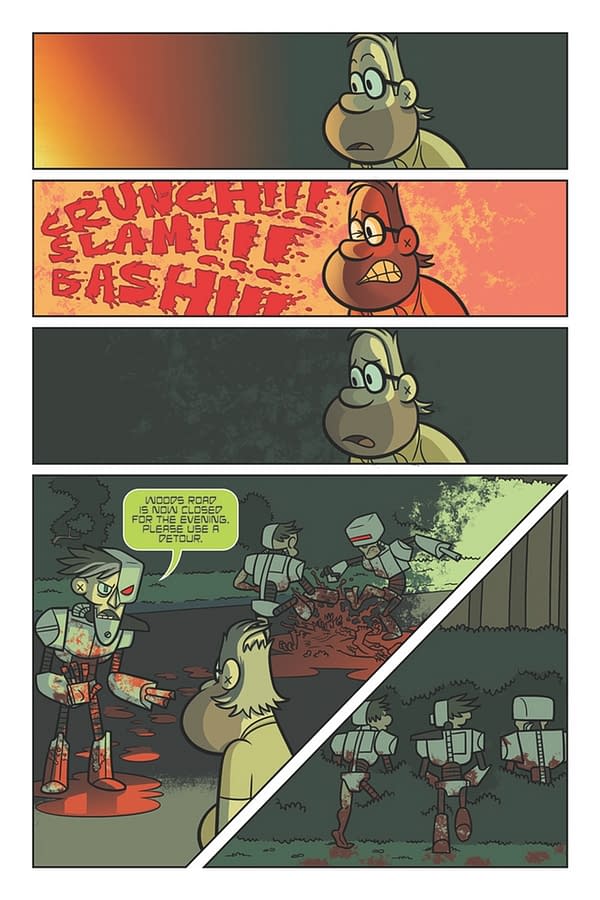 Enjoyed this article? Share it!