Posted in: Comics | Tagged: dawn of dc, dc comcis, Tom King, wonder woman
---
Tom King Will Bring Us "Wonder Woman Outlaw" For Dawn of DC
Wonder Woman #1 is being relaunched by Tom King, Daniel Sampere and Tomeu Moray, in either September or July from DC Comics.
---
Wonder Woman #1 is being relaunched by Tom King, Daniel Sampere and Tomeu Moray, in either September or July with the following description "After a mysterious Amazonian is accused of mass murder, the U.S. Congress passes The Amazon Safety Act, barring all Amazons from American soil. To carry out its new law, the government sets up the Amazon Extradition Entity (AXE) task force to remove those who don't comply by any means necessary. In her search for the truth behind the killing, Wonder Woman now finds herself an outlaw in the world she once swore to protect."
Tom King has been talking to Gregg Katzman of CBR about his upcoming run, saying "My take on it is Wonder Woman as a rebel. Wonder Woman — not as part of the system but as someone against the system because to me, that seems to be what she was when she first began, when Marston put her together. Superman fights for truth, justice, and the American way. Batman fights to enforce the law. Wonder Woman fights for something beyond that. Something beyond justice, beyond the laws of America. She fights for something pure and something more peaceful. So that's what it's about it. The first arc is called "Wonder Woman Outlaw" because it's her against the system rather than her working for it."
Wonder Woman Outlaw? A superheroic Julian Assange/Edward Snowden/Chelsea Manning? Tom King also states "None of us have [the] hesitation to be like, "This is my universe, you can't touch it!" I think they're building awesome universes, and I want to build that with them. This is a universe that's [beginning] in a new place, but it's much more tied together. In terms that things actually count, Superman is going to have an impact on Wonder Woman."
He also added "from her original conception, which had to do with the alternate way you look at society, and then her, then Kanigher coming in and making her just a horrible, almost anti-feminist thing. Then Perez putting Greek stuff in it all the way to Rucka reforming her. There's been so many different iterations of her. She's always both a warrior and an embracer of peace at the same time. She has like this central contradiction to her, both portrayals of her on TV and film which have different, wonderful things about them that merge together. It's definitely a challenge. If I keep my focus on finding things like that one moment in Batman where I had him get up and say, "We're still here." I was like, "Let's get that kind of energy into Wonder Woman." If I just keep that as my North Star of like, she is good, she's an awesome hero. Then we're going to add huge, huge moments so that each thing will be an event, that will be great. But yeah, I find this to be very challenging. Fun, but challenging."
"I did a mission statement for Wonder Woman. First time I've done that in any comic. It was a bunch of things. It was like, no sword, all lasso. Stuff like that. I have a 12-year-old daughter who wore Wonder Woman costumes and had a Wonder Woman rope and I just looked at her and, "What does she love about this character?" I wrote all that stuff down.
Wonder Woman #1 will be published in July. Or September.
---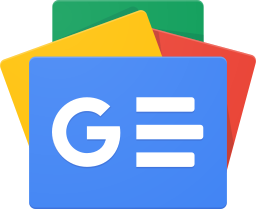 Stay up-to-date and support the site by following Bleeding Cool on Google News today!