Michael Northrop on How Being a Sports Reporter Led to Writing 'Dear Justice League'
At the American Library Association meet, DC Comics announced their new imprints DC Ink and DC Zoom.
Including TombQuest's Michael Northrop's graphic novel Dear Justice League, based on his work as a sports reporter.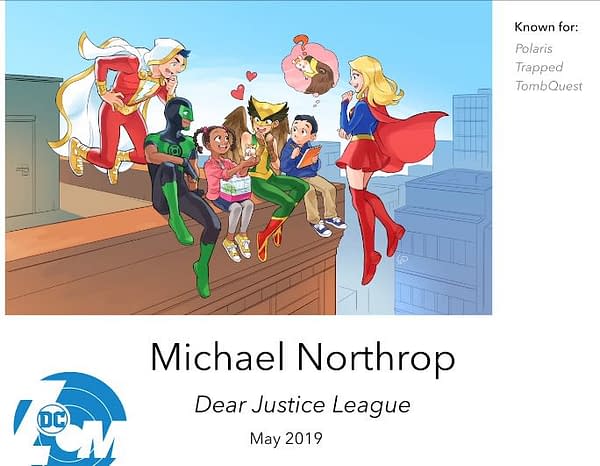 He observed the differences in the behaviour and attitude that sports players exhibited, regarding a question he asked as opposed to a question that he presented as asked by a ten-year-old fan – and how the players in question suddenly got a lot more honest and less likely to give out pat answers.
And that's what Northrop is bringing to the Justice League, having kids ask questions of the supers and get answers – and also acting as a way to
He's not allowed to announce the artist's name yet. It looks like no one at the event was. This is a place for writers to move the needle it seems…