Sid Beckett writes,
Following on from the success of their Unrustable Bastards Kickstarter campaign and subsequent toy line launch, Mayhem Mekanics is back with a fresh Kickstarter project and an exciting and ambitious new aim: to bring the Unrustables universe and characters to life with a six-issue comic book series.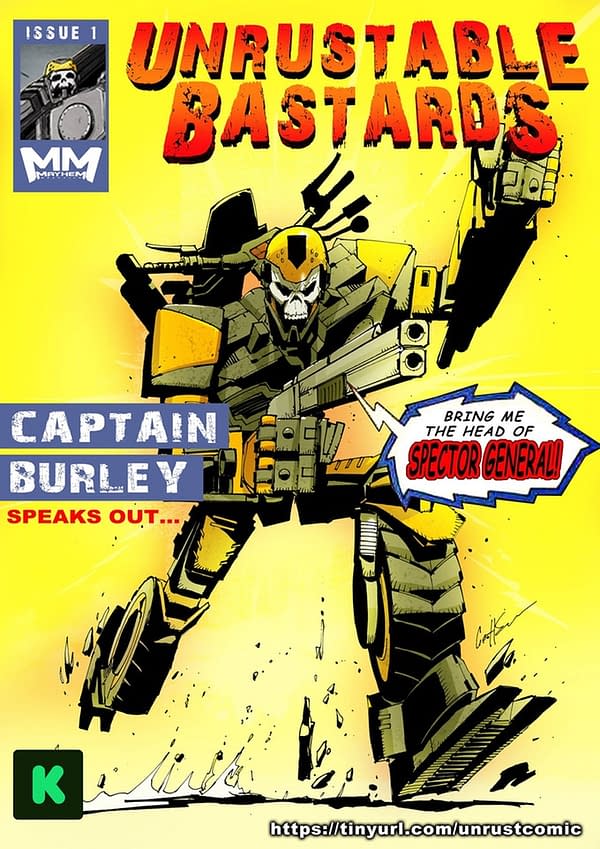 The Unrustables comic will tell the stories of the Unrustable Bastards – a transforming robot-biker gang – and the conflicts that tear apart their desolate, dystopian home planet of Tombstone and threaten to destroy the gang from within. This original, dynamic fiction will follow Unrustable leader – Burley – and mysterious prodigal – Iride – along with the rest of the Bastards as they clash with rival biker gangs the Spector Rogues and the Yamazuki, as they all try to stay one step ahead of the crooked and brutal Enforcers, stormtroopers for the corrupt and oppressive Oligarchy that presides over the central planets, controlling populations with its choke-hold on information and technology. Featuring high-octane action beats, character-driven narrative and epic world-building, The Unrustables offers a foray into a grimy world of mechanical outlaws, grudges, turf wars, tyranny and betrayal.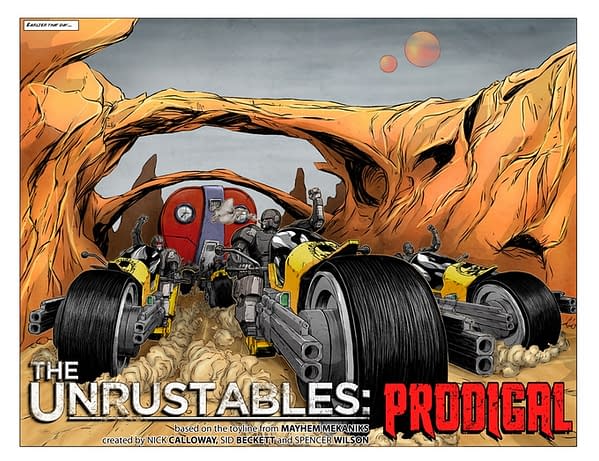 These and other characteristics will make The Unrustables a sure hit with fans of such properties as Transformers, 2000AD, Sons of Anarchy, Serenity, Jason Aaron's Scalped, and Pacific Rim. Its vivid, in-your-face visual style recreates the smash-mouth sensibilities of many of the 1990s comics now remembered with fondness and nostalgia by a generation of adult readers and collectors. Meanwhile, its gritty themes and characters and its robustly satisfying story arcs are more evocative of an HBO or FX drama.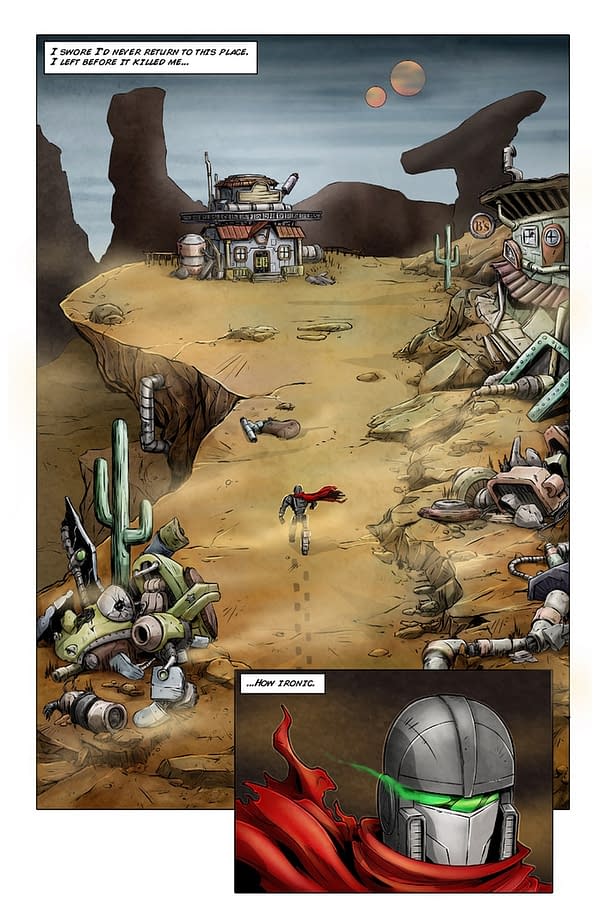 The Unrustables creative team draws upon collective decades of experience and passion to bring their vision into being. The series is written by me, Sid Beckett (a.k.a. C Z Hazard, author of comedy-horror, Generic Vampire Novel, and Kickstarter-born satirical novella, Not In The Eye), and Ceno Kibble (well-known, long-standing contributor within the toy industry and collectors' market). The vibrant, engaging art is provided by Bryan Sevilla (whose excellent work has elevated many pack-in comics), with colouring by Nate Hammond and variant cover art by comic book legend, Geoff Senior, whose seminal work on Transformers in the 1980s helped inform the medium's zeitgeist.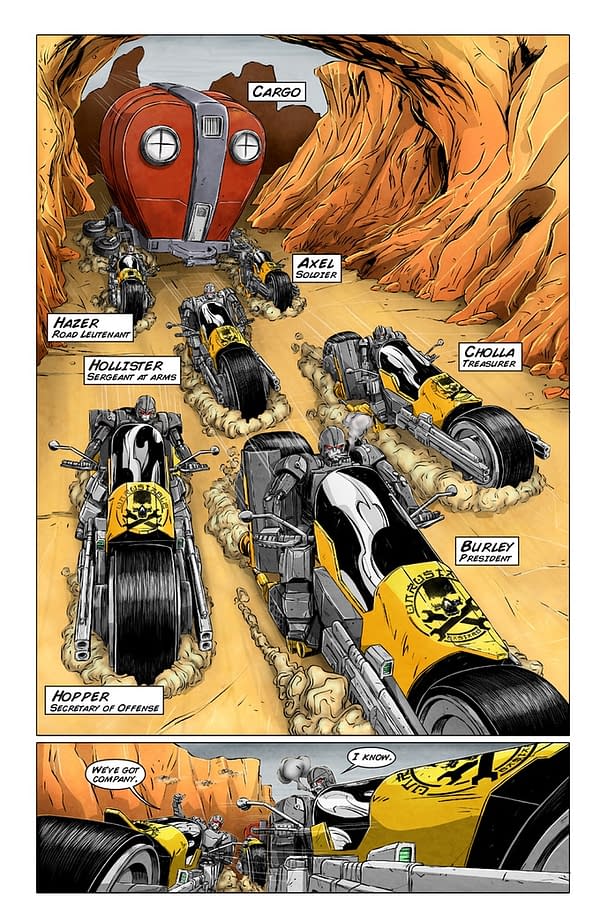 The Unrustable Bastards toy line Kickstarter campaign enjoyed tremendous success, crashing through its most ambitious goals and resulting in the release of a line of transforming toys that have delighted backers and drawn in a multitude of additional fans across the globe. Designed by trusted third party mainstay, Nick Calloway (aka Cassy Sark), these sophisticated toy sets each comprise a robot rider and bike which combine to become an awesome "Mech Machine", with incredible detail, great poseability and options for customisation, as well as an array of appealing weapon accessories.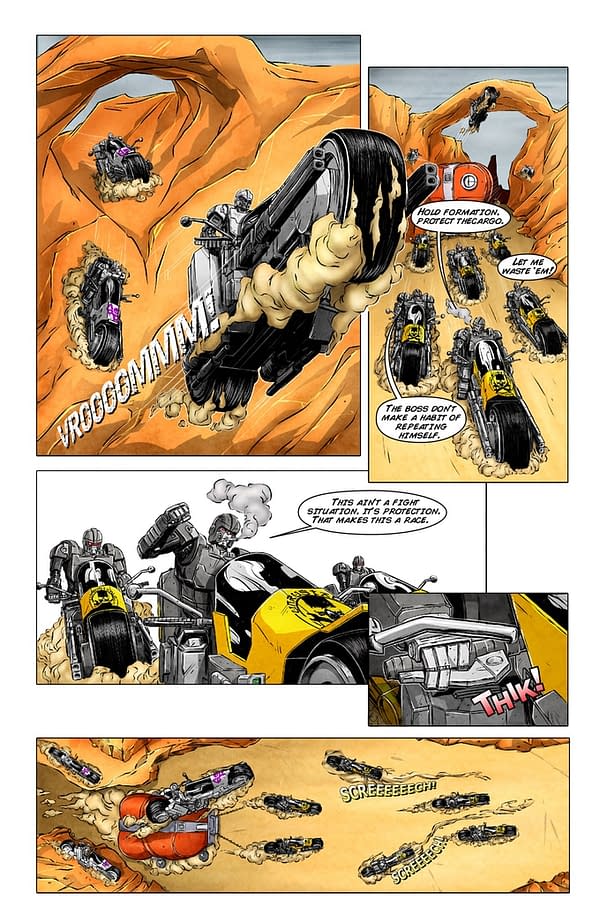 The Unrustables team now looks forward to creating something that elevates and expands upon the legacy of the Unrustable Bastards toyline. After all, we always root for the bastards, right?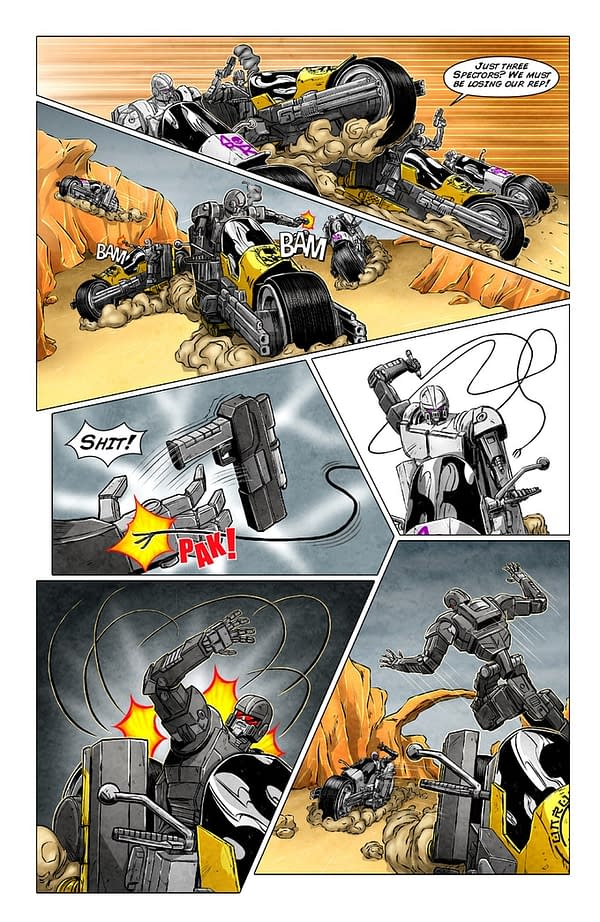 To be part of this latest Unrustables phenomenon, visit the Kickstarter page.
Enjoyed this article? Share it!