Tributes Made to Seb Patrick, Including On Red Dwarf Tonight
So I've just been reading e-mails between me and Seb Patrick over the years. Geek journalist, TV and movie critic, and blogger, we even shared an artist (Gary Erskine) on comic books we had written. We would meet outside movie screenings, at comic conventions and occasionally in pubs and, well, basically geek out about stuff, both of us enormously pleased we got to do this for a living. We swapped gossip, tips, leads and occasionally helped each other break a story. Four days ago, at the ridiculously young age of 37, Seb suffered a suspected heart attack and died. Official web editor and social media manager for Red Dwarf, he was a regular writer for Empire which I could understand, and When Saturday Comes, which I never could. He also co-created the UK's first Kickstarter-funded sitcom in 2013, 'A Brief History of Time Travel' which is available right here and I'm off to listen to again.
There will be a tribute to Seb Patrick tonight on the first part of the documentary series Red Dwarf: The First Three Million Years, narrated by David Tennant and airing tonight from 9pm BST on the UKTV channel Dave. It is expected to run in the first ad break around 9.25pm.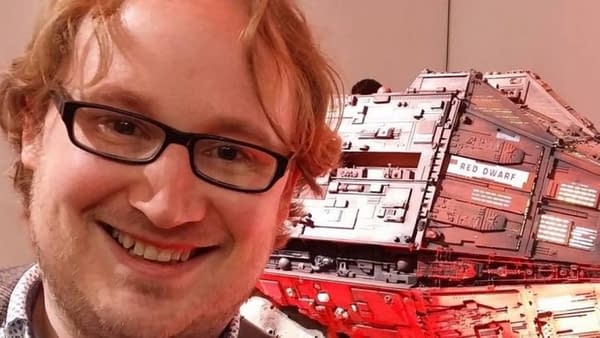 An appeal has been made to help support his wife and young daughter at this horrible and baffling time. I'm about to add a contribution, I hope you can, too. Here are a few tributes to the man from some of the great and the good.