How a Trump Rejection Got Punchline Picked By Antarctic For Free Comic Book Day
The first issue of Punchline is the Free Comic Book Day title being published by Antarctic Press and available, free in comic books stores all over the world this Saturday. but how did the first issue of this new series that few have heard of (though with five issues already out) get grabbed to be the Texan company's great giveaway? The creative team Bill Williams and Matthew Weldontalked to the local Austin Chronicle about all the shenanigans that went down.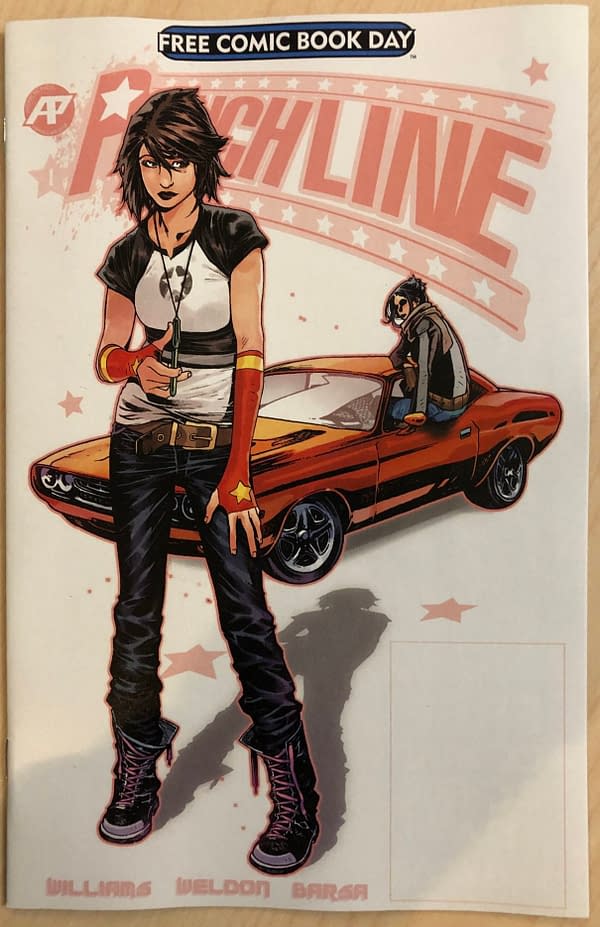 Like how the book ended up at Antarctic Press in the first place.
Bill Williams: We pitched it to Image. There's an email address, and you send it in there, and if you don't hear back, then they've passed on it. We pitched it to IDW, and they were really polite when they turned us down. And I was talking with another guy about doing some publishing, and I didn't like their business plan, but I wanted to not have to do everything myself, you know? And he wanted us to throw out the first big chunk of story we had, and Matt was gonna have to redraw stuff. And I said, "Matt, I don't wanna waste your time and throw out all your work, let's find a way to fix my words and stick with it." But as we were in negotiation with this third publisher, a buddy of mine who is the art director at Antarctic Press contacted me and said, "We're gonna have a hole in our schedule – we don't often have holes in our schedule, but – come talk to me." So I drove down to their meeting. And it was basically in one big room, that's the entire office, because comics is a backwards little media empire. So I go into the meeting and I stand around until someone gives me that why-are-you-here look. So I made my pitch, handed out some stuff, "This is the first three issues of the book." And they were like, "Oh, you mean it's finished?" I said, "Well, the first three are." And they were like, "Okay, let's do this as a miniseries." And I said, no, I wanted to do it as an ongoing book – Matt's really fast, let's do that. So we argued about that, and I said, "Look, if the sales tank, we will suddenly make it a miniseries." Which is the thing that Marvel does: They launched new Winter Soldier and Black Widow books recently, the sales weren't there, so suddenly they're a miniseries. And that's the deal you make when you pitch to 'em: I've got a deal for five, and if we go past five, we'll do something else.
And where else Matthew could have been:
Matthew Weldon: I've pitched quite a bit, and there was brief little moment, when we were working on Punchline #4, where I was talking to DC Comics about doing an Aquaman and Mera book, and I almost got heisted to do that. And I've talked to Marvel quite a bit – but I've been told my style doesn't fit with them.
As for Free Comic Book Day getting the big Punchline pick-up…
Bill Williams: Well, I was down at one of the regular Monday night meetings at Antarctic in San Antonio. And Antarctic does everything at the last minute. And they were like, "Okay, we have to turn in our Free Comic Book Day submissions right now. What are we gonna send in?" The year before, they'd sent in a Trump parody book, and Diamond [the FCBD distributor] passed on it.
Might I presume this was My Hero MAGAdemica? Presumably why they wanted to go for something a little less politically minded.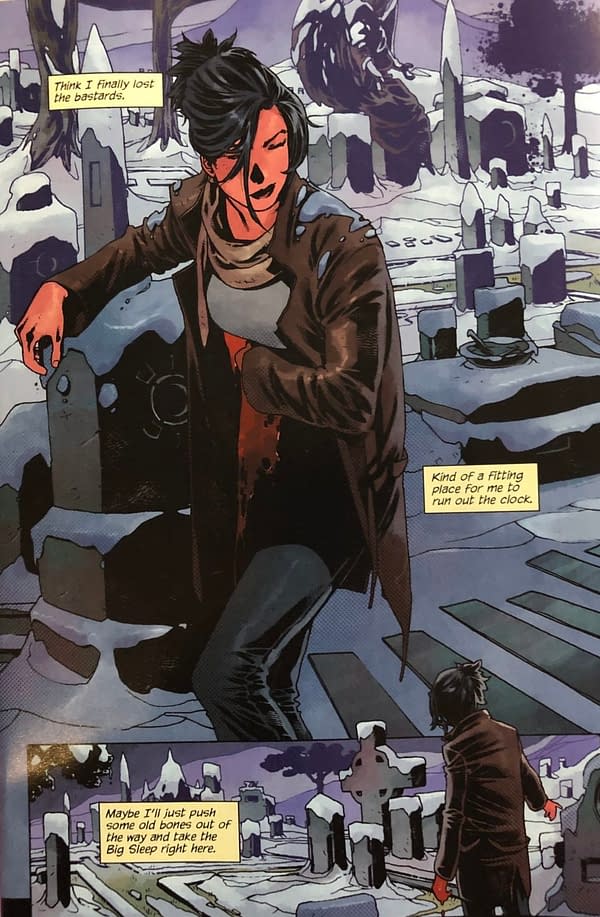 Bill Williams: So I suggested Gold Digger. That's a guy named Fred Perry who's been doing his comic – writing, penciling, inking, and coloring an issue every month – and he's at issue #260. It's a feat of strength like Dave Sim on Cerebus. It's not my thing, and I don't actually read it – but I really respect the work ethic. So I said, "You gotta send in an issue of Gold Digger." And they said, "Well, what's your book like?" And I said, "We already turned in two of them to you – did you read 'em?" And they were like, "No." So I said, "The second one's good, but it's a little stabby. How about we send in the first one and see what Diamond has to say?" And Diamond liked it. So out of the broad universe of comics, they picked our book from Antarctic Press.
And what are his expectations?
Bill Williams: I've got a friend who does this comic called Love and Capes – that's Thom Zahler, he's kind of the king of romance comics. And he said that Free Comic Book Day was easily the best promotional thing he's ever done. And, so far, a lot of stores haven't stocked our book yet. A lot of people haven't seen our book. So, on Free Comic Book Day, they're gonna see it for the first time.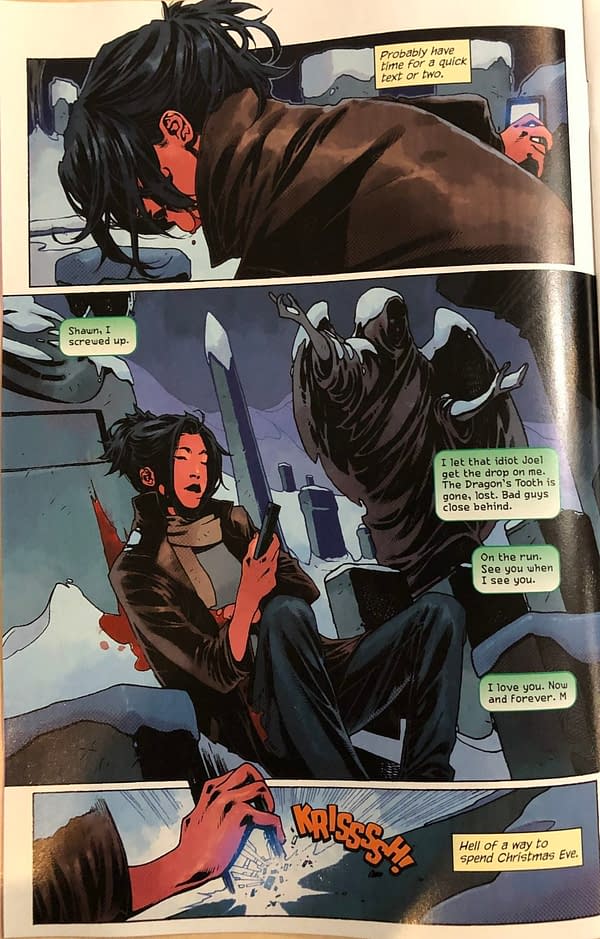 Punchline#1 FCBD is out on Saturday. The first line is free… and you can read more Bleeding Cool coverage of Free Comic Book Day right here.
FCBD 2019 PUNCHLINE #1 FCBD ED
(W) Bill Williams (A/CA) Matthew Weldon
Mel was a cloaked super-powered representative of a superhuman group entrusted with protecting all Mankind. After being forced to retire, Mel meets Jessie, who agrees to take her place as a costumed heroine. Mel becomes a mentor to the new cape in town as Jessie joyously engages the role of heroine, meeting the other super-types in the big city of Seaholm and beyond.
Rating: TeenIn Shops on Free Comic Book Day 2019!