Two New Trans/Non-Binary DC Characters In Lazarus Planet: Dark Fate?
Circuit Breaker and Xanthe are two new characters being introduced to the DC Universe in the Lazarus Planet anthology in February.
---
One of the side effects of the Lazarus Planet crossover is the creation of a bunch of new comic book characters for the DC Comics universe. And in Lazarus Planet: Dark Fate, that includes two new trans/non-binary characters.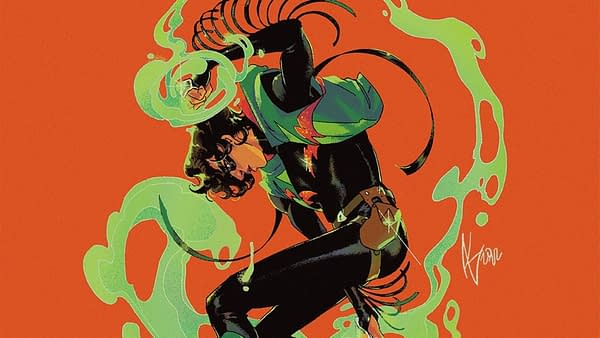 One of the writer/artists of the upcoming Lazarus Planet: Dark Fate anthology A.L. Kaplan tweeted "Meet Jules Jourdain (he/they, aka Circuit Breaker "Can a new hero channel the inexorable Still Force energy to fend off evil?" – Debuting in DC's Lazarus Planet: Dark Fate #1, out on Valentine's Day" and followed up described them as " Yeah! Trans man, but not super into the binary".
DC editor Andrea Shea tweeted CIRCUIT BREAKER is gonna be your new favorite character! @alkcomics [A.L. Kaplan] breathes life into Jules Jourdain's first adventure this February, in which our new hero is blessed (or cursed?) with the dreaded Still Force during LAZARUS PLANET: DARK FATE. Don't miss his debut 2/14!" and "okay I will be honest I'm kinda freaking out that Circuit Breaker already has fan art? JUST WAIT TIL Y'ALL SEE HIM IN ACTION! Lazarus Planet: Dark Fate #1 can be preordered from your local comic shop now and picked up on 2/14!" and "jules is the prettiest and most fabulous cowboy".
The Still Force was created by Scott Snyder for his Justice League run, like the Speed Force but instead based on entropy and inertia. And now another character wielding Still Force powers to join The Turtle.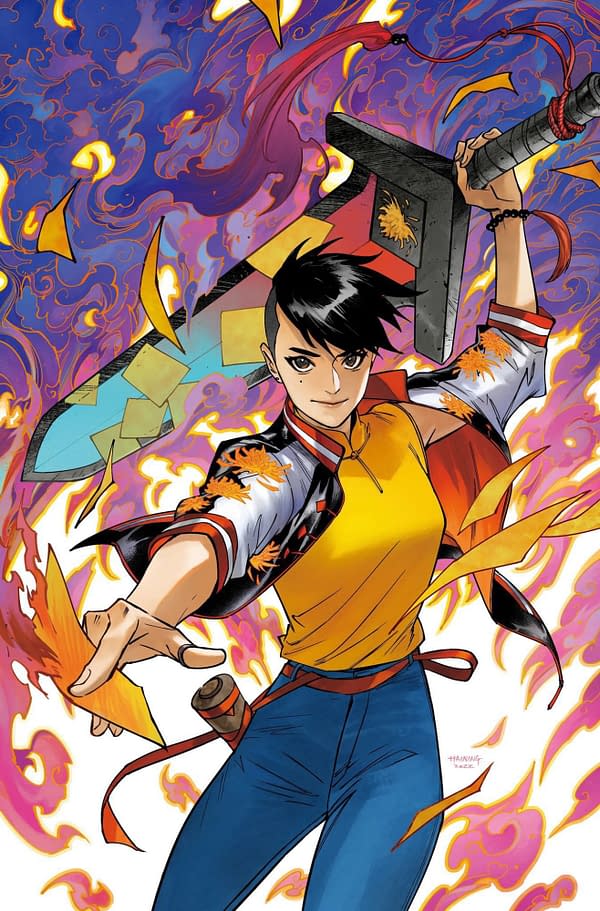 While last year, DC Comics editor Jess Chen tweeted "Meet new character Xanthe soon, as they fight Chinese vampires with some help from Constantine and Cass Cain Batgirl in Lazarus Planet: Dark Fate Written by @crashwong [Alyssa Wong] Drawn by @hainingart [Haining] Edits by Me"
Lazarus Planet: Dark Fate #1 is published by DC Comics on the 14th of February.
LAZARUS PLANET DARK FATE #1 (ONE SHOT) CVR A DAVID MARQUEZ & ALEJANDRO SANCHEZ
(W) Various (A) Various (CA) David Marquez, Alejandro Sanchez
NEW THREATS WILL RISE! Written by Tim Seeley, Joshua Williamson, Dennis Culver, A.L. Kaplan, and Alyssa Wong Art by Baldemar Rivas, Chris Burnham, A.L. Kaplan, and Haining When the Lazarus storm touches down, people from every walk of life stand to be affected. People who are kind, people who are good…and people who are evil. This epic issue will spotlight the many disastrous new villains created by the Lazarus event and the heroes who stand ready to stop them from doing harm to others! What sinister threat brings a new chapter to the Doom Patrol saga? Can a new hero channel the inexorable Still Force energy to fend off evil? What lurks in the corners of the Spirit World for new character Xanthe? And what early clue to the new direction in Arkham Tower will spell disaster for Gotham City?
Retail: $4.99 In-Store Date: 2/14/2023
---
---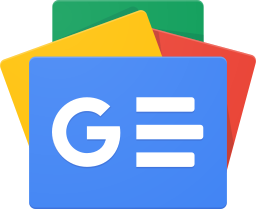 Stay up-to-date and support the site by following Bleeding Cool on Google News today!