Cosby Writer/Producer Tyrone Finch Launches Major Ursa with Mauricet From Ahoy Comics
We mentioned that Ahoy Comics was launching a new comic book series Bronze Age Boogie, amongst others, in April. Now we get the word that it will contain a four-part back-up original story, Major Ursa by Tyrone Finch and Mauricet.
Tyrone is best known as writer and producer on Cosby and Grounded For Life a couple of decades ago. Mauricet, for his work on The Crossovers at CrossGen, Harley Quinn and Dastardly & Muttley at DC Comics, and Star Wars Adventures at IDW.
All of which has led to this moment.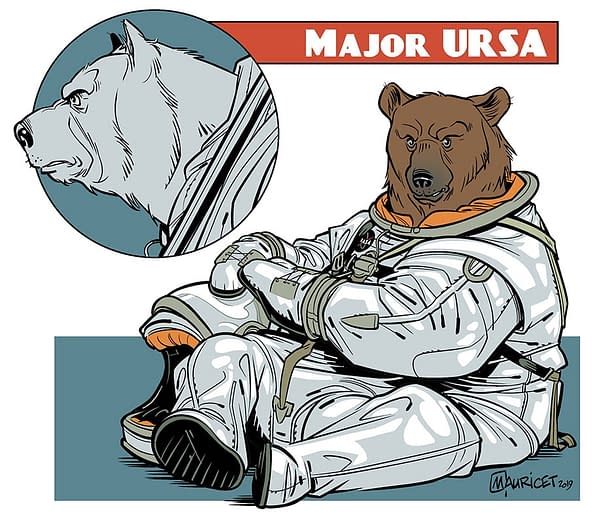 Finch lays out the solicitation…
In turbulent times it's always fun to look at human behavior through the eyes of a bear with human characteristics. That's probably why popular fiction is filled with so many lovable bears — Paddington, Yogi, that bear who appeared with Leonardo DiCaprio in THE REVENANT — the list goes on.

I like to think that MAJOR URSA Ss a fresh take on that classic "bear meets world" story.

It's 1958. There's societal unrest throughout the country. The world is in the midst of a Cold War. And the space program, still in its infancy, launches a brown bear into orbit. In hindsight, it's not the best use of their resources, but the results are fantastic.

The bear (codename: Elvis) is exposed to forces that endow him with remarkable intelligence, the power of speech and a healthy dose of ambition. He's determined to make his way in the world and prove his value to the space program. However, it's 1958 and the obstacles he has to overcome could force him down a very dark path. He's a strong-willed bear. If a lack of opposable thumbs hasn't stopped him from succeeding, then nothing else will.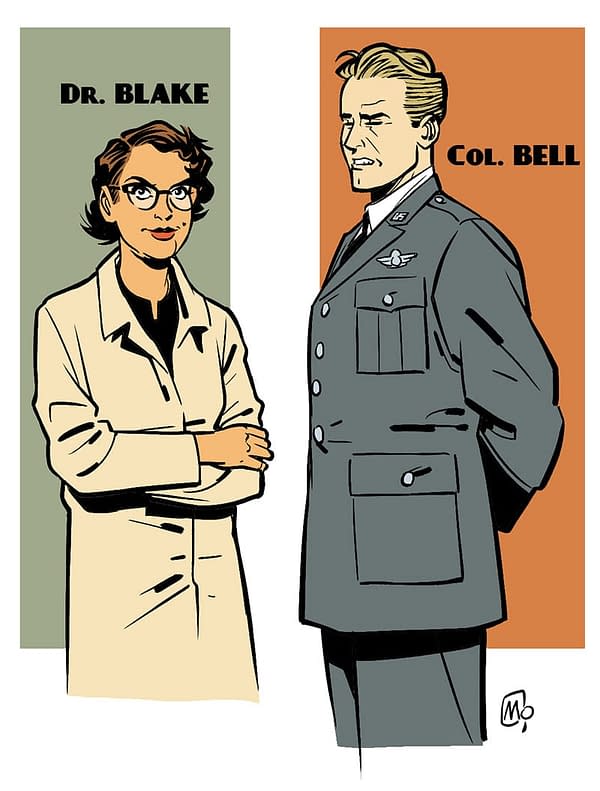 We also have a few pages from its host comic, Bronze Age Boogie to add into the mixture.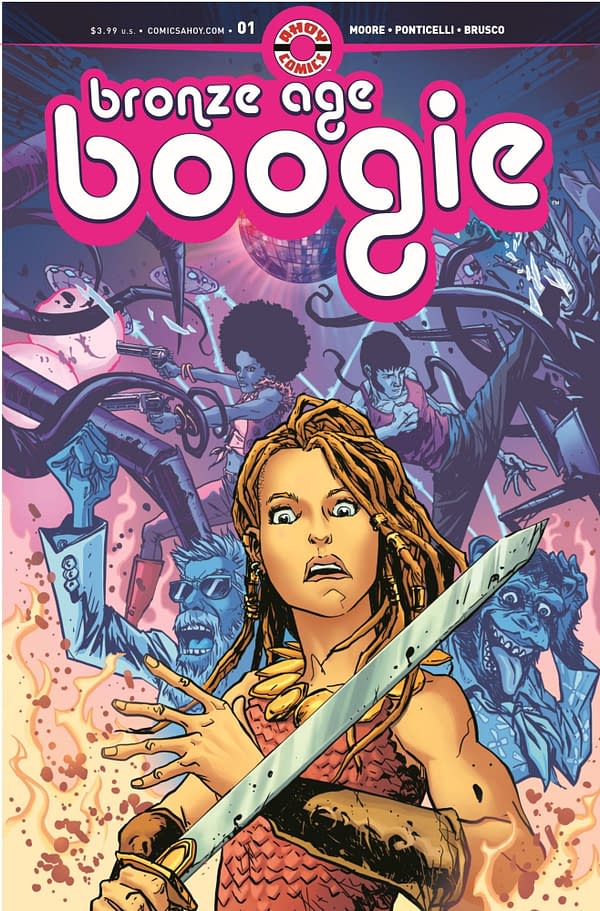 Bronze Age Boogie #1 by Stuart Moore, Alberto Ponticelli and Giulia Brusco. April 3, 2019; $3.99
What do you get when you combine all the best-loved comics genres of the 1970s (apes, monsters, Kung Fu, sword-and-sorcery) and cosmic adventure? You get Bronze Age Boogie. An intense, character-based action-fest with plenty of style. In this collector's item first issue, young barbarian princess Brita Constantina finds herself battling a Martian invasion—in 1975 AD and BC. Back-feature: Meet MAJOR URSA, the first bear in space. But will he be a hero or a villain? Plus the usual assortment of Ahoy text stories.