Posted in: Comics, Ike Perlmutter, Marvel Comics | Tagged: donald trump, ike perlmutter, marvel, trump
---
U.S. Government to Investigate Marvel Chairman Ike Perlmutter's VA Involvement
The U.S. Government Accountability Office, an agency of the federal government tasked with conducting investigations on behalf of Congress, will investigate whether Marvel Entertainment Chairman Ike Perlmutter is secretly running the Department of Veterans Affairs along with other wealthy members of President Donald Trump's Mar-a-Lago resort. The agency's investigation, which will not start until 2019, was requested by U.S. Senators including Elizabeth Warren and Brian Schatz, who referred to Perlmutter, Dr. Bruce Moskowitz, and Marc Sherman as Trump's "cronies" in an official letter sent to the agency along with VA Inspector General Michael J. Missal back in August.
"We are writing to request an investigation of the involvement of these three individuals in any activities of the Department of Veterans Affairs (VA), and to understand whether unqualified, unaccountable private citizens with no official government role or responsibilities had or continue to have any undue influence over VA decisions," the letter read in part, going on to cite the trio's involvement as "clear abuses of ethics and misuse of government resources for private gain," specifically complaining that Perlmutter "included then-VA Secretary Shulkin at an event on the New York Stock Exchange that reportedly 'turned into a promotional opportunity for Perlmutter's company.'" In October, advocacy group Democracy Now sued the Trump administration demanding the release of all documents related to Perlmutter's involvement with the department.
Warren and Schatz' letter referenced a ProPublica report from August which called Perlmutter and the others "shadow rulers" of the Department of Veterans Affairs, though Perlmutter's association with Trump has been an ongoing focus of media attention since before the election, perhaps nowhere more thoroughly than right here at Bleeding Cool.
Ike and Laura Perlmutter have donated millions to Trump's campaigns, with Laura Perlmutter serving on Trump's inauguration committee and Ike Perlmutter serving as an unofficial advisor on the subject of veterans' healthcare. The Perlmutters were present at a televised VA bill signing last year, with Trump presenting Ike Perlmutter with the pen used to sign the bill. After Perlmutter reportedly played a key role in ousting VA chief David Shulkin back in March, with Perlmutter and other members of Trump's Mar-a-Lago club holding up medical record reform in May, 11 members of Congress sent a letter calling out the Marvel Chairman along with Moskowitz for wielding undue influence at the government office with any official authority or government experience. After that came the ProPublica report and the Senate investigation request. And now, it seems, that investigation will come, beginning as early as next April, and with Democrats in control of the House of Representatives and endowed with subpoena power to wield against the President and his associates.
"GAO accepts your request as work that is within the scope of its authority," a November 19th response from the agency said, according to a report from Politico. "At the current time we anticipate that staff with the required skills will be available to initiate an engagement in about five months."
Perlmutter, who appeared to value privacy above all else until Trump's election, has found himself embroiled in various scandals over the past few years. Perlmutter has long been involved in an ongoing legal feud with rival billionaire Harold Peerenboom over control of the tennis club in their Palm Beach, Florida community. Peerenboom has accused Perlmutter of sending hate mail to neighbors and prison inmates smearing Peerenboom as a pedophile and anti-semite. Perlmutter has admitted distributing negative newspaper clippings about Peerenboom to friends and neighbors but denies the more salacious hate mail campaign, instead attributing it to a false flag operation executed by a former Peerenboom employee, who has denied it.
Perlmutter has accused Peerenboom of stealing his DNA, while Peerenboom accused Perlmutter of using Marvel resources to execute the alleged hate mail scheme, and also of enlisting multiple Marvel employees to help Perlmutter investigate Peerenboom. The whole affair was expected to go to trial this Fall, but it hasn't started yet. And during a trial stemming from an NYPD bribery scandal earlier this month, Perlmutter was named on the witness stand by a former police officer who said he helped the Marvel Chairman obtain a gun permit and attended multiple Marvel movie premieres.
---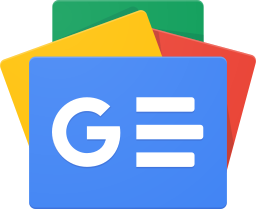 Stay up-to-date and support the site by following Bleeding Cool on Google News today!