Valiant's Toyo Harada Returns to Champion Socialism and the People
Valiant Entertainment's most eminent super-powered genius villain rises again with his own miniseries, The Life and Death of Toyo Harada, in 2019. The story will center on Toyo Harada's attempts to bring peace to the world through "any means besides war," according to Valiant Editor-in-Chief Warren Simons.
This originally broke through Vulture last week, and Valiant talked about it in their Emerald City Comic Con panel today. Joshua Dysart will be writing the story. He's been on Team Valiant throughout its modern incarnation. When talking about the upcoming Toyo Harada series, he said, "In a way, it's the culmination of my entire time at Valiant Entertainment."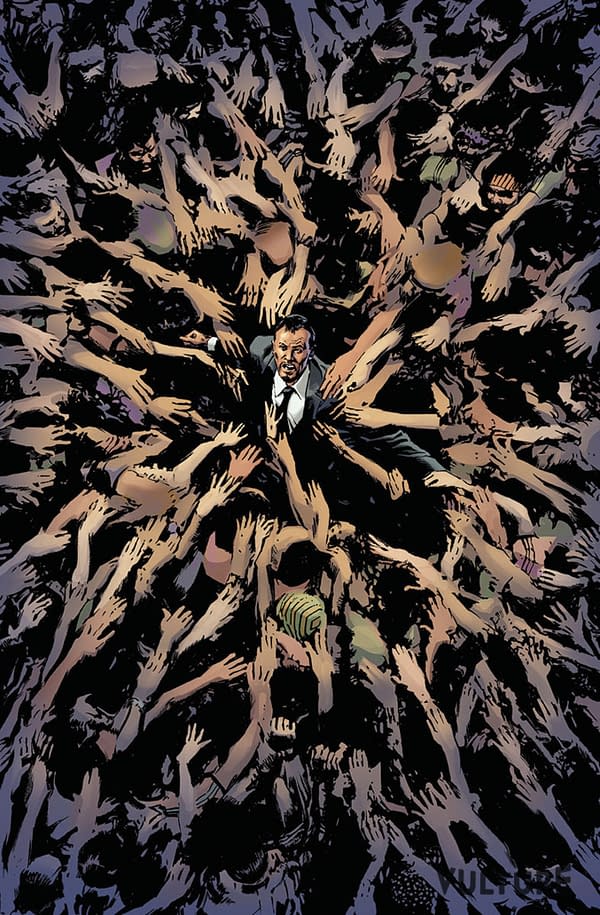 For those who don't know, Toyo Harada's existence spans back to Valiant's original incarnation in the 1990s. He was an antagonist to their teenage superhero team, Harbinger, which consisted of characters like Zephyr, Livewire, Flamingo, Sting, and Stronghold. However, he also founded Harbinger as a means of crafting a better tomorrow which he hoped to rule. Harbigner members like Zephyr (Faith) and Livewire have made a major comeback in recent years. Notably, Joshua Dysart also wrote the more recent Harbinger title.
Current Valiant-exclusive artist CAFU (Quantum and Woody, Superman, Black Panther) will be contributing the "present" art to the title, while Lewis Larosa, Adam Pollina, and Mico Suayan will be plying their pen to the flashback sequences. Plus. the great Butch Guice (Captain America, Black Panther and the Crew) will be responsible for the cover artwork alongside color artist Diego Rodriguez, the latter being another Valiant regular.
The Life and Death of Toyo Harada has been slated for 2019. No specific date has been revealed yet, but we will let you know here at Bleeding Cool as soon as we know. This story of socialism, striving for world peace, and complex morals from Valiant Entertainment certainly seems promising.