Valiant's Britannia Returning in 2017
In today's Britannia #4, the final issue of Peter Milligan and Juan Jose Ryp's prestige format historical thriller for Valiant, readers are left with an ominous-looking message on the last page… Written in Latin, of course.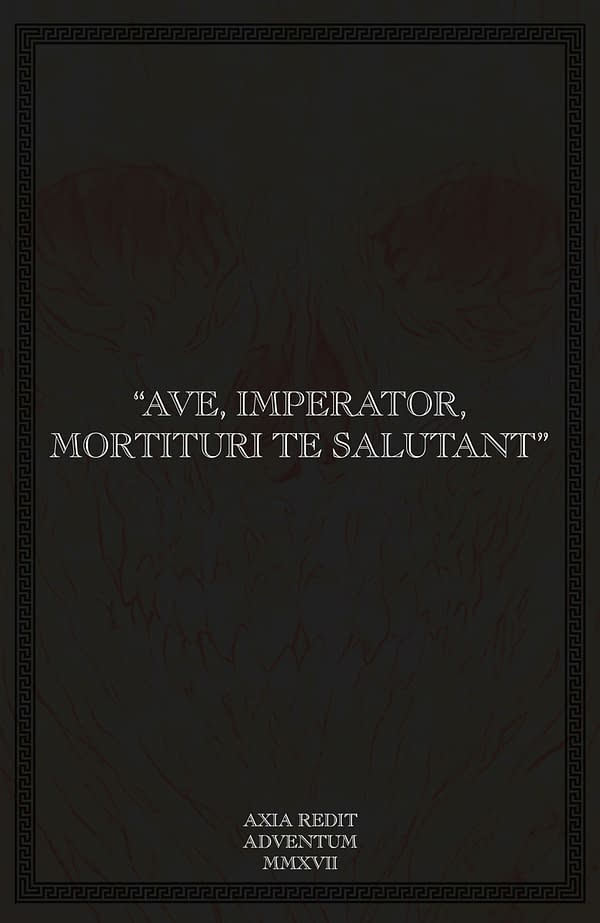 Dusting off our Latin dictionaries, we were able to roughly translate the page's text. Here's what we came up with: "Hail, Emperor, We who are about to die salute you… Axia returns. Coming 2017."
Does this mean that we can count on more Britannia in the near future? Or perhaps Antonius Axia, the main hero of Britannia, will show up somewhere else in the Valiant Universe?
After nine sold-out printings of the series thus far, either seems like a sure bet…
Britannia #4 is on sale today from Valiant Entertainment.