Posted in: Comics | Tagged: casino royale, Comics, Dennis Calero, dynamite, entertainment, HRL, james bond, Van Jensen
---
Van Jensen On Adapting Casino Royale: "Easiest Yes I've Ever Said"
Many years ago now, on a drive to a comic convention in San Jose and back, I listened to Ian Fleming's Casino Royale, the first James Bond novel. You could see the early stages of Bond in these pages. A lot of the things that are now iconic about the character were first introduced here. It was also a product of it's time, filled with the attitudes and social status of a 1953 world. It also did a really good job explaining the game of baccarat. That was my one disappointment when they adapted the novel into the first Bond film with Daniel Craig, the switched games to Texas Hold'em.
Dynamite has had the James Bond license for a while now, and has created some great new stories from writers like Warren Ellis, Andy Diggle, and Benjamin Percy. But they have also tapped Van Jensen to adapt the original Casino Royale. I got to chat with him yesterday about the project and the intricacies of adapting a book from 65 years ago. DAN WICKLINE: Okay, Mr. Jensen, let's start this off by talking about how you got this project. Up until now, Dynamite has been doing new stories in the Bond universe, but this is an adaptation of the first novel, Casino Royale. How did you get the gig and what was it about the project that made you take it?
VAN JENSEN: Call me Van.
I started talking to the Dynamite team about the Bond license very early on, and when the various potential projects came up, adapting the novels was a great immediate fit. I had re-read Casino Royale recently, and it surprised me at how interesting and unexpected it is. A slow-burn book with a great deal of interiority. I put together a treatment of how I would approach it, and Dynamite and the Fleming Publishing Library both thought I was the right fit. It is, of course, a huge honor. Easiest "yes" I've ever said.
DW: Casino Royale has been adapted twice, first in a comedy with Peter Sellers and David Niven in 1967 and then again in 2006 as the first film with Daniel Craig. The latter film modernized it quite a bit and changed baccarat to poker. How close to the original source material are you staying?
VJ: The 2006 film is actually pretty close to the novel, minus the modern setting and poker. But this adaptation is a true adaptation. Same time period. Same story. Just adjusted to make a narrative-heavy novel work in a visual medium. There are a few fun concepts I developed to bring that across, including what I've nicknamed "Bond-Vision," a concept that allows readers to see the way Bond experiences the world, always analyzing.
DW: Ian Fleming wrote the Casino Royale novel in 1953 and it contains all of the beliefs and attitudes of the time. A lot of those attitudes would come across as politically incorrect and somewhat sexist to a modern audience. You are keeping the story set in the 1950's, how are you approaching some of the more 'dated' moments?
VJ: "Somewhat sexist" is putting it very gently. For the vast majority of it, I'm not changing anything. The book is a document of its time, for good and for bad. I don't want to pretend like the awful stuff doesn't exist, even if I don't personally approve of it. Often as a writer you have to write characters that don't reflect your own views, and James Bond 100 percent is a character who doesn't share my values. I will say, though, that there were a few particularly offensive bits that we cut. We had to cut quite a bit of narration, for space mostly, but we also cut for story reasons, and to eliminate lines we decided were inflammatory. DW: For fans whose only experience with James Bond is through the films, what are the differences you see between the literary and theatrical versions of the character? Do you think there is anything about the character or the Bond universe from the novels that is lost when it moves mediums?
VJ: The novels, especially the earliest ones, have a great deal of interior life. Bond is a conflicted, hurt person, as well as an incredibly brave, loyal one. He struggles with the way he views his work, with the way he views women. The conflicts run deep, and are the center of the novels. That said, he's still dashing and fun and all that, but these books are much, much more than gadgets and sex-puns and volcano lairs. DW: Let's talk about the art on the book. The cover by Fay Dalton looks like it could've been on the cover of the original Fleming release. What was your reaction to seeing the cover for the first time? Did you have any input on what the cover should be?
VJ: I totally agree on the cover, and I think your description is the best compliment you could pay to it. Classic and classy. Dynamite and IFPL have always kept me in the conversation on the look of these books, which has been great.
DW: You're working with Dennis Calero on the project. His work can be described as gritty and noir, which seems an excellent choice for Bond. What is your working relationship with him like? How much input do you having in the art and how much do you leave for the Dennis to elaborate on?
VJ: Dennis is amazing. A legend, someone I admired for ages and can't really believe is now a collaborator and friend. He and I talked a great deal on the front end, discussing the look and feel. Then we keep in touch pretty well daily.
As with any artist, I always want them to have the freedom to improve and riff on the ideas presented in the script. Dennis has framed moments in smart, cool ways that I never could have imagined. He is doing the work of bringing this book to life. I have a note now and then, sure, but mostly I'm just applauding as pages come in. DW: Let's wrap this up with you putting on your marketing hat. Why should readers and James Bond fans pick up this book? What is it about this story that they shouldn't miss regardless of whether they love Bond or have never seen any of the films?
VJ: My marketing hat is a Stetson, FYI. White with a blue band.
If you're a James Bond fan, this is a book you cannot miss. It is the foundation of the character, his true beginning, brought to life in a new way. (And, no, we are not cutting the torture scene.)
If you watch the movies but haven't read the books, these adaptations are a super-accessible way to enter the world of Fleming's Bond, to see what it was that inspired the films and video games.
And if you're a comic book reader, this book will bring some visuals and storytelling techniques that haven't been used before, featuring the art of one of the medium's all-time greats. You can't pass that up.
For more on Casino Royale, click here.
---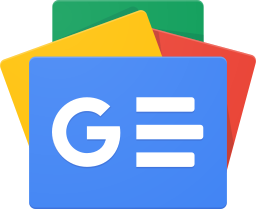 Stay up-to-date and support the site by following Bleeding Cool on Google News today!