Vault to Expand Barbaric Franchise with New Comics, Spinoffs in 2022
Is Mike Moreci and Nathan Gooden's Barbaric the new Star Wars? We're not saying it is, but we're not saying it isn't either. All we know is that Vault Comics has announced plans to rapidly expand the comic into a full-fledge franchise featuring new mini-series and spinoffs and bringing in top industry talent to work on it. Or so they say via a press release.
Hot on the heels of the tremendous success of BARBARIC, Vault has announced that the hit series will return in 2022 and beyond. Not only will Owen, Axe, and Soren return in multiple new miniseries by co-creators Mike Moreci & Nathan Gooden, but also in a set of different BARBARIC one-shots written and drawn by a murderers row of the industry's greatest creators.
Why all the fuss? The answer is simple: $$$$$$.
BARBARIC #1 is Vault's highest-selling issue to date, having garnered an immense amount of praise from critics and peers alike. The first issue sold out at the distributor immediately upon release, and went through multiple subsequent printings.
Taking a break from rolling around on a bed covered in cash like Demi Moore in Indecent Proposal, writer Moreci offered the following statement:
We're going full throttle, pedal to the metal with BARBARIC, in every conceivable way. We've got big plans for this series, and the stories Nate and I have planned are going to give fans everything they want and more. I know what BARBARIC is, and I love what it is: violent, funny, irreverent, but also kinda sweet. Our aim was to rewrite the rules of the sword and sorcery fantasy genre; having done that, it's now time to build.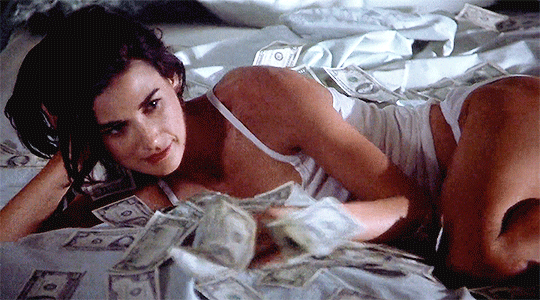 Artist Gooden added:
I'm as excited as Axe facing down a horde of evil monsters to announce that Barbaric is continuing. Whatever you think is coming, there's more. More mayhem, more blood, more timely jokes, more touching moments. Touching moments? Who am I kidding? It's just more barbaric axe-wielding badassery.
That's all great, but where you can get Barbaric now? The press release has what you need there as well:
BARBARIC is co-created and written by Mike Moreci, co-created and drawn by Nathan Gooden, colored by Addison Duke, lettered by Jim Campbell, and designed by Tim Daniel. Issues #1 and #2 are on sale now, and issue #3 will hit store shelves on August 25th, 2021. A hardcover edition that collects the entire 2021 series will be released in December, 2021. The full synopsis can be read below:

Owen the Barbarian has been cursed to do good with what remains of his life. His bloodthirsty weapon, Axe, has become his moral compass with a drinking problem. Together they wander the realm, foredoomed to help any who seek assistance. But there is one thing Owen hates more than a life with rules: Witches.

Welcome to the skull-cracking, blood-splattering, mayhem-loving comic brave enough to ask: How can a man sworn to do good do so much violence? Hah! F***ing with you. It's just…BARBARIC.