Venom #165 Review: I Wanna See a Recreation of this Nativity Scene
Venom has been taken Dixon and her task force. They want to handle the symbiote's upcoming offspring, and they've enlisted the Scorpion to help them do it. Thankfully, Spider Woman is here to save the day, and she and Venom are intent on keeping the likes of the Scorpion away from the symbiote and its impending child.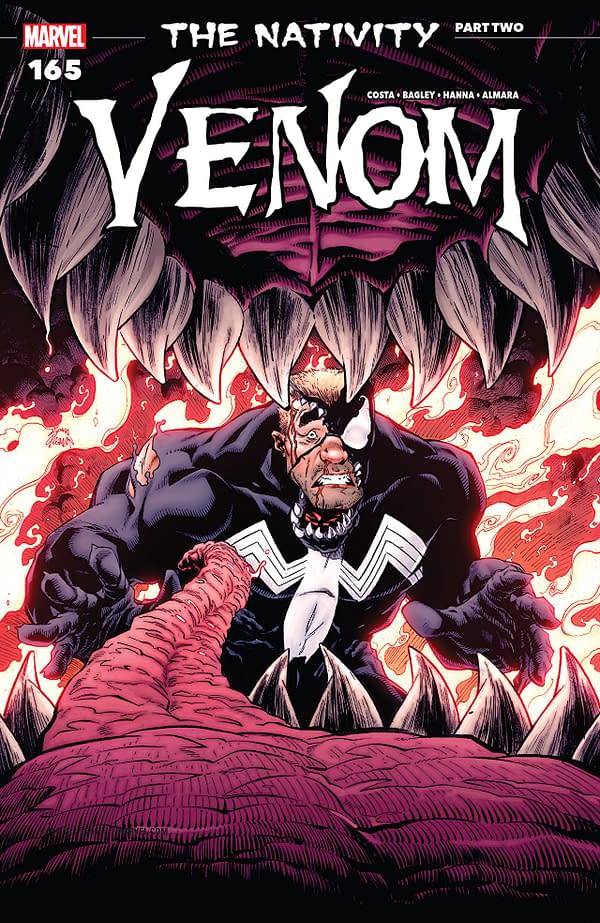 Mike Costa wraps up his run on Venom with a showdown between Brock and Gargan for the fate of the symbiote's offspring. It's a fun yet short bout, complicated by Spider Woman and a need to get help for the pregnant symbiote.
This sidetracks the action, but it sets up well for the next series with Donny Cates and Ryan Stegman. It also allows a surprisingly upbeat ending as Eddie and the symbiote discover that they have more allies than they thought.
The relationship between Eddie and the symbiote develops somewhat too. The symbiote shows some understanding about the history of its offspring like Carnage, and there is some strife due to it holding information from Eddie. However, Eddie is talked into showing more compassion from Spider Woman of all people, which certainly adds an interesting angle on the proceedings.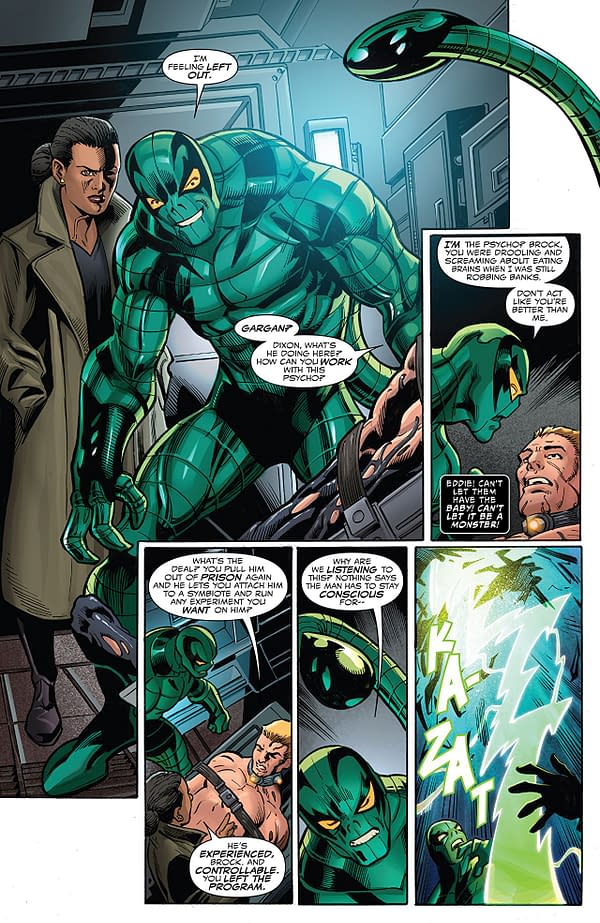 Mark Bagley's artwork gives this finale the gorgeous treatment it deserves. As is always the case, he shows his expertise in depicting Eddie Brock and his slimy associate. The Scorpion's costume looks great. Venom looks intimidating and impressive. Scott Hanna's inkwork is neat, tidy, and adds due emphasis to the shapes. Dono Sanchez-Almara's color art brings things together in a well-balanced and eye-catching manner.
Venom #165 brings "Nativity" to a satisfying, if open, ending with guest stars galore. The story is paced well. The characters are written strongly. Bagley, Hanna, and Almara make the book downright gorgeous. This run ends on a high note and earns a strong recommendation. Give it a read.