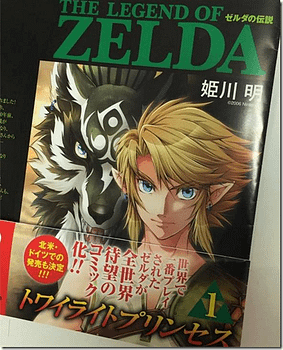 As well as Dark Horse announcing a second Zelda artbook, Viz Media also announced a bevy of Zelda comic books at the Baltimore Diamond Retail Summit this past week.
For the 30th anniversary of the franchise, next year's comics from Viz will include The Legend of Zelda, The Legend of Zelda: Legendary Edition, a new series of 2-in-1 releases of the classic 10-volume fantasy adventure, and The Legend of Zelda: A Link to the Past, based on the original SNES game.
They will also be launching two other Nintendo titles, Super Mario Adventures and Nintendo Power.
While Pokémon Adventures continues for the publisher with Pokémon Pocket Comics containing standalone stories in digest format.
Viz will also be sending comic stores guides to the many Pokemon story arcs, by generation…
Enjoyed this article? Share it!